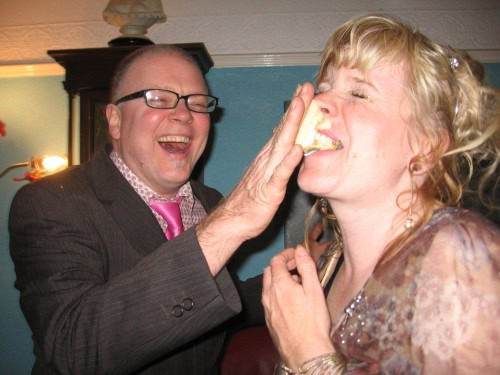 Food Fascism and Happier Meals; a Very Personal Guide to Family Friendly Eating In Leeds
Guest blogger Rebekka Kill responds to Andrew Critchett's recent post about family friendly eateries in Leeds on Light Night. What do you think? Any favourites you and yours enjoy frequenting?
I have to admit that when our kids were babies we were food fascists. Despite the protests of a number of matriarchs in both of our families we fed the children wholemeal bread not white, added herbs and spices to their babyfood and fed them olives as finger food. Our children are now "good eaters" although they are, like all kids, occasionally faddy: announcing that they don't like bits in their yoghurts, that they hate onions despite eating them in most meals or that certain foods are disgusting. We stuck to the idea that you need to try foods lots of times before you can be absolutely sure they don't like it and there are foods they genuinely don't like individually, and collectively. For example they both hate cooked spinach with a passion.
We started to take the kids out for meals, regularly when the youngest turned five and was able to stay up and eat a bit later.  The following is not a comprehensive review of family friendly eating in Leeds just an account of the places that we have enjoyed over the last six or seven years. An early favourite was Wagamama's (on Park Row). It's really child friendly – colouring stuff provided if you want it and fast friendly service. They do have a kids menu that's good for smaller appetites, and much cheaper, but my son would usually chose from the main menu as he has a big appetite and loves king prawns. My daughter habitually ordered a chicken ramen (this was before she became veggie) and it was fantastic to see her face down in the massive bowl of steaming chicken, noodles and veg broth. For more excitement, and a bit of posh, go to Yo Sushi in Harvey Nic's on the fourth floor. It's brilliant for kids; the conveyor belt really encourages them to be adventurous in terms of what they eat. However, it is a bit pricey, so look out for special offers and discounts, one time we managed to get a 40% discount but we still spent over £60; ouch. We have also had good family experiences (over the years) in Nandos (chicken based meals, there's one in The Light and one on Boar Lane, the Iranian cafe (Kadas, next to the Corn Exchange, serves tapas style middle eastern plates of food) and Brio (good pizza, also in The Light); along with some passable experiences at a whole host of chinese buffet type places – very greasy but the kids love it! Curry is also good for kids so long as you order carefully; we went to the rather basic café attached to Bombay Stores in Bradford recently and my daughter really enjoyed a plate of veggie pakora as a snack, When they were younger the kids loved Wokmania and Spicemania, next to the train station, because they were "really good and you could have Mr Whippy or Chocolate fountain for pudding" but unfortunately they were closed down by the EHO . Oh dear, you win some, you lose some.
During daylight hours my daughter's current favourite is the Clock Café at Hyde Park corner, because it's really really cool and the food is quite nice too. Pickles and Potter in the Queen's Arcade is great for coffee for the grown ups and posh sandwiches and cakes for the kids. From a young age they've both also been keen on Bagel Nash (in The Light) but as younger children they loved Pasta Romagna on Albion Place where they sell pizza by the slice and Gilda (the kids call her the "crazy Italian granny" – sorry Gilda) will sing light opera and crooner classics while you eat. Incidentally the kids hate McDonalds (yes, the food fascism kicking in again), Subway (on the grounds that it smells weird) and left to their own devices would live off baked goods from Greggs. In terms of the future, there are a couple of places, that we grown ups like that are next on the hit list to take the kids to; the Sunshine Bakery in Chapel Allerton for a daytime treat and we really need to take the kids to Tampopo (a more grown up and interesting version of Wagamama's pan asian)
Our kids are now 11 and 13 and love staying out late in town either for food or cinema or both. I think Leeds is great for this, and yes, sometimes, we do have to dodge drunk idiots, but this is all part of the kids social education. After all they'll be in town without us in just a few years…