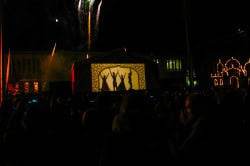 City Park's autumn fare kicked off in fine style with Walk the Plank and their retelling of the ancient Indian epic story Ramayana, and the birth of Diwali, Hindu's Festival of Light.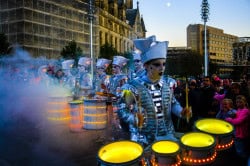 Even before the narrator, sat astride a huge elephant with a fanfare from Punjabi drummers, made her way through City Park, the assembled throng was entertained by weird, wonderful and utterly cool acts City Park is fast becoming synonymous with.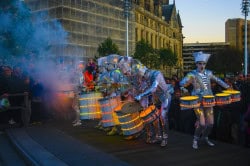 As we entered City Park, a crowd was already tailing drummers far removed from the Punjabis: Spark! LED drummers were beating their way through, looking like David Bowie's percussion section. Androgynous and expressionless, they seemed utterly unaware of the cheering, grinning, smiling, clapping crowd gathered around them. Intermittently, they stopped and gave fuller performances, dancing, crashing, and enlivening the audience, with their symbiotic lights creating more and more contrast and colour as the darkness rolled in, readying us for a real Festival of Lights in Bradford city centre.
I was sad to miss Nutkhut's full brilliance, but delighted in seeing Swyron, their fully armoured steampunk robot wending her / his / its way round City Park on a steam-billowing, time-travelling machine.
The main event was just that. An Indian epic was balled up, transported 4000 miles and unravelled on Bradford's streets, complete with dancers, drummers and light.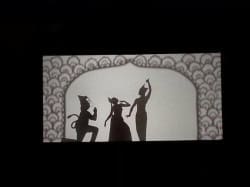 Ramyana, the story of how Lord Rama was robbed of a kingdom and his home, but his beautiful wife, Sita, and his brother, Lakshman, refused to let him leave for the forest alone, and vowed to spend his 14 years' banishment with him.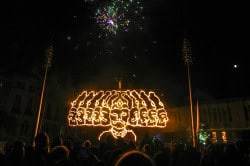 The story, of Sita's kidnap, Rama's quest to find her, and the final battle between good and evil, was told wonderfully as shadow puppetry on a great stage. The puppets, though, were very real, very talented dancers who took us to the heart of India, with the night sky proving a perfect canvass for wonderfully loud and colourful punctuation by way of fireworks – another byword for City Park.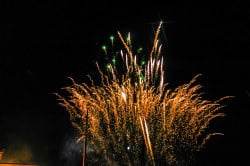 By the end of the show, the palace had exploded, Ravana, the ten-headed demon, had exploded, the sky had exploded and so did the audience – a cacophony of cheers and applause thanking the players for a truly spectacular night of drama, fun, fireworks and light.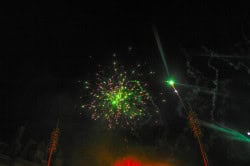 This is just the first of City Park's events, though, and you'd be a fool to miss out on the others which are sure to wow the crowds – and my highlight, the Christmas Lights Spectacular, will become yours if you join me on 15th November.