After becoming the first UK opera company to be awarded Theatre of Sanctuary status, Opera North's MADELEINE THORNE talks to ANNA CALE about their work in the Leeds community, and how the arts can make you feel human.
The importance of making people feel welcome has led to Opera North becoming the first UK opera company to be awarded Theatre of Sanctuary status from City of Sanctuary UK, in recognition of its ongoing work with refugees and asylum seekers in Leeds. The accolade was awarded as a result of initiatives to build social and creative connections across the community.
As I sat down to chat with Madeleine Thorne, Head of Community Partnerships at Opera North, it was clear how much the award means to them as a company, but also how making people feel at ease is so much a part of what they do.
Madeleine joined Opera North in 2013 to manage the five-year Community Partnerships project. Funded by the Paul Hamlyn Foundation, the project has given the company the resources to build and strengthen relationships with many local groups and organisations. The biggest strand of this work is the Encore scheme which has worked with over 120 groups to overcome barriers to engagement with the arts.
As Madeleine explains, "It's a Leeds focussed project so while Opera North is national and even international, this is about our home, our community and getting to know them." The scheme works with community groups across Leeds to build relationships, "We try to find out if people have heard of us, what they think of us, what's stopped them from coming, what are the barriers. Often it's about perceptions." That's why building a connection and breaking down those barriers is so important. "Opera is about really universal themes that everyone can relate to, all the big stuff, love and death, and everyone gets it don't they?"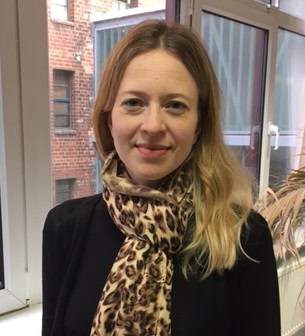 The scheme supports community groups to engage with benefits such as free or subsidised tickets for both the opera and Howard Assembly Room performances, and other special events. Each year the team has made sure that at least one group joining the scheme had refugee or asylum seeker focus.
This has also led to Opera North building knowledge and understanding across the company about the experience refugees and asylum seekers face. "There's this sense from City of Sanctuary that what we can all do is be in solidarity with refugees and welcome people, so that's been really important for us."
Sometimes those small gestures can have a massive impact on someone's life. As Madeleine reflects, "Just the act of being invited somewhere nice, or to do something nice and be greeted with a smile, these are very small things and they do have more pressing needs, but actually you need everything don't you, you need shelter and food and warmth but you also need to feel human and to experience art and have a rounded existence."
Personal contact and relationships are important to the team. All bookings for Encore members are taken through Madeleine and her colleagues, rather than through the box office, and they work hard to keep in constant contact "And I do believe that one of the main reasons we've been successful is the personal relationships that we've been able to build up."
"Of course, our work is pretty much always amazing," laughs Madeleine, "I know I'm biased but you can trust that once people come you know they might not like everything but it's an amazing experience, so our job is kind of done once people come through the door."
Those relationships with community groups have had a lasting impact. "Some people come to absolutely everything, and now we consider them as friends really." The work of the groups involved in Encore also inspires the community partnerships team, "They're often volunteers or they're doing it for the love. There are amazing heroes throughout Leeds, so it's been really inspiring."
After the huge success of the five-year Community Partnerships project, Madeleine confirms that the work with local groups will continue, "We had thousands of attendances at our performances over those five years, and we have really diversified and expanded our audience, so we decided it was something we wanted to commit to as an organisation long term." Achieving Theatre of Sanctuary status has really boosted that commitment. "It's a live thing, we have to keep it going. But we really want to as a company, we've fully embraced it."
It's the importance of inclusion that comes across throughout our conversation. As Madeleine says, "That's nothing, you know, just to be nice to people. The idea that it's something usual is just heart-breaking, but to know that you are touching people as a very small part of their life is totally rewarding."
It's clear to me that making people feel welcome it will always be at the heart of Opera North.
More information on City of Sanctuary UK can be found on their Website
More information on the work of Opera North, including their community schemes, can be found on their Website