Larisa Trio perform at EHC [Photos by Emily Hartley and Molly Paul]
EXCESSIVE HUMAN COLLECTIVE's Ingenious Ones promised an 'original and thought provoking evening' of music, dance, fine art, drag, film and cakes… Review by MOLLY PAUL
Excessive Human Collective's multi-arts gig The Ingenious Ones at Wharf Chambers in Leeds combined raw and talented performance. Dance, music and film were performed against a backdrop of artwork filling every available space of the two-room floor.
Safely away from the blue January weather outside, audience members were welcome to wander and enjoy. They were free to make new discoveries as short films were projected onto the walls. The live room was set up with a bar and stage lights where the first live performers danced in between the guests.
Coincidence In Action was an improvisational number co-created by Stephanie Donohoe and Alexah Tomey-Alleyne. The pair displayed their synchronicity through their dependence on each other and highlighted the intimacy of the surroundings.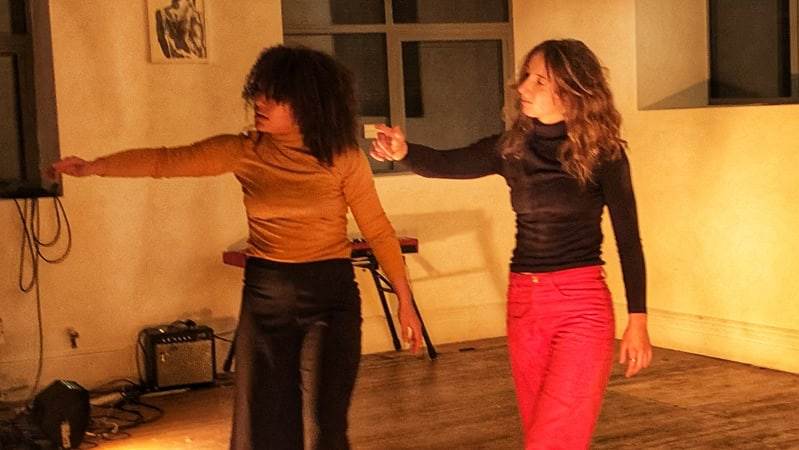 Stephanie and Alexah maintained eye contact and close proxemics throughout, making the audience feel part of this co-dependency. Such was its polish, strength and direction of movement, It was astounding to remember this piece was improvised,
A lot of thought was put into the evening: temporary tattoos were on offer at the door; there was a scrapbook for any drawings or comments on the evening; and a sign language interpreter worked alongside hilarious compare Donna the Domme from Doncaster.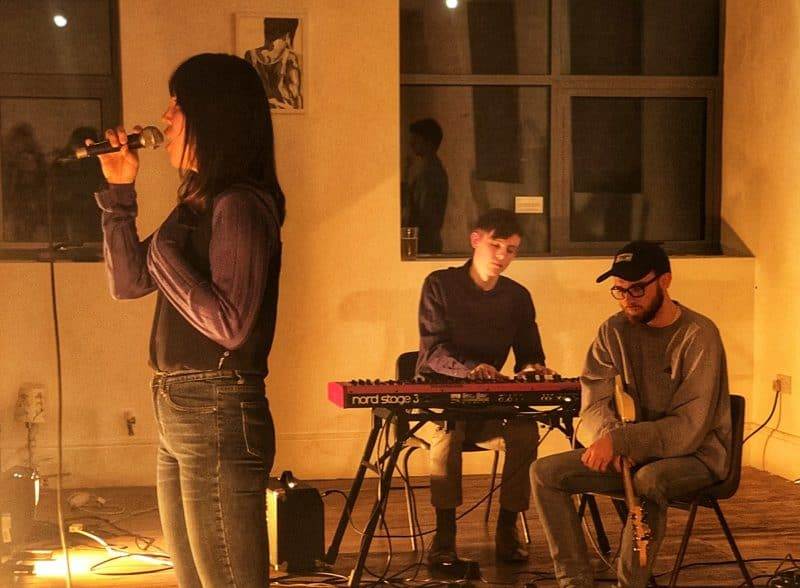 Singer songwriter Heju performed original songs and covers in Korean and English. She was a magical prelude to the idiosyncratic film and live dance of Imogen Mansfield's Chaos and High Order.
The Excessive Human Collective's Women celebrated the suffragette movement and the centenary since women first achieved the vote. The piece cross-pollinated live music with contemporary dance.
Imogen Reeve, Choreographer and part of Excessive Human Collective, says she wanted the evening to capture 'the idea that art is excessive, yet integral to our lives.' Truly it was an ingenious evening.
Find out more about The Excessive Human Collective by clicking here.
Emily Hartley and Molly Paul reviews from the National School of Contemporary Dance here…