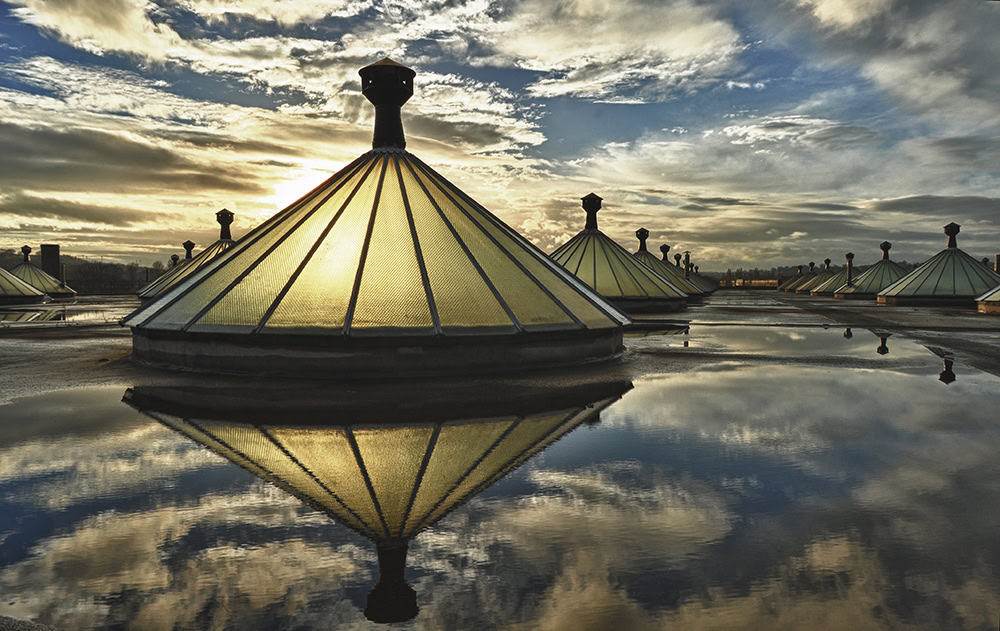 Phil Kirby has an insanely optimistic feeling about the news about Temple Works.
I suppose we all saw the news about Temple Works last night? The building's going up for auction.
I saw the news on the Leeds Civic Trust Twitter. I think that was the first most of knew about it. The Civic Trust broke the story.
Stop Press: Grade One listed Temple Works For Sale by auction on December 7th. No reserve. What will be the next chapter for this iconic building? https://t.co/ro9CG2g43l pic.twitter.com/KgrTJxD3zN

— Leeds Civic Trust (@LeedsCivicTrust) November 13, 2017
But it wasn't actually news. Before the weekend someone sent TempleWorksLeeds a private Facebook message asking why the building was on Pugh Auctions.
I'd never heard of Pugh Auctions. I ignored the message. I thought it was random junk. A mistake. Someone 'aving a laugh.
If only I'd thought to take it seriously. If only I'd Googled Pugh Auctions. I'd have had a scoop!
Oh well, bang goes my Pulitzer for another year.
Ordinarily I'd look upon this news with a jaundiced eye.
As I think I put it in a tweet earlier today, what better way to show you care for an "iconic building" than to call in David Dickinson? And I have to admit, I am struggling to locate the positive, exterminate the negative and catch on to the affirmative.
An auction does seem, on the face of it, not the most rational and sustainable way to find a new owner for the place. Someone who'd love and cherish and restore it to its former glorious self. Temple Works is not an easy proposition.
But, what the hell, it's almost Christmas. So, in an uncharacteristic bout of festive cheer, let's all look on the bright side.
I will if you will.
Let's imagine this auction will be the best means to find the best owner for the best building in this best of all possible cities.
Go on, try. Imagine. Frame yourself.
After the hammer goes down and Temple Works is in the possession of the highest bidder, let's indulge in a flight of fancy. Conjure up with all your might a vision of Temple Works reborn. A phoenix arising from the ashes (hopefully, there'll be no ashes necessary.)
And what do you see in your mind's eye when you see a resplendent, renovated, redeveloped Grade 1 listed Mill on the South Bank?
Well, tell you what I see.
I see Live people.
On the telly.
I see Channel 4.
I see the feisty independent broadcaster relocating to the Southern shores of the Leeds and Liverpool canal.
I see Jon Snow doing the news in Holbeck.
Yes, I know that's insanely optimistic (what am I like!) but you know, if we all just squeezed our eyes tight shut, crossed our fingers and toes, and all Leeds all at once wished a wish as hard as hard could be, then… well, who knows?
Stranger things have happened.
The BBC are in Salford. (For readers unfamiliar with the other side of the Pennines, Salford is a bit like Bradford but minus the glamour.)
Come on everybody. We can do it.
It's what Temple Works is waiting for.
Bags be the first person to be interviewed by Jon on the roof.