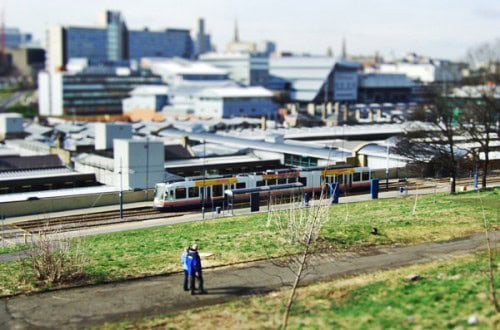 So we had the City of Culture prize within our sights and we lost it, Sheffield. To a very deserving winner in the shape of Derry, mind, a city that's probably played second fiddle to Belfast for a long time. Being a native of the triumphant land, I have to say that I love Derry and I love Belfast. They're home to two fine and very different cultures, equally bursting with arts, activists and festivals, surrounded by mountains and bisected by rivers. Think Madrid and Barcelona. But much colder…
So where does that leave poor Sheffield? Not long ago, in my first article for this blog, I speculated that Sheffield was always the bridesmaid, and never the bride. While the City of Culture judgement might suggest that's true, the word on the streets is that titles don't mean a thing. We would say that now, though, wouldn't we?
The Sheffield City of Culture team have vowed to continue their good works, and to base our future cultural strategy on their bid submission. But our failure to win official recognition of our best cultural endeavours and the losing out on potential investment in the arts and culture has got to have an effect on the collective psyche, right?
Wrong. What doesn't kill us makes us stronger. We'll dust ourselves off and begin again. We come from the school of hard knocks, after all. Never mind the battering Sheffield got in the 80s, the big recent let-downs in the form of the Forgemasters loan debacle (albeit for nuclear parts, gulp) and the cancellation of the Sevenstone retail scheme are still fresh in our minds. It seems we're raring to go, forever on the brink of making it big, but someone throws the ball over the wall at the eleventh hour and it's game over.
So what are we going to do about it? Cry into our Moonshine? No, we'll just keep making the art and creating the culture that got us nominated for the title of City of Culture in the first place. The festivals, the club-nights. The old cutlery works reused as art spaces and rehearsal rooms. The spoken word scene, the world-class theatres. The cultural industries, our industrial heritage. The power and the glory. Forever and ever. Hell yes.