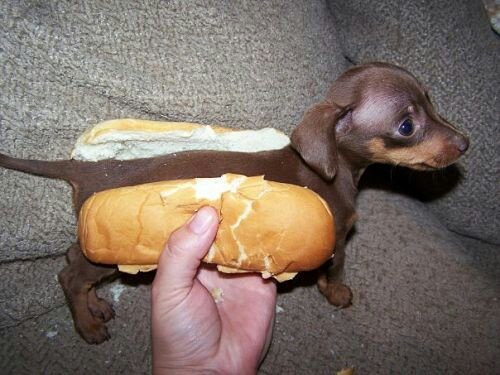 After this week's #Hotdoggate (are we calling it that yet?) here's a (probably over-simplified) guide to being a small local businesses and dealing with social networking problems.
There are certain things you should know if you're a local business. They might seem obvious, but recently there has been a spate of things going… well, a bit wrong.
Things like knowing your value. Don't overcharge your customers, but don't put yourself down either. If you have a shop, keep the floor clean. Don't let it get too hot and stuffy. And if a customer complains, even if they seem over the top, or you disagree, be nice to them. Bad news travels fast, and word of mouth is your lifeblood.
The rules are similar on your internet shop floor. If you're a businessperson of any size, the internet is not the equivalent to chatting with your mates down the pub. It's like chatting with customers (no matter how friendly) in the middle of your shop. One local hot dog businesses has found themselves caught short by this in recent days, and it's easy to see how. Social media encourages you to be an at ease, open version of yourself. Much in the same way chums can goad you into sometimes.
If you consider yourself to be a nerd, or a geek, or generally of either persuasion, you might have heard of Wheaton's Law. Coined by Star Trek and Big Bang Theory regular Wil Wheaton, it simply states: "Don't be a dick". If you ever need to remember it, just go to rule of the internet.
Sometimes you might find people are shouting at you. If this happens, have a good long think. Did I break the rule? If no, have another think, did you REALLY not break the rule? Even just a tiny bit? If you have, you need to say sorry, and mean it. Not get all stroppy. Not get all involved, just apologise and move on. If someone's giving you repeated flack, just block them. You don't need that in your life.
People will want to keep the argument going. If you want to save some face, you must rise above it. a beautifully worded apology means nothing if you follow it up with any response to your detractors at all. It will only serve to frustrate you, keep the tone of your account negative, giving the whole thing more oxygen and even come across as petty. And if you're being petty… well, have a quick look at rule of the internet.
You're under no obligation to reply to everyone who tweets you. People will say what they want – that's fine. You can't win 'em all, but you can focus on the people who are saying nice things. Then by being nice (and, crucially, not being a dick) people will gradually be nicer to you.
Of course situations can be more complicated than this. But dig down to the essential issues and you'd be surprised at how often it all boils down to one or two issues, and how they're handled.
All said, most – if not all – of this can be avoided… if you pay attention to Wheaton's Law in the first place…
You can find Sean Murricane trying to follow the rule at @seanmurricane