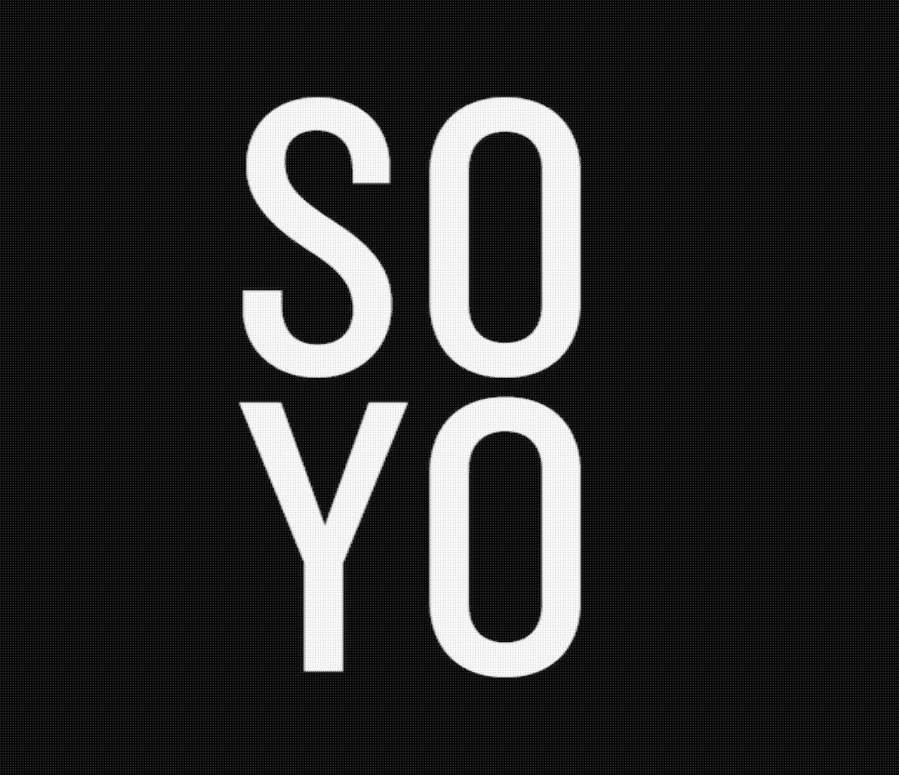 So.
SOYO.
SO
YO.
So Yo! Or No Ta?
The SOYO website promises "something big happening right on your doorstep."
And the YEP covered the SOYO story last week, alongside this other story of something big dumped right on your doorstep.
Synchronicity stinks.
SOYO stands for SOuth of YOrk Road. It's the new name for the arty quarter previously known as Quarry Hill. Historically, Mabgate. Across from Victoria Gate over several lanes of snarling traffic, traversed courtesy of a couple of pedestrian facilities (be quick, the green man doesn't make an exhibition of himself for long) SOYO will be Leeds' take on New York and San Francisco living.
It's where the culture lives, according to the promo video included in the YEP exclusive.
Culture looks like a lot of fun. If you're young and cute and energetic that is. There's nobody over 25 in that video. And nobody who weighs more than two cocktail sticks skewering a green olive. SOYO will be fatty free. That's what a diet of margheritas and Manhattans and tall soy skinny caramel machiato lattes with no foam and extra extra (sweet and low) does for you.
Culture can get messy too. After you've done all that dancing around, looking gorgeous and merrily chucking multi-coloured dust hither and thither you'll be too exhausted to tidy.
The people who'll be clearing up after the new, bold, unique culture that is SOYO won't be locals, don't worry about that. This is a neighbourhood which is "a place for eating, drinking and living." After you've "eaten, drank and lived" we'll call in the people who do the "washing, tidying and sweeping", who'll be bused in from places like Armley, Beeston and Chapeltown.
That's where the cleaners live.
The YEP quotes (exclusively) Myles Hartley, Managing Director of Caddick, the firm responsible for the redevelopment. He says SOYO "really is game-changing," and "Quarry Hill has a rich history but we feel we want to bring that right up-to-date."
Sadly, the YEP journalist neglected to ask "Mr Hartley" what game they were playing around here before SOYO was a twinkle in the developer's eye, or what they are playing at now. And, if the historical value of "Quarry Hill" was so rich why rename the area after the third best cocktail bar in Sheffield?
SOYO. Repeat after me, SOYO.
SOuth of YOrk Road!
This is technically – and tediously – correct. And, yes, nudge, nudge, doesn't it sound a bit like "Soho". Geddit!…
Yes, we get it. I didn't want it, but I got it instantly, like a nasty cold.
So ho hum.
Anyone reading this could eat a tin of alphabetti spaghetti and doo doo on a doorstep something better than "SOYO".
It's the sort of thing that gets scribbled on a post-it note and stuck on the ideas wall during that first "Rebranding the Cultural Quarter" brainstorming session. You know, the one where you are told not to censor yourself and every idea, no matter how silly it sounds, is equally valuable. Some clown, usually the guy who dresses like a children's TV presenter and thinks he's here to amuse you, writes "SOYO" in bright pink sharpie. Everyone has a good giggle, "SOYO! ha, very droll…" And at the end of the day you'll find the post-it screwed up in the bin along with the other forgettable crap.
This is the website,
"WELCOME TO SOYO: AN EXCITING NEW NEIGHBOURHOOD THAT PROVIDES A HOME AND HEART FOR LEEDS' CONTEMPORARY CULTURAL SCENE."
SOYO! And they aren't kidding.
SOYO is what we'll have to call the Leeds cultural quarter? Done deed.
And nobody from the West Yorkshire Playhouse, Leeds College of Music, The BBC, Northern Dance, Phoenix (all referenced in the promo video and mentioned by Mr Hartley as being involved in the work "behind the scenes"), not one of them did a little cough and muttered, "SOYO?… erm… doesn't that sound like, well, you know… just a bit shit?"
So, yo, if this is really going to happen and a sizeable section of the city is to be risibly renamed with a bogus, pointless, infantile hodgepodge of silly syllables I have a suggestion; why not embrace this imbecility with gusto and do likewise with the rest of Leeds? The rules are simple. The name of your neighbourhood has to be a gormless and strictly meaningless four letter word, made up of the first two letters of a cardinal point of the compass, followed by the first two letters of the name of a random Leeds street.
All you need is a street map.
Zero imagination, wit or intelligence is required.
I'll start us off.
Let's rename Armley, shall we? Armley, the jewel in the crown of West Leeds, as historically rich as Holbeck, but in need of bringing right up-to-date.
Armley is WEst of WEsley Street. Check your street map.
Armley hereafter shall be named WeWe.
LS12. WeWe.
Pronounced "weewee", which sounds a bit like… nudge, nudge…
Maybe I am taking the piss. But I didn't start it.