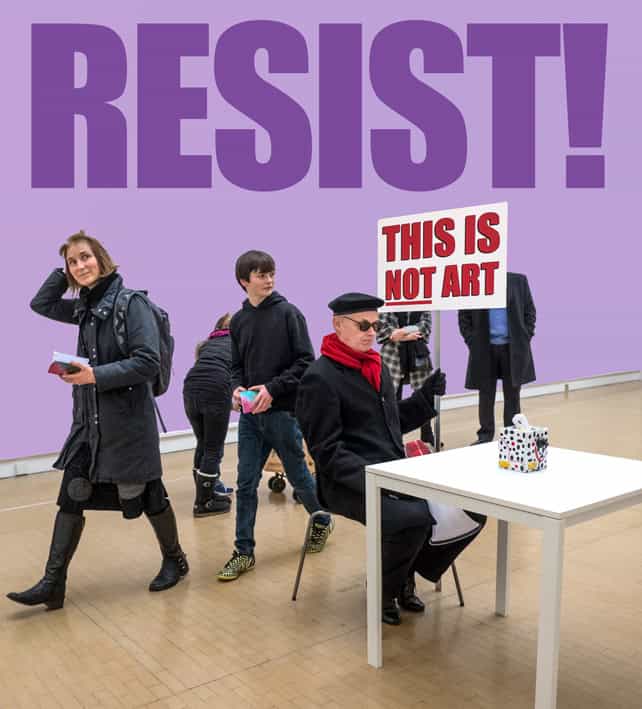 Conceptual art is God, argues Ivor Tymchak. But he also argues that God does not exist…
Ladies and gentlemen, I'm going to perpetrate some conceptual art right here in this article. The usual tradition of reviewing a book is to read the whole book first and then pass judgement on the sum of its parts. That is bourgois. I will review this book from one small part of it – a sentence only. From that sentence I will simply extrapolate the greater whole of the book as I imagine it to be not as it pretends to be.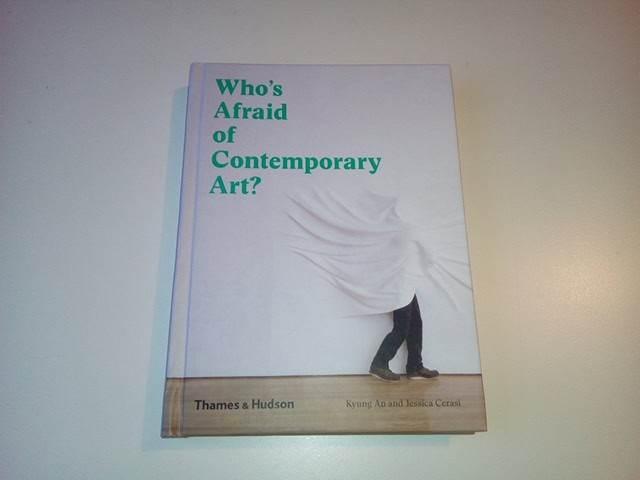 The sentence will be chosen at random using Artist's Breath and a Dust Mote. Here goes…
Completely naked, I've opened the book at random on a page and now I exhale my Artist's breath, (except my breath is emanating from the orifice at the other end of the tube) and I waft a dust mote (whose molecules may or may not have been part of Marina Abramovic's pubic hair) and I observe it land on a sentence.
As a method for reviewing a book I think you would agree this is pretty outlandish but it's still not as outlandish as some of the literal shit that resides in some of the most prestigious galleries in the world.
Here is the chosen sentence:
"At any rate, for virtually anyone working in the art world, the 'Is it art?' question is boring and irrelevant. The real question is: 'Is it any good?'"
OK, let's go to work and interpret this sentence.
"Is it any good?" As what? If a child approaches the teacher with a blank sheet of paper and asks "Is it any good?' how is the teacher supposed to respond? She either has to say, "Yes, everything can be good" or ask "Any good as what?"
Let's consider the pile of bricks by Carl Andre. It asks the question "Am I any good?"
Well, as bricks, yes. As bricks, you're brilliant because with bricks you can build cathedrals and other structures which come under the umbrella term of architecture some of which is considered good and some, not so good.
But as art? Well, if I want to attribute a qualitative measure to this question I have to compare you with something – other art presumably. 'Is it any good?' asks for measurement. To measure something you need a standard so that others don't have to invent a standard of their own because if we all did that there would be no 'standard' by definition. And galleries mainly exist to show 'the best of' certain works.
So what standard are we to use to cope with this question – presumably the one used to define good art? This now demands the question "how do we define what is good art or not?" or to use the shorter version "what is art?"
Damn! We're back to that question again. It's as bad as the question "does god exist?" (The answer is no, by the way – he/she/it does not exist.)
Perhaps the real question that no one is prepared to ask is: "Can you draw?"