The great, lost Manchester novel, reissued in paperback, reviewed by Cath Annabel
About fifteen years ago I started reading a 1950s French novel, L'Emploi du temps, by a once renowned, now somewhat obscure writer, Michel Butor, of whom I'd only just heard. Nothing remarkable there, except that I'm still reading it.
It drew me in, intrigued by the idea of a young French novelist writing about a northern English industrial city, and by the first few pages with their blend of 'grim up north' dry humour, poetry and dark foreboding. And then things got more confusing, and more intriguing. It's an account of mundane events (dreadful weather and even worse food) – and of murder, betrayal and revenge. Bleston, which stands in for Manchester (specifically and as an archetype) in the novel, is both recognisable and realistically described (street names and bus timetables) and also a fantastical place, a monster, a labyrinth.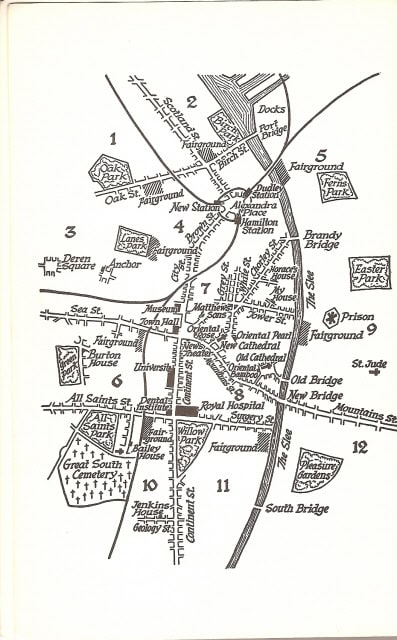 I'm often asked what it's about. I still don't have a definitive answer for that. It's not that kind of a book – and I can't imagine I'd have spent all these years obsessing about it, reading about it, researching it, and writing about it, if it had been. Every time I open it, I see something I hadn't seen before. It's almost as if it's shapeshifting, it grows and alters as I read.
Michel Butor is often labelled as part of the nouveau roman group, which was never actually a group and of which he never felt he was a part. He has a lot more in common with Proust than with any of the writers associated with the nouveau roman, and this novel in particular is a quest for lost time, as Revel, the diarist/narrator, feeling himself overwhelmed by the city and its fogs, tries to set down on paper everything that has happened since his arrival in the town eight months previously. He feels that he's in a labyrinth, disorientating and tricksy, a trap from which he might never escape – but he ends up creating a labyrinth with his diary entries, as the time line starts to loop back on itself, the present day intruding on the attempt to chronologically record the past, and he finds he has to revisit earlier events to explain what's happening now.
If Passing Time looks back to Proust, it also looks forward, to the work of W G Sebald. Sebald read the novel when he arrived in Manchester, fifteen years after Butor and it resonated through his writing, from the early poem, 'Bleston: A Mancunian Cantical', through to his final work, Austerlitz. He picked up on the dark undercurrents in Butor's work, the hauntedness, the theme of exile and displacement, and the sense that wherever we are in Bleston, we are not just in Bleston.
The novel was celebrated at the time of its publication, and an excellent English translation soon followed. That has long been out of print, however, and whilst copies could sometimes be tracked down, they were generally only available at prices that would deter all but the most dedicated readers. A few of Butor's other books have remained in print in English, which makes it strange that this one, which has the fascination for English readers in particular of seeing ourselves in those post-war years through the eyes of a young European, should have been been forgotten.
That's all about to change. London and Manchester-based Pariah Press are publishing a new edition of Jean Stewart's excellent translation, in paperback, in May. It is a thing of beauty. Anyone who is interested in twentieth-century postwar fiction, in Manchester and/or the mythology of the northern city, in displacement and exile, in the detective novel, in labyrinths, in time and memory, in non-linear narratives and unreliable narrators, should pre-order it now…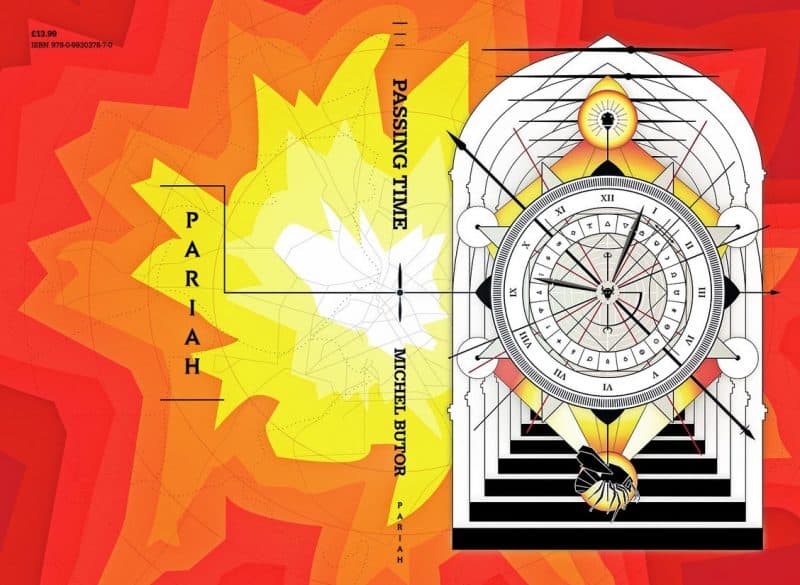 Suddenly there were a lot of lights. … I gradually struggled free of drowsiness, sitting there alone in the corner of the compartment, facing the engine, beside the dark window-pane covered on the outside with raindrops, a myriad tiny mirrors each reflecting a quivering particle of the feeble light that drizzled down from the grimy ceiling.


Michel Butor, Passing Time, trans. Jean Stewart
Go on. You can thank me, Michel Butor (and Pariah Press) later…
Cath Annabel