It's all Fur Coat & No Knickers – designer, thinker and philosopher Ian Anderson brings 28 years of The Designers Republic work from Leeds back to the city in a unique exhibition of original and reworked pieces, launching 21 January.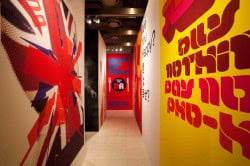 Known the world over for its innovative design approach and originality, The Designers Republic leader Ian Anderson has never been afraid of confronting the world head on, a philosophy which threads through the output of the company – bold, ambitious, and full of attitude.
Cited as being the definitive graphic design style for a generation (or two) of clubbing and gaming Anderson has gone way beyond, working across fields of architecture, fashion, and most importantly music. Born before England won the World Cup, in Croydon, Ian deserted The South to study Philosophy at The University of Sheffield. He moved to The Steel City for new inspiration and it's music, a burgeoning scene at the time of his arrival (1979), and his involvement in it led to his responsibility for it's communications. Surprisingly, and despite leading such monumental visual projects, as a designer he is self-taught.
Building his blunt and culturally critical attitude into TDR work, Anderson has created concepts and slogans somewhat along the lines of those associated with Carpenter's 'They Live' film – 'Work, Buy, Consume, Die' and 'Design Will Eat Itself', 'Department Stores Are Our New Cathedrals' and so on. Even the name of the company is purposeful, it's a declaration, it gives an edge of a ruling entity over the design world.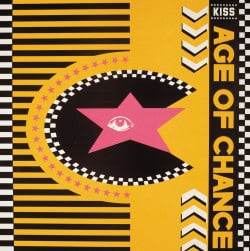 Heavily inspired by Japanese graphic design, TDR went on to make waves across the world referencing the Asian youth culture style in it's unconventional ideas. Clients such as Warp, Coca-Cola and Gatecrasher all show the impact of Anderson's early(ish) years in Sheffield's music industry whilst confronting traditional design from Russian Constructivism to Raymond Loewy. Seeing graphic design as existing to provoke a response, as a call to action, putting concepts of belief around things like consumerism and religion into a new context, he has over the millennium years added curator and writer to his list of skills. Publishing the TDR book '3D>2D' in 2011, it became the biggest selling UK architecture book, and five years later he moved on to co-curate 'Echo City', The British Pavilion at the 10th Venice Biennale for Architecture. Anderson and The Designers Republic are about more than design, they're about creative thinking, collaborative response, pushing boundaries and intelligent communication.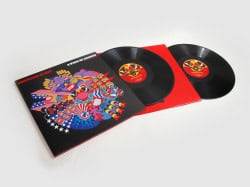 Despite having travelled the globe lecturing, exhibiting, and working with some of the biggest brands on the planet including Nokia, MTV and Nike, Anderson is still ferociously northern at heart, with a glut of branding work done in Yorkshire. Teaming up with Northern curatorial group MPIA on their third exhibition in Leeds, 'Fur Coat & No Knickers: TDR™'s work for Leeds based clients 1986 to current day' has emerged, showcasing an array of TDR work that has supported and developed the creative industries in the city. It's like an appreciation of the grounding The North has given this boy from The South. Or is it a confrontation? "Call down the thunder" Anderson said recently on a related Facebook post… Launching the exhibition with a public Q&A with ChinwagTV, who knows. It'll be raw.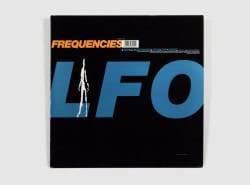 Opening Wednesday 21 Janaury // 6pm // Outlaws Yacht Club for ten weeks
30 assorted pieces, originals and reworked prints will be exhibited, launching with Anderson in interview for the acclaimed Chinwag TV.