The second film event in the disrUPt project (presented by Film Fringe and Leeds Beckett University) involves an impromptu choir practice, a spot of banner making and a timely screening of Amir Amirani's film about the worldwide protest movement We Are Many.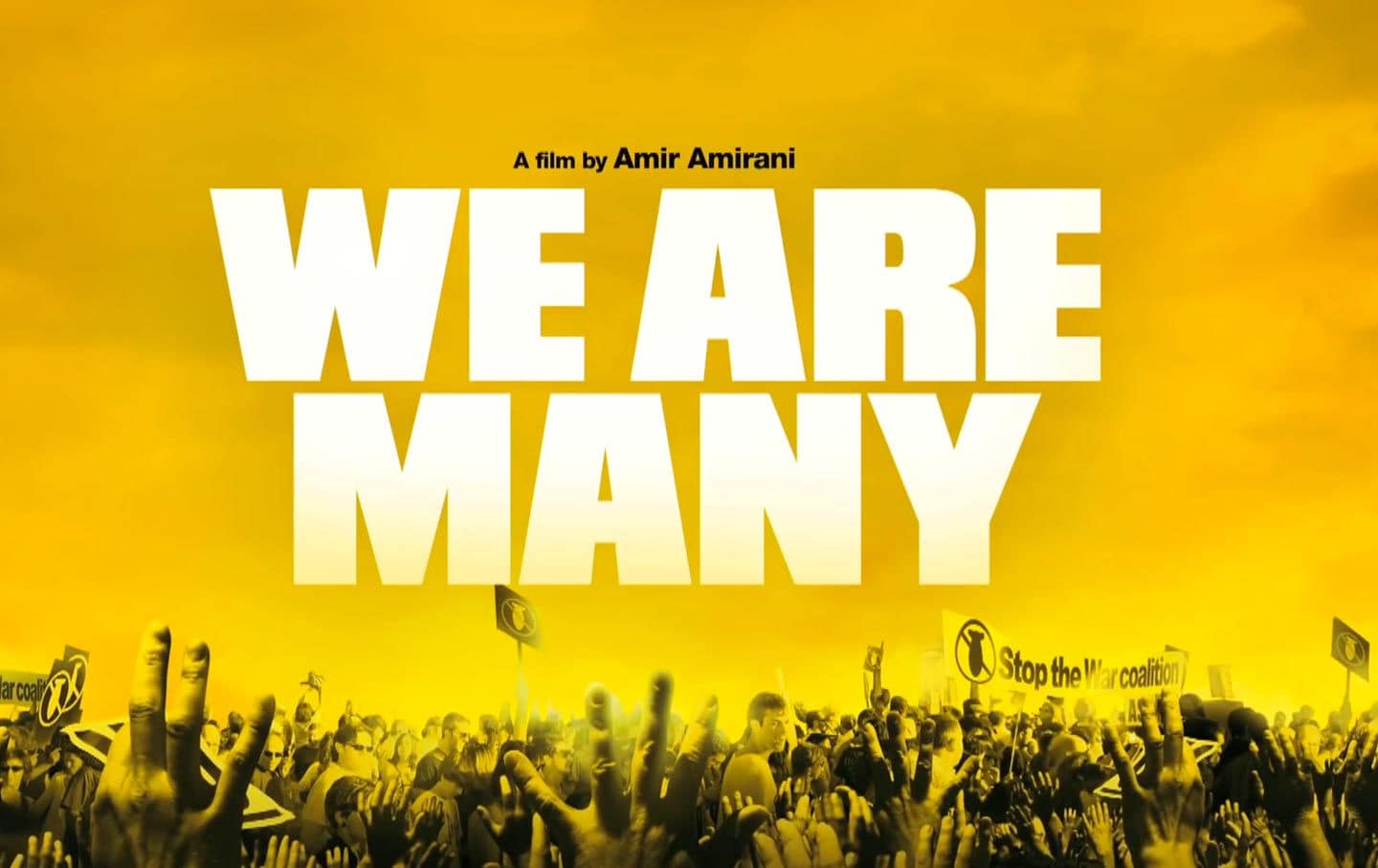 Amirani's documentary is the story of the biggest protest in history, and how it changed the world. On February 15th, 2003, millions of people marched through the streets of 800 cities around the world to try to avert the war against Iraq. Many were protesting for the first time ever. This bold documentary charts the birth and growth of the new people power movement.
"Up until then" says Amirani, "people still had a faith in politics: that there would come a point at which the politicians would have to listen. The realisation that this was not the case was a huge moment."
The film features testimony from a unique cast of participants, including organizers, activists, high-profile figures, and of course the public.
Before the screening, come along early (6pm onwards) and OCCUPY LEFT BANK LEEDS with The Commoners Choir. There is an opportunity to take part in a live exhibition of protest banners out on the grass at the front of the venue. Bring a banner that you have marched with previously, or use the materials provided to make your own, and watch the film for free!
We Are Many | Left Bank Leeds on Thursday 27th April at 7.30pm
Tickets for this screening are £5.00 (£4.00 concessions). Pay on the door or book online here.
Want to know more?
Project leader: Dr Ian Lamond (Leeds Beckett University) I.Lamond@leedsbeckett.ac.uk | Phone 0113 812 3816
Twitter @LamondUKCEM
Film and event co-ordinator: Laura Ager (Leeds Film Fringe)
leedsfilmfringe@gmail.com | Phone 07999 204378
Twitter @filmfringe (Film Fringe organises screenings for festivals, educators and activists – get in touch if you want to work with us, or be added to our mailing list.)