I am Arts & Culture Editor of The Culture Vulture, as well as co-director of the CIC with Phil Kirby. I also write for the Morning Star Artsdesk. NCTJ qualified. GSOH.
The Lunar Age commemorates the Apollo 11 moon landing by taking a leap into the unknown
Read more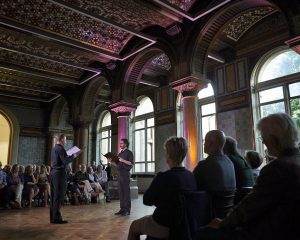 Opera North's contribution to Yorkshire Sculpture International, combined early music and minimalist choral pieces with stunning results.
Read more