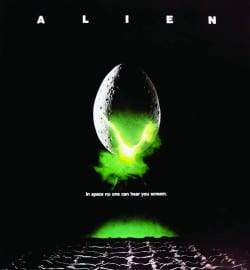 Discovering a classic film from the past can be a double-edged sword. The joy of watching a cinematic masterpiece can be tempered by the knowledge that, because either you weren't around, were too young or perhaps were simply unaware of it, you never got the chance to see it on the big screen.
DVD re-releases and streaming services have done wonders with regards to bringing classics from film history to a wider audience but they still can't compete the sense of awe and wonder that comes with the cinema experience. You may make fun of their sticky floors or overpriced snacks (I certainly have) but when the lights go down and the film starts, the feeling of being drawn into the world presented on screen is almost palpable.
For those who've missed a classic film the first time round, however, the dream of watching it in the type of atmosphere it deserves is not completely lost. In Leeds, especially, we're lucky enough to have number of cinemas and venues which show films, not just to makes ends meet, but out of love for the medium itself. Retrospective screenings are relatively frequent at places like the Hyde Park Picture House and events such as Leeds International Film Festival. If these screenings have one criticism, however, it's that they're primarily aimed at attracting established film fans rather than creating new ones – this is where Not For Rental steps in.
A new cinema programme developed by the Leeds Young Film project, Not For Rental is designed to give viewers aged 15 and above the chance to see exciting and challenging films from cinema's past on the big screen. It's a great idea and a wonderful way of bridging the gap between the Leeds Young Film Festival and Leeds International Film Festival. It also means that younger film fans get the chance to see these films with people of a similar age and not be forced to mix with the jaded, world weary older folks (maybe that was just me) who usually attend these retrospectives.
The screenings will take place at the the Carriageworks in Millenium Square and include archive films, documentaries and foreign language films covering a multitude of genres from comedy to horror, action to drama. Starting things off on Thursday 31 July will be Ridley Scott's sci-fi classic, Alien. The beginning of a franchise which is slowly being driven into the ground through a mixture of lacklustre sequels and awful expanded-universe video games (apart from Aliens and the amazing Konami beat-em-up), Alien's impact on the cinematic landscape cannot be overstated. With effects that still stand up today and a sense of unearthly dread that grabs from you from the opening shot, this is an excellent opportunity to see one of the greatest films of all time. What's more, At £3 at ticket there really is no reason not to pop along, unless you're too old, like me…sigh.
Not For Rental's screening of Alien takes place on Thursday 31 July, 7pm (doors open 6.30pm) at The Carriageworks. To find out more and book your place go to: http://www.leedsfilm.com/news/rental-presents-alien/