A fascinating documentary which chronicles the story of a momentous historical event in a unique mix of audio, animation and interview. ANNA CALE is moved by the human stories at the heart of it.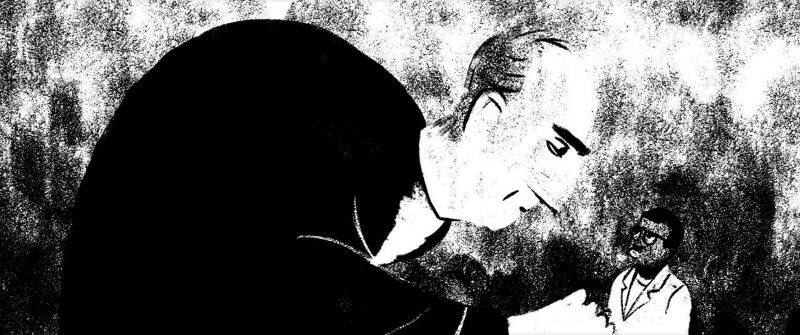 This year marks the centenary of Nelson Mandela's birth, and this fascinating documentary from French directors Nicolas Champeaux and Gilles Porte focusses on the historic Rivonia trial of 1963-64 which convicted him and others of sabotage and sentenced them to life imprisonment. This is also the story of the other men who faced trial alongside Mandela.
There is no original footage of the case, so The State Against Mandela and the Others mixes recently recovered audio from the trial with stunning monochrome animation to bring it to life. It also has interviews with key figures and found footage from the time. The mesmerising beauty of the animation brings poignancy to the powerful words of the speeches in court.
The focus on the faces of those who were on trial as they listen back to the audio years later, brings added human depth to the memories of a key moment in history. We think we know this story; my generation witnessed the release from prison of Mandela in 1990 at a formative age and saw peace and political revolution played out on our TV screens. Yet this film gives a platform for the stories of the 'others' on trial with him, those who we haven't always heard about. It also focuses on other key players in the events, including the lawyers who represented them, their ardent supporters and the state prosecutor. Their stories and experiences provide context and resonance to the events of the time and the social upheaval that followed and gives a human face to one of history's most notorious trials.
For more information, including details of other screenings at #LIFF2018, click here.