Promising sunny American food and an even sunnier atmosphere, ANNIKA JONES finds the newly opened Limeyard California Kitchen at the White Rose the perfect fit for a venue in need of brightening up.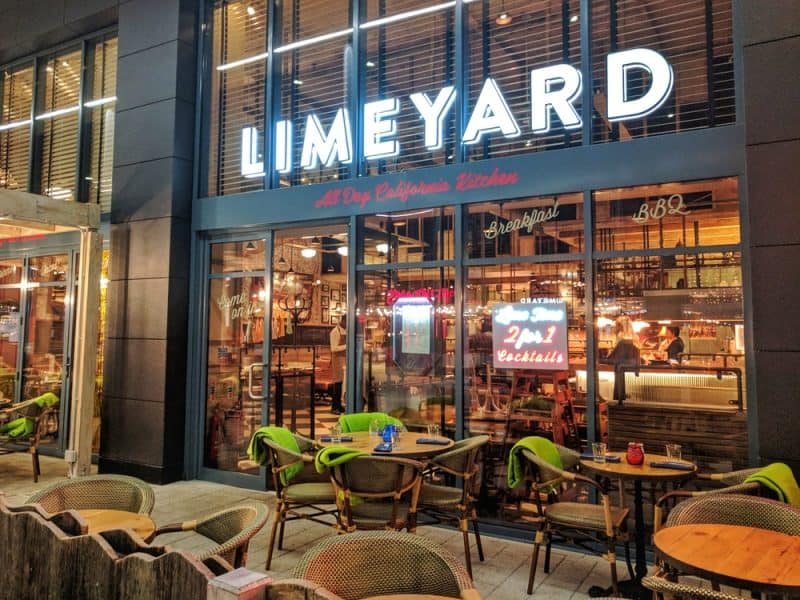 The recent retail revival in Leeds city centre has been talked about at length. In the last five years we've gained two shiny new shopping centres, a 13,500 seat arena, and seen the station and art gallery expand and improve.
It's not often that we stop to think of the effect this has outside of the central bubble. The 'Trinity effect' was the term coined to describe the spate of empty, older retail spaces appearing in and around the city.
So, it feels a little unusual to be talking about new and exciting things happening in a twenty year old shopping centre, a ten minute drive from civilisation.
Fifteen years ago, Leeds did not have the retail offering it enjoys today. There were fewer covered shopping areas, and the ones that did exist were crumbling, dismal experiences.
The White Rose shopping centre was something exciting. It felt a little more upmarket, and had the luxury of being all under one roof. As a teenager it became a rainy Sunday staple, a marble floored circuit to patrol with friends, despite rarely being able to afford to actually buy anything.
I can count on one hand the number of times I've revisited as an adult.
It seems that the centre is keen to keep up with the times, or at the very least go down swinging. Last year a 65,000sq ft expansion called 'The Village' opened, which boasts an eleven screen cinema. There are plans to open a children's play area later this year. The design and 'covering all bases' theme definitely has a bit of a 'Westfield' feel to it.
Limeyard is one of the eateries occupying this new space. The branch is their third restaurant, and first in the north. The All-Day California Kitchen promises sunny American food and an even sunnier atmosphere, it's the perfect fit for a venue in need of brightening up.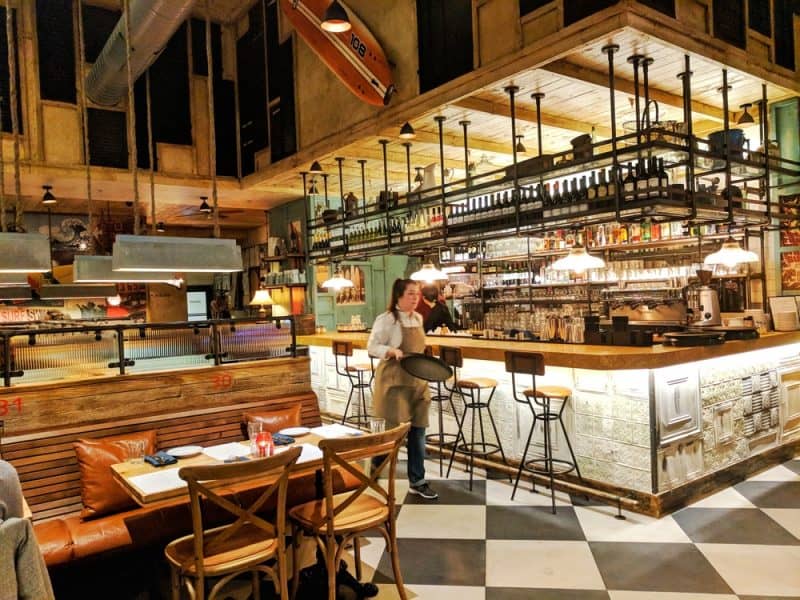 We started with a couple of cocktails, each boasted five plus ingredients and tasted of over diluted squash. It wasn't a great start.
The menu is what you would expect, with a little extra; Coca-Cola glazed ribs, nachos with avocado and pico de gallo, popcorn chicken and chipotle mayo. We make our selections.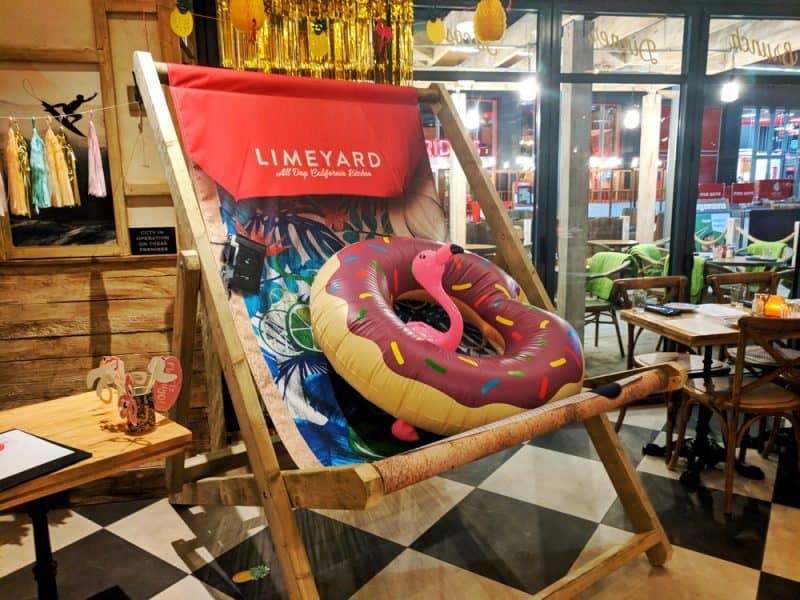 The pulled pork nachos are surprisingly tasty, despite a slight stinginess with the rest of the toppings. The tortilla chips look like they've been made on site, and the pork itself is better than any approximation I've had since every mid-range eatery simultaneously put it on their menu five years ago.
The sweetcorn and polenta tamale cake was a wild card choice, I wasn't sure what would turn up. It's a bit like fish cake with no fish, but surprisingly moreish. There isn't a great deal of flavour, but what is there is pleasant, if unidentifiable.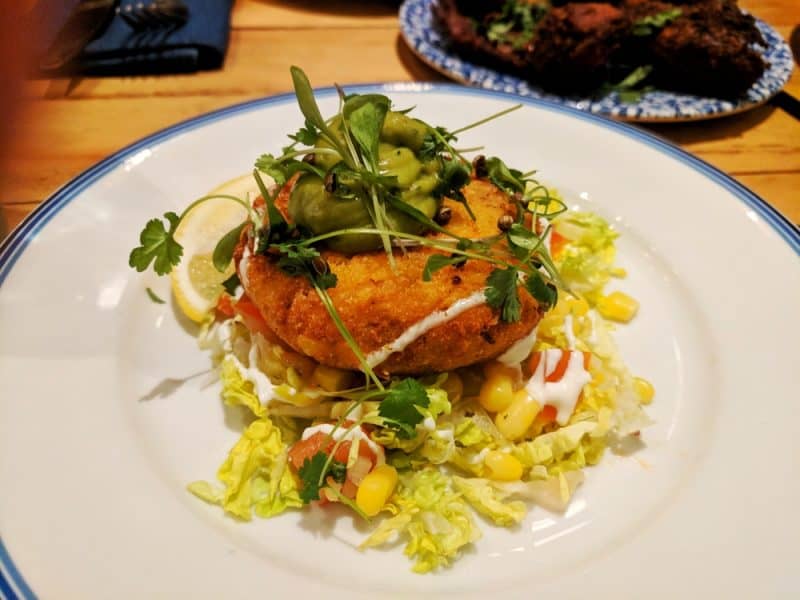 There's a range of 'half yard tacos', which turn out to be tacos spaced out along a half yard wooden plank. It looks almost impressive, but the fun dissipates quickly when it takes up half the table. We go for the cod option, for the sake of novelty. The cooking itself is fine, but it's all in need of seasoning.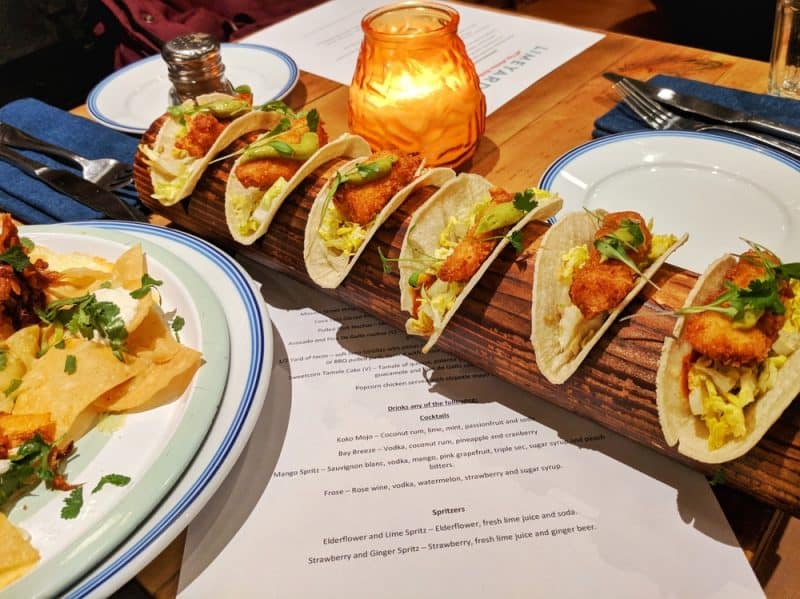 The chicken wings are pretty average, by no means bad but entirely forgettable. On the plus side, we've ordered more drinks and they are a marked improvement on the first round. The frozen cocktail even comes in a chilled glass. Things are looking up.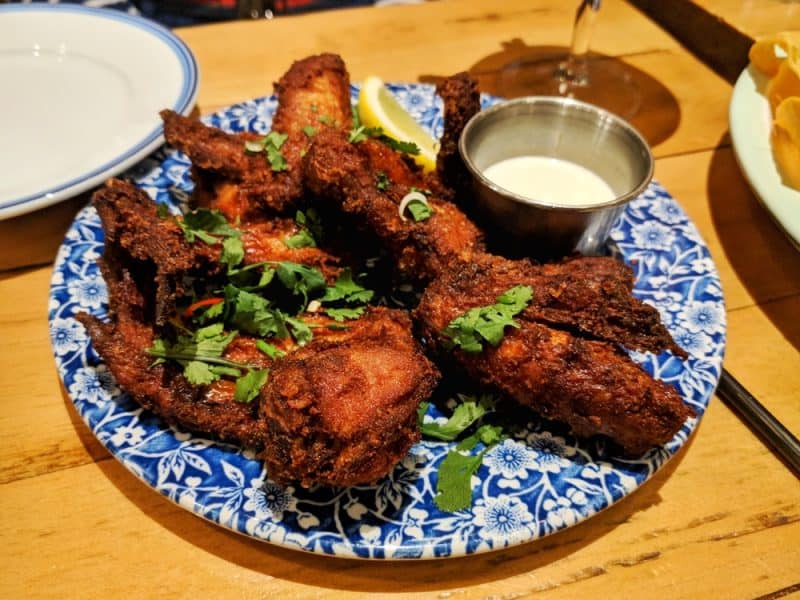 The desserts aren't new on the menu, but we can't resist at this point. The banana waffle was recommended, but it's the brownie that wins my heart. Crispy on the top, gooey in the middle and studded with macadamia nuts. It's cleverly served with frozen yoghurt, the slight tang cuts through the sweetness perfectly.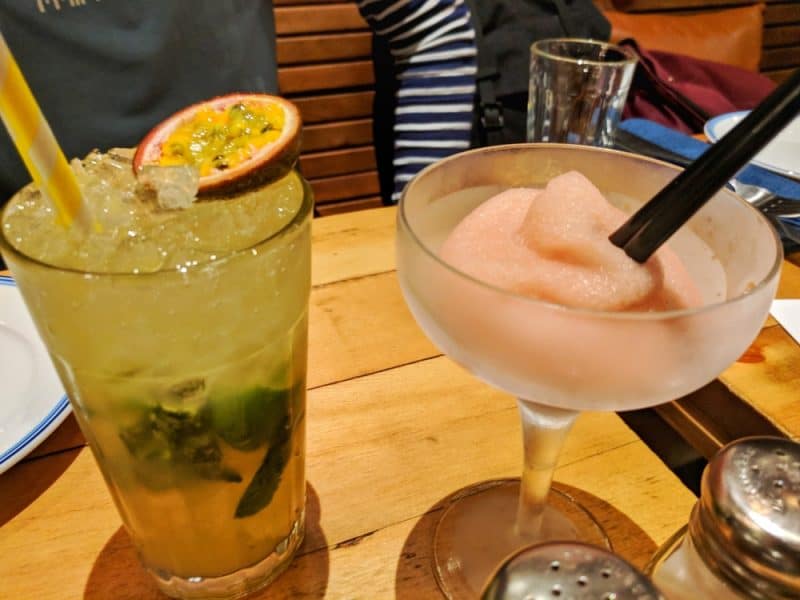 The prices are what you would expect for this style of food, £5-8 for a starter or dessert, £8-15 for a main. For those wanting to venture beyond the usual food court fare, it gives an promising option. Limeyard serves up optimistic food for an optimistic venture.
Limeyard is at the White Rose Centre | More details here