Director of the Geraldine Connor Foundation, SELINA McGONAGLE, and film-maker, ASHLEY KARRELL, talk to NEIL MUDD about Carnival Messiah, Windrush and the force of nature that was Geraldine Connor…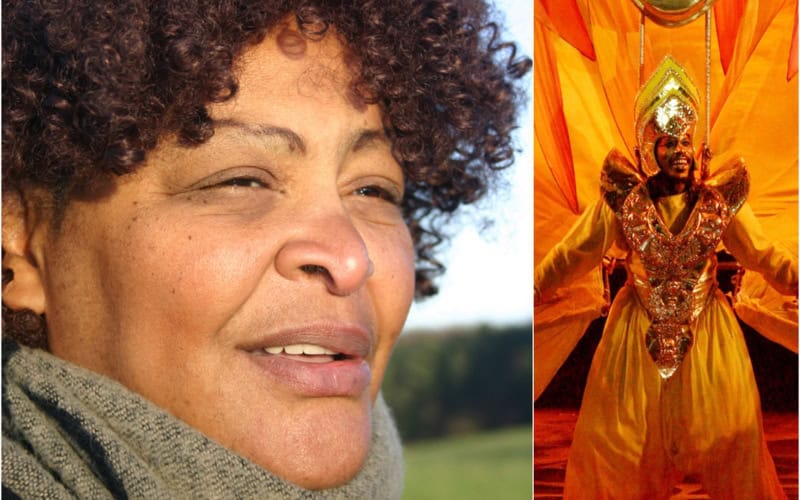 When poet Grace Nichols arrived in this country from Guyana in 1977, her ideas about England were rooted in Dickens, Shakespeare and Keats.
But the country in the seventies was a far cry from the one Nichols had read about in books: riven by industrial unrest and mass youth unemployment, a resurgent National Front stoking racial tensions, it left her longing to be back in her beloved Caribbean.
Her experience was far from unique.
"The idea that you come to the mother country and it will be this amazing place where you will be accepted as part of society wasn't the case at all," says Selina McGonagle, Director of the Geraldine Connor Foundation established in 2012 to continue the legacy of the theatre director and educationalist. "It's an ongoing theme. I don't think we've stopped thinking about it now. It hasn't been fixed."
Geraldine Connor was born in London, and raised in Trinidad and Tobago by her grandparents, maintaining a strong bond with the country throughout her life.
Her father was the actor and writer Edric Connor, a noted curator of Caribbean folk music. Her mother, Pearl, was a theatrical agent, the first to champion black and other ethnic minority actors, writers and film-makers in Britain.
An actor and singer, Geraldine (Geri to her friends) performed with Bob Marley and Tom Jones, but made her reputation as a theatre director and educator.
She conceived Carnival Messiah, her bravura fusion of Handel's choral masterpiece and Caribbean carnival style, while teaching at Bretton Hall, near Wakefield.
Capitalising on her pioneering work with the Brent Black Music Cooperative in London, she described the epic show as 'the pinnacle of (her) creative and artistic career.'
The engine of the work was to nurture raw talent.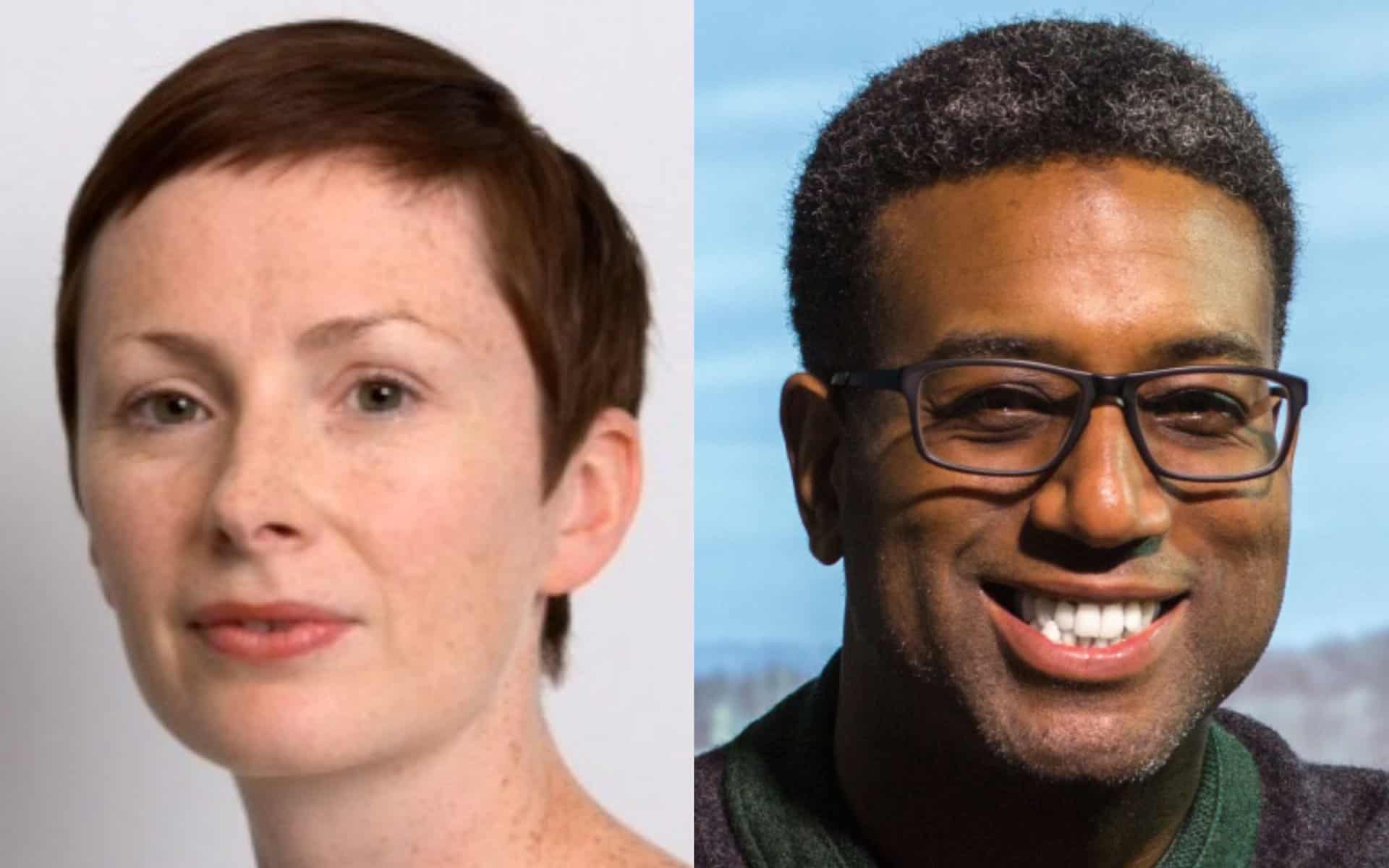 "One of the most important things is this ability that, not only Geraldine had, but also her parents Edric and Pearl, to open doors for people," Selina says. "In terms of legacy, that is the most important thing for the Foundation, engaging young people from the community and making sure (they) go onto professional work."
Ashley Karrell is something of a posterboy for Geraldine's championing of young, untried talent. The director of the film and documentary of  Carnival Messiah, which was screened at the Leeds International Film Festival in November, first encountered Geraldine on work-experience in 2002.
"Geraldine was such an amazing woman," he recalls today. "She had brought over a director (from Trinidad) to make a film of the performance, but she was unhappy with the edit."
She handed the task to Ashley. It was a baptism of fire: "It wasn't directed, all the camera moves were figured out. I mixed together five performances with three cameras per performance," he says.
Discovering that Geraldine knew his parents from working in Brent, it proved to be the beginning of a close collaborative friendship.
In 2003, they travelled together to Trinidad. At her insistence, Ashley became de facto curator of the burgeoning Carnival Messiah archive which eventually led to the director compiling a shoot of 2007's ground-breaking performance of the show at Harewood House, near Leeds.  
It was a mammoth undertaking. Ashley watched the show multiple times from each different camera's angle, listing shots and creating a framework for his camera crew. His main concern was to provide a sense of scale.
With over 400 hours of filmed footage, it is testament to the thoroughness of his organisation that Ashley had a cut of the film readied as early as 2008.  
"It was figured out in such a way that each detail was captured. It was never about the film and whether it was going to be finished. It was always about the sound," he says referring to the formidable 124 track recording culled from four separate performances. "That was always the beast."
Premiered in October at the West Yorkshire Playhouse, for the LIFF screening, Ashley and his team at Panoptical, added a specially commissioned prologue of reminiscences from those who worked with Geraldine and rare interview footage with the woman herself.
"I love the idea of bolting on the documentary at the start of it," he says. "It's unusual to get the secret of why it's important before seeing the show."
"It was a crowning moment, a celebration of what Geraldine Connor was all about. She made such an impact and died at 59. We could have had another fifteen years of her."
In the wake of last year's Carnival Messiah celebration, the Foundation is looking ahead to new challenges. Mindful of the significant cultural contributions made by Geraldine's parents, Edric and Pearl, a live event to mark the 70th anniversary of Windrush in June is planned, performed by young people from across Leeds.
The S.S. Windrush brought the first wave of Caribbean migrants to Britain in 1948, resulting in an estimated 172,000 West Indian born people living in the UK by 1961.
The mix of cultures in the Caribbean and West Indies is a rich and diverse one, McGonagle says. "It's a way of life for people living there. It's an accepted thing. And then they come to the UK and it's a struggle with their identity and their place in the world."
Work on the project has produced some startling findings. "Young people don't really have a view on immigration, or any understanding of where those issues have come from. They have no notion of their own history."
For Selina, the spine of the Foundation's work is to keep talking about it. "Every project we do, I like to think there is an education element. It could be with younger or older people, as long as there is some engagement."
"I'm really conscious that we talk about diversity and then put ourselves in little groups," she says. "Diversity is when you bring anybody and everybody together. I don't want to be seen as just an Afro-Caribbean organisation and that's the thing we do. Society needs to be open to bringing people together."
The challenges in doing so are various. "How we produce and consume art isn't going to be the same," Selina says. "How do we keep ourselves relevant and interesting to people so those messages can get across? It's a question of how we future proof our work – or how art future proofs itself."
It is quite clear from Selina's conversation that she feels the major institutions have failed to keep up: "I'm fascinated by virtual reality and how can we use that technology to engage people in a different way."
Carnival Messiah will always continue to resonate in some form though, she says. "That's Geraldine's legacy. That was the major work. We've only just begun to scratch the surface of its impact. Ashley has made a great start with the fifteen minutes he was allowed to tell people's stories, but there's more to be said about what a door-opening opportunity it was."
Ashley's thoughts on the matter are tempered by a sense of absence. "The toughest thing to admit is there is no one else in this world like Geraldine. That is the biggest tragedy of the whole saga. There are a lot of disciples of Geraldine – including myself – who have aspects they bring into it, (but) as a piece of work there is a reimagining to be played out."
In the meantime, the intention is to ensure the film of Carnival Messiah is seen by as many audiences as possible. There is talk of film festivals at home and around the world, including Trinidad.
"(It will be) a testament to the life of Geraldine," says Ashley, "but also a testament to the people who were involved."
To find out more about the Geraldine Connor Foundation, including how to get involved, click  here.