The night kicked off with Gentle Ihor's Devotion. I saw Gentle Ihor's Devotion in the 1980s with a fuller line up and they were good then. Always with an eye for the visual side of things I heard he even stripped off all his clothes at one gig. I wondered, would he repeat this rock naturism at the Brudenell in 2022?
Ihor opened with Battle Song, driving drums and a dynamic guitar riff smashed through the venue's night air to set the evening in motion.
The audience were invited to strip off during this his legacy track, 'Naked'. At the time I wondered would this be the cue for Ihor to disrobe? Thankfully fully attired Ihor motored on with 'Whole Lotta Voodoo' which saw him clutching a cartoonish voodoo doll which, again thankfully did not resemble anyone in the audience. Had he stuck pins in it perhaps someone somewhere would have been in mortal danger.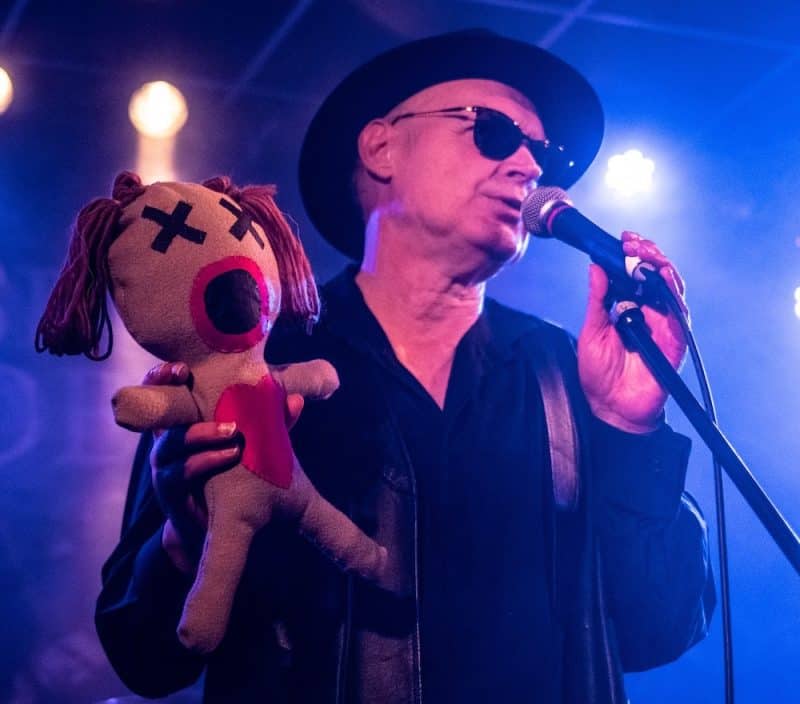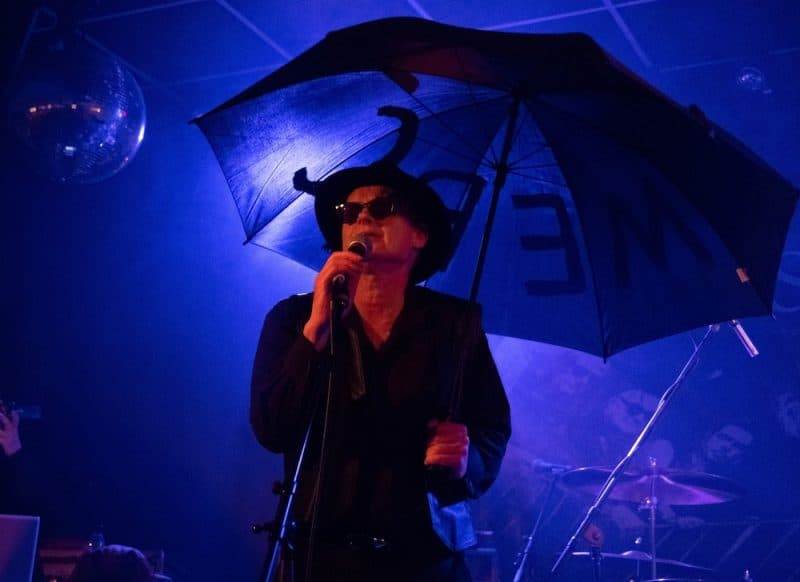 The pace of the set was good picking up rhythmically to climax with 'Go With Him' a song about possessive thoughts and jealousy.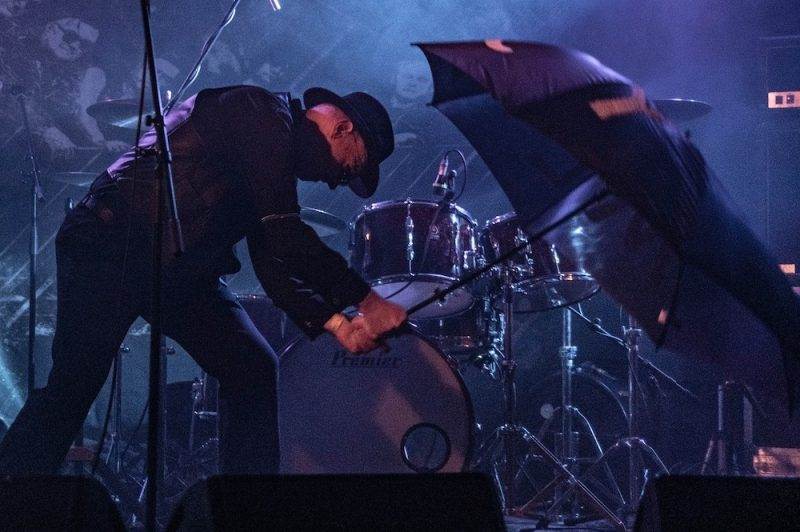 I had a look and Gentle Ihor has a Bandcamp site chock full of treats for you to digest at your leisure, so tuck in.
Next up Spear of Destiny! What can I say, they were marvellous. Unbelievably this was the first time I had seen them live. When I was younger there was a small alternative club in Wakefield which played them all the time, along with a lot of goth stuff. I have to admit I did not pay them the attention they deserved at the time, silly me – I missed out, they are great.
I have to say that on hearing Liberator I stood back a few steps remembering the barging dance of old. I fully expected charging bodies to knock me off my feet, as they would have done years before. Luckily age had softened the kinetic madness of yesterday and I was safe. Along with the older tunes Spear of Destiny played some equally good new songs. Kirk is a tremendous singer and the band were super tight, especially loved the sax playing.
What a great night.
Photos: Lloyd Spencer