Bradford photographer SHY BURHAN is staging an exhibition featuring portraits of sitters who all share a key birthday. FORTY opens soon at the HOLDING SPACE cafe and gallery in Saltaire. She spoke to RICHARD HORSMAN about capturing her subjects as they reach a crucial midpoint in life.
"So what do you see in this one?"
This isn't the way interviews normally go. I'm supposed to ask the questions. I'm in Shy Burhan's home studio in Shipley, which doubles its function as a kitchen. I'm wedged next to a photo lamp, and I'm being quizzed intently about images spread out like a feast on a well-used dining table.
"I see an asian woman, in an hijab. She's holding a bow and arrow"
"Good. What else? What else is she wearing?"
"A white coat .. and a tee shirt that says 'I killed cancer'"
"Look closer. It's a doctor's white coat. And it doesn't say 'I beat cancer', I had the tee shirt made specially on the morning of the shoot, it says 'I killed cancer' because …?"
"She's Diana. Diana the huntress. She's killed cancer professionally … and personally … like a goddess  …"
"That's right. Now this one …"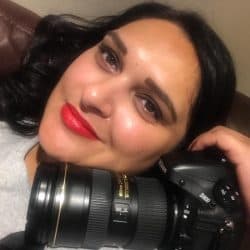 Shy Burhan is passionate about her work, and the details that emerge with close scrutiny of every image. She embarked on a career as a photographer "having taken a 75% pay cut" from a career in finance.
After running a successful wedding and portrait studio she decided to focus on more personal assignments, first as a documentary photographer shooting Armley's Real Junk Food Project and associated PAYF waste food initiatives across Britain.
Now, having reached the milestone birthday, she's working on what she's dubbed "Shychetypes"; portraits conceived from the answers each subject gives to forty questions in a recorded pre-shoot interview.
The compositions draw heavily on imagery from Jung's archetypes, with a strong influence from mythology.
This Shychetype features Chris and Lucy Hall as they are now, at the age of forty in 2018. Their words (below) helped Shy conceive the image: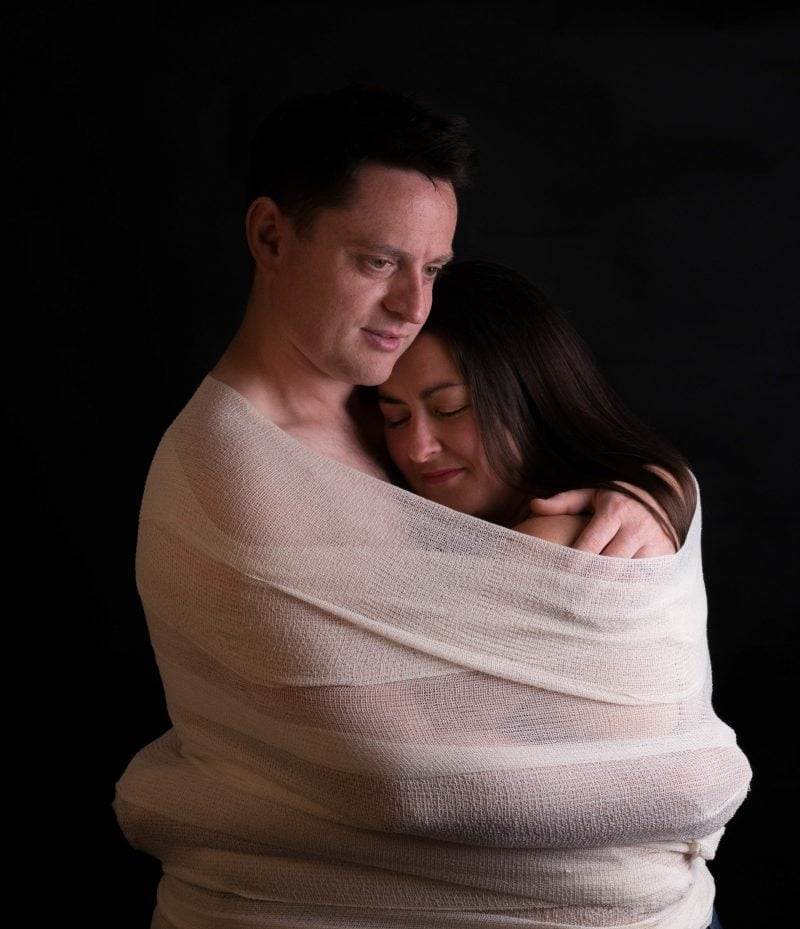 Chris:
"About two and a half years ago, I started suffering mental health problems. Having to admit that I couldn't cope and having to ask for help from friends, families, work… was definitely hard. And it has completely changed mine and our lives."

Lucy:
"For better for worse, in sickness and in health, for richer for poorer,' that means something, you have to keep communicating, and you have to keep supporting each other even when everything changes around you. Love is sticking together, no matter what life throws at you…
The first 20 portraits in the series go on show on Friday September 7th at The Holding Space gallery and cafe in Saltaire.
The rest are due to go on show next February, and the project may then develop to include other subjects caught in the middle years between most photographers' preferred types of 'young and beautiful' and 'old and interesting'.
PODCAST: Shy told me more about the evolution of the 'Forty' project:
There's still chance to participate  – Shy's looking for people, especially men and those from less typical backgrounds, who were born between 1st September 1977 and 31st December 1978.
She's particularly keen to hear from anyone with an East Asian, Chinese or Japanese heritage, and from any transgender individuals who meet the birthday criteria.
Subjects commit to an hour long interview ahead of a relaxed photography shoot, and all those who take part are offered a 10×8 mounted and signed copy of the finished portrait.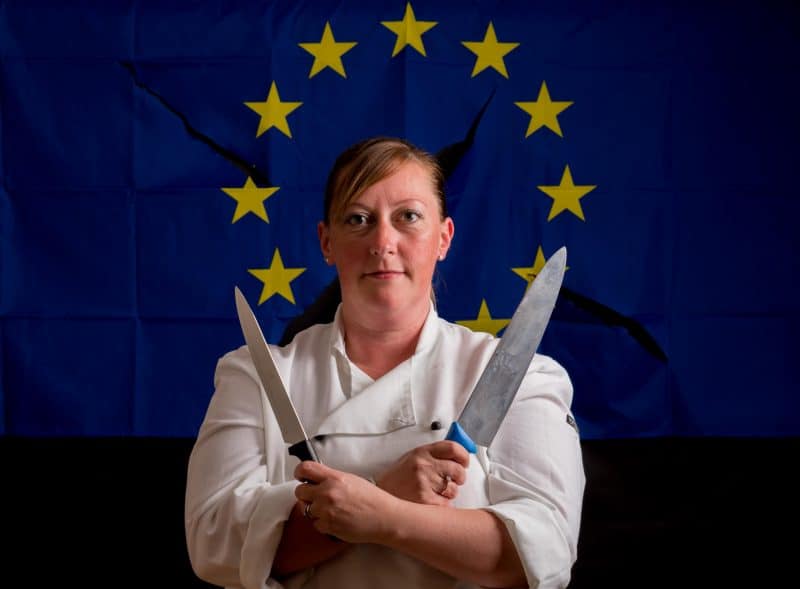 If you're interested in being a model for FORTY, and you meet the birthday criteria, please email Shy Burhan directly or call 07960 723400.

The preview of FORTY takes place at the HOLDING SPACE cafe and gallery in Saltaire on Friday September 7th from 7.30 – 9.30, and the show runs throughout the autumn.
All photography by the artist