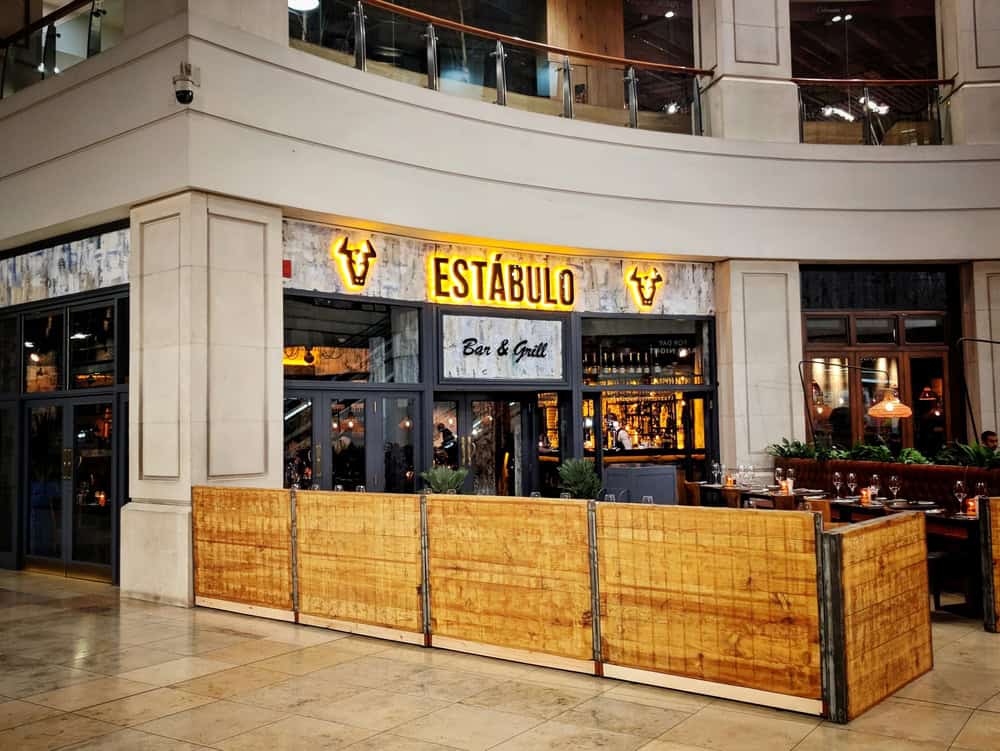 Annika Jones went to Opening night at Estabulo, The Light, Leeds.
For over a year there has been a glaringly vacant lot on the ground floor of The Light shopping centre, filled occasionally by the odd pop-up event. Now it finally has a permanent resident in the form of Estabulo, a Brazilian themed northern chain. Already successful in Wakefield and elsewhere in Leeds, the premises in The Light will be their fourth branch and arguably most high-profile location.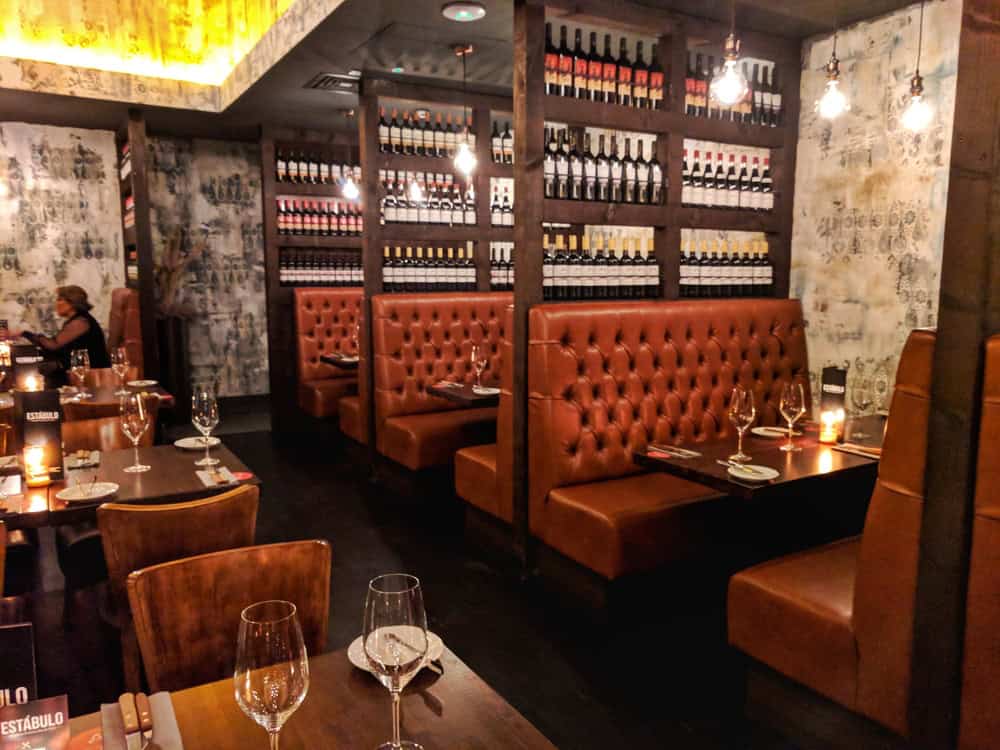 The interior is the kind that looks great from a distance and you fully expect to look cheap up close, only this time it doesn't. The walls have a mix of textured finishes and distressed anaglypta wallpaper. The fixtures are solid wood, the seats are leather. The glassware is heavy and the napkins are cloth. I catch people who have come straight from work casting hasty glances around the room, checking to see if they're underdressed. I join them.
'Honouring the Brazilian Gaucho's traditional method of cooking' is Estabulo's remit. Meat is flame-cooked on spits, which are then ceremoniously brought from table to table. The rest of your meal is collected from the salad bar. It is essentially an upscale buffet, leaving the quality of the decor almost at odds with the concept.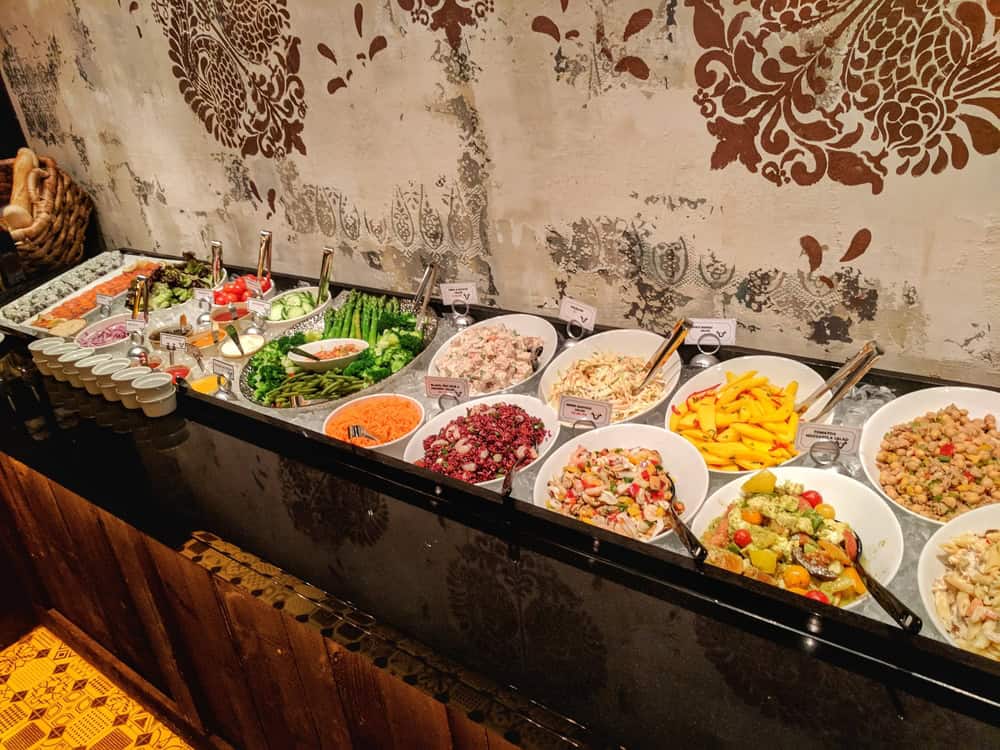 I head to the salad bar. Now, I understand that keeping every little element of a buffet 'on message' is difficult, but this was something else. Cheese, salami, olives; great. Then I spot the crisps and start wondering if I've stumbled into a children's party. And while I appreciate the sincere attempt to cater for all tastes, sushi has no place in a Brazilian restaurant.
There are limited side dishes on offer. These comprise of rice, potatoes, some sort of bean stew, and mushrooms in cream. As much as I love steak, I am equally passionate about sauces. Put a decent veloute on a shoe and I'll probably give it a good go. This was not a sauce, this was what it said on the tin; mushrooms in cream. In fact there was nary a sauce to be found that night, unless you count the hot sauce I mistakenly put on my lettuce believing it was salad dressing in the dim lighting.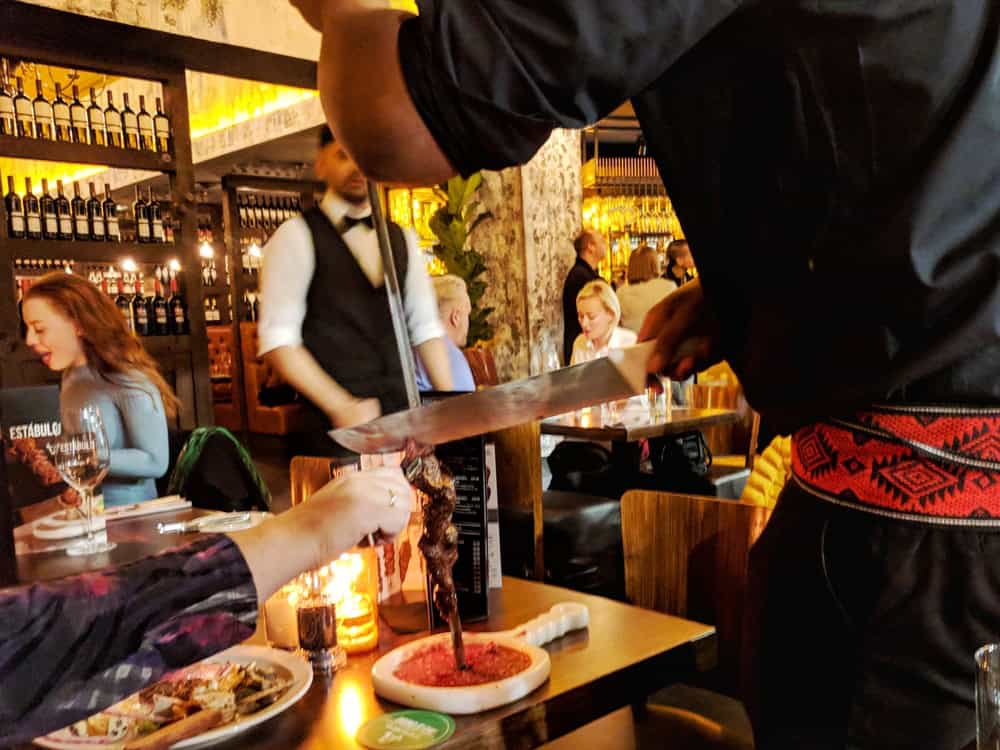 The star of the show here is meat. Thirteen kinds of meat. All cut at your table by waiters who must have incredibly strong arms to carry around joints the size of small children all evening. There is no denying this is where Estabulo excels. I made a point of trying a little of everything on offer and the quality and cooking of each meat was nothing short of fantastic. The lamb in particular is worth keeping an eye out for.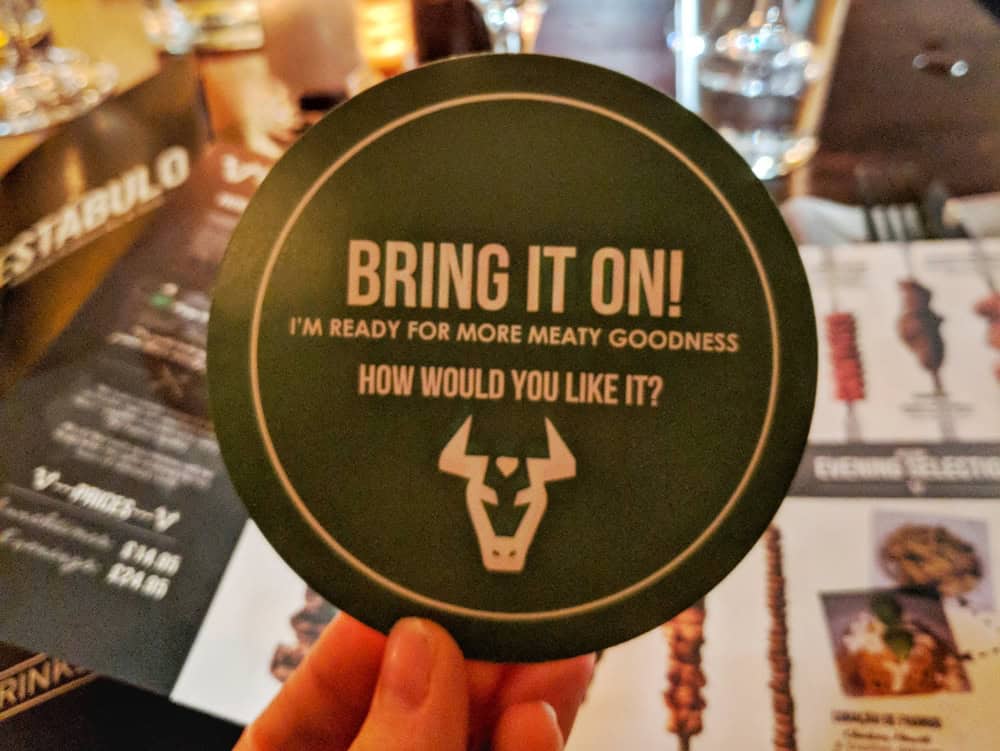 There is a system in place with a double-sided disc, which allows you to indicate if you would like to be offered more food or not. A worthwhile idea if you wish to carry out a conversation without constant (and delicious) interruptions.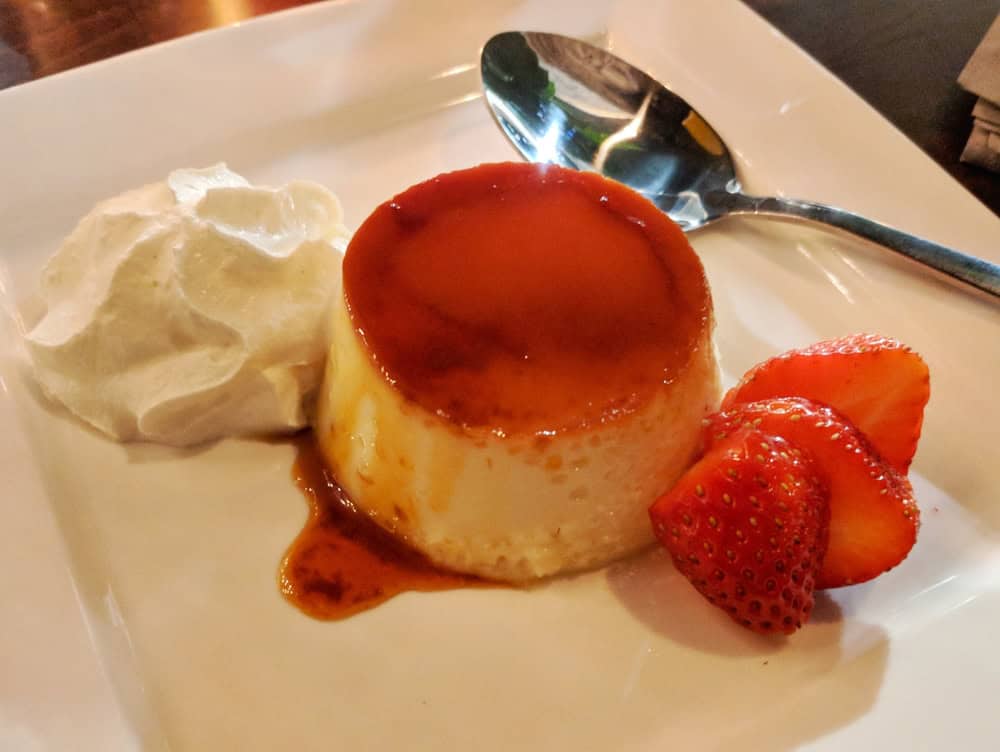 We sampled the desserts, a Brazilian flan and a cheesecake. No complaints whatsoever, but they're the type of desserts you expect from a restaurant that's all about meat. Both were straight from the fridge with a little garnish added.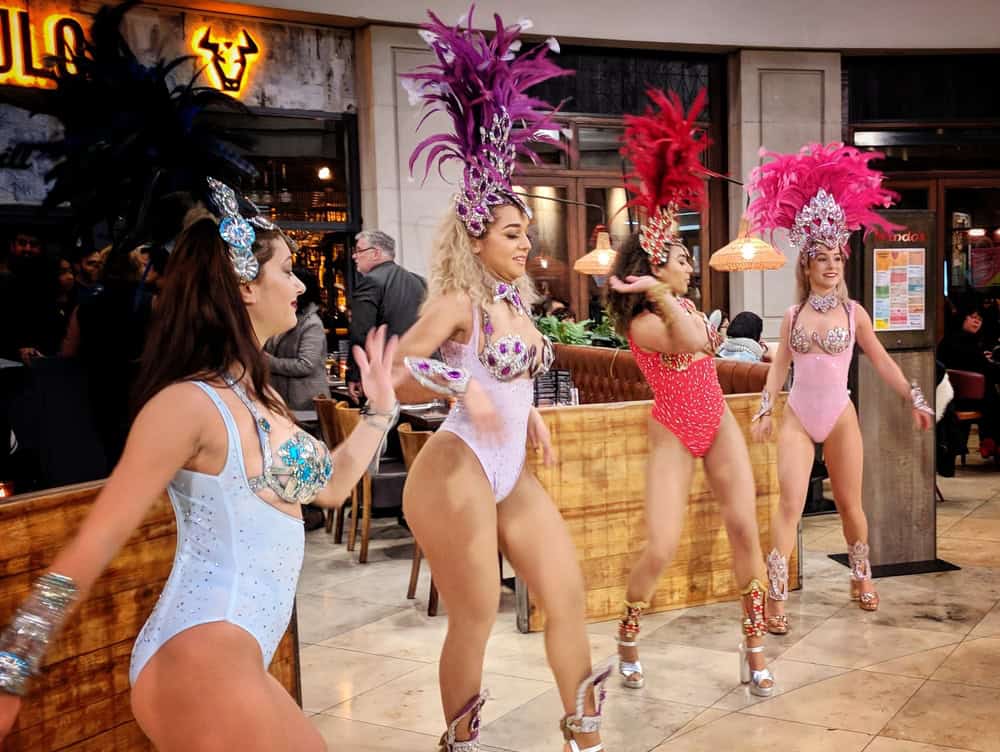 Priced at £15 at lunchtimes and £25 during the evening per person, Estabulo is well suited to the diner looking to go a little more upmarket, but not too formal. If you like your food French and your service Russian, you'll find the mixture of buffet and table service quite jarring.
What struck me was that the atmosphere was of the type of restaurant you avoid standing up too much in. It's dark, so dark I found myself squinting at the signs on the toilet doors, trying to work out which was which. The tables are formally set and close together, so when I almost knocked over a glass standing up I splashed the gentlemen at the table next to us. That said, I have no doubt that the restaurant will do well with those who aren't opposed to a little theater with their dinner.