Scalarama Leeds is the film festival with a difference. ANNA CALE shares in the joys to be found in Doing It Yourself…
The annual Scalarama film festival launched its 2018 programme with a special screening of Guy Maddin's unusual documentary My Winnipeg in the glorious surroundings of Left Bank Leeds.
Taking place throughout September, Scalarama is a film festival with a difference. An annual celebration of DIY cinema, it aims to 'unite all those with a passion for film, champion communal film watching, and empower people to screen the films they want to see in their communities.'
The evening started with a special screening of Michael Baig Clifford's 1990 short documentary on London's Scala, the legendary repertory cinema which closed in 1993 and inspired the national Scalarama movement. The Scala programmed films 'outside the straitjacket of normal cinema' and championed diversity and eclecticism, making room for all. You can really feel the spirit of Scalarama in that ethos.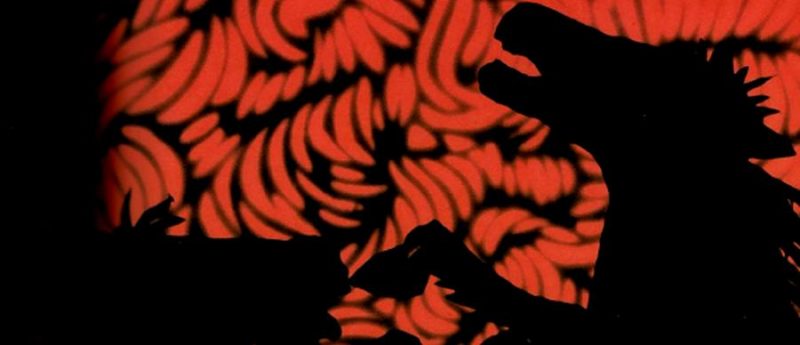 The choice of Maddin's My Winnipeg as the programme launch film was an inspired one. Introduced as wild, weird, wonderful and woozy, this docu-fantasia is a heartfelt homage and critique of his home town. It features a mix of archive footage and re-staged scenes from his life and presents the Canadian town as warm, enchanting and surreal. Maddin has an extensive back catalogue of features, shorts and installations and discovering alternative, challenging or surprising cinematic voices in this way perfectly sums up the beauty of Scalarama for me.
A multidisciplinary arts building based in a stunning Grade II listed former church building, Left Bank Leeds was the perfect venue to launch the festival. Scalarama makes a point of showcasing the eclectic film and arts community our area has produced. This year's programme boasts 35 film screenings and events in 17 venues across Leeds and beyond, from Headingley to Hebden Bridge and Halifax, taking in the atmosphere of slightly left-field settings such as Jumbo Records and Chapel FM, and community hubs in Woodhouse and Gipton.
The festival truly kicks off in style on Saturday 1st September at Brudenell Social Club with the opening night party, an Elvis in '68 Comeback Special featuring live music and The King on screen. Other highlights this year include a women's animation workshop, a Secret Cinema Scalarama Special, a Masquerade Macmillan Ball at the Queen's Hotel and an open MIC night at Chapel FM. And films, lots of lovely films. Films you have always wanted to see, ones you've never even heard of and some that might change your life. Details of the full festival programme can be found here:

The month-long festival showcases the best in independent film exhibition and community cinema. This is a group of people who love films and see the value that they bring to people's lives, getting together to make things happen in their communities. It comes from the heart. Go along to a screening and immerse yourself in the joy of it all.
The Scalarama Leeds Film Festival runs from 1st to 30th September. Full details can be found on the website or follow them on Twitter.
More from Anna Cale on theCV