Ore Oduba – The Grease Teen Angel born to sing and dance. Photo: Snooty Fox.
As he makes his stage debut as Teen Angel in Grease at the Leeds Grand Theatre, ORE ODUBA talks to ANNA CALE about waiting for the right opportunity to shine.
When I chat to Ore Oduba about taking on the role of Teen Angel in Grease, I can still hear the excitement and surprise in his voice, "It came out of left field to be honest!"
After winning Strictly Come Dancing in 2016, the television and radio presenter has been keen to take to the stage again, "It's been two and a half years of trying to find the right show to take my first steps on to the stage. Since the Strictly moment happened, I didn't want to let it die, so I've been working away."
Oduba admits that landing the part of Teen Angel, which he'll alternate with Peter Andre, was a bit of a curve ball, "I'm quite reserved, whatever happens I never get too excited about it because in this business you can get too overexcited and then it drops out of your grasp."
He's delighted to be part of such an iconic show, "What's so amazing about Grease is that before you've even stepped onto the stage, everybody who comes into that amazing theatre in Leeds is looking to have a good time. It comes with so much affection."
The affection for the show, the audience familiarity with the songs, and a talented set of people performing, is just the encouragement Oduba needs to feel this is the right role for him, "Everybody is on your side before you've even begun, and I think for me making my debut I couldn't think of anything better."
Oduba has appeared in Leeds before as part of the Strictly tour at the Leeds Arena, "I've been lucky enough to experience what it's like for an audience to be cheering and rooting for you before you've stepped out, and it's a really special feeling. We just want to reciprocate that and make sure everybody who comes goes away singing for the next seven days."
I ask him if singing and dancing was always going to be part of his plan post Strictly, "What I did know was I didn't want this happiness to end. I remember saying, I really want this performing to be part of my profession, but I really didn't know how that was going to manifest itself and for the next 12 months I was kind of searching for what that would be."
Oduba worked solidly during that time, he continued dancing and also worked with a vocal coach, "I hope to surprise a few people. I've always sung, mostly as a school kid. Up until I left school at 18 I did a lot of theatre, I did a lot of singing. These days it's been a bit limited to the bathroom."
For Oduba it was very important to bring those skills up to scratch and to respect the trade, "With theatre performers, they're the athletes of the industry really. Everybody knows it's eight shows a week, but really the physicality that they put themselves through on that stage, you can't underestimate it."
But that brings an added bit of pressure, "You don't want to let the side down, you know, and as Teen Angel singing Beauty School Drop Out, it's one of the most iconic numbers. I hope it'll be a lovely moment within the show. This has been the goal and I'm really lucky to be able to be living it."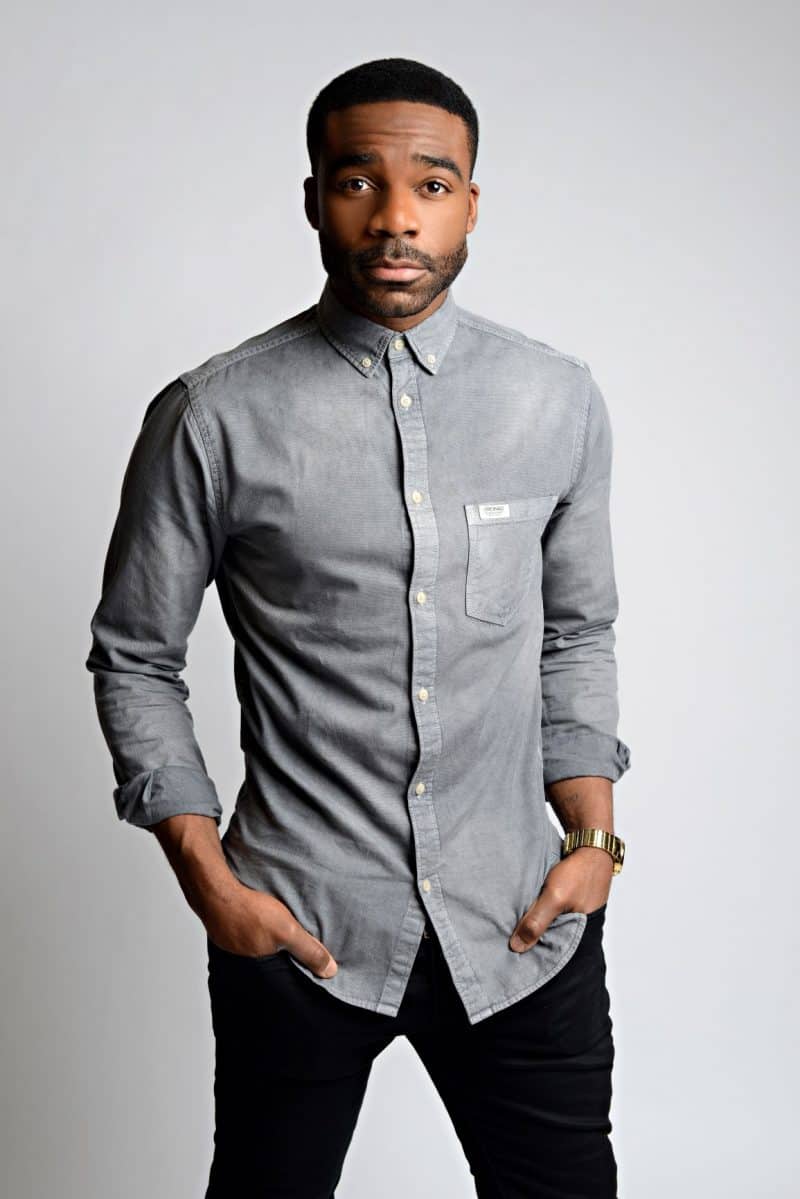 After working as a TV presenter, first in children's programmes and then in live broadcast roles including fronting BBC Sport output, Oduba admits that he's had a rather eclectic career so far. But it's a brave thing to resist being put in one box, "I am a showbiz nomad! I always knew that my career would take different forms, but it's not often that you push it enough to take it up."
Oduba continues, "I love Strictly Come Dancing, I will have that tune playing at my funeral, I love the show that much. But it's very easy to have that and to then leave it there."
"You only regret the things that you didn't do, and I think when that show happened it was about embracing opportunities really and trying to write my own story. Because the doors open up, and I quite quickly knew that I've got to grab it now. If I don't grab it then I'll only regret it further down the line."
One of the added bonuses of appearing in this production of Grease is the opportunity to tour with the show and visit different cities, "I think for someone like myself who's been starting on this path, to have the opportunity to meet the audiences and go and really connect regionally around the country is really important."
After his run in Grease, Oduba plans to continue singing and dancing. He recently announced his next appearance will be in a new production of the Kander and Ebb musical Curtains, alongside Jason Manford and Carley Stenson, "I can't wait. I've started this and I'm going with it because I love it."
As we finish our chat, Oduba tells me about how he's fitting in his practice sessions at every opportunity, recalling a time a day or so earlier when it was pouring it down and he'd just returned from a family trip out. His wife asked if he was really sure he wanted to go, "But back out into the storm I went, so I could sing and dance. I'm in it for the long haul alongside everything else, so this clown is going to juggle for as long as he can."
Grease runs at Leeds Grand Theatre until Saturday 20 July 2019.
Ore Oduba will play the role of Teen Angel at certain performances including Monday 24 June, Tuesday 25 June, and from Saturday 29 June to Tuesday 16 July.
More details can be found on the Leeds Grand Theatre Website
Interview with Reece Dinsdale, actor, director and formerly of Piers Morgan's Xmas card list.