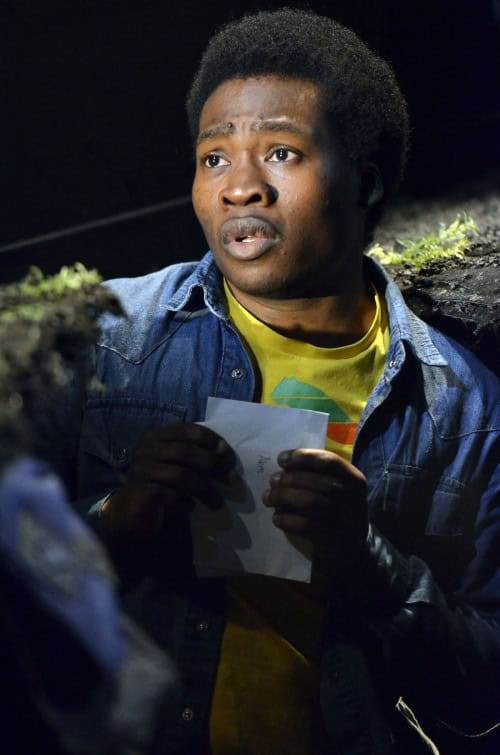 'Refugee Boy' at West Yorkshire Playhouse, reviewed by Emily Shaw @Emily_Shaw1) …
'Refugee Boy', originally a novel by Benjamin Zephaniah, has just opened at West Yorkshire Playhouse as a brilliant adaptation by Lemn Sissay, and I had the chance to see it last night, the 14th of March.
The play follows teenage refugee Alem, who after being left in England by his parents in order to escape the violent war back home, is forced to forge friendships, learn bizarre new words and try to find hope. In the recent 'In Conversation', session between Sissay and Zephaniah, Zephaniah said that he trusted other people to adapt his play, and luckily for us he did, or we would not have the rendition of the book.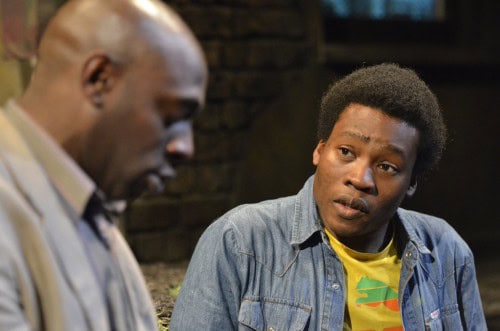 The small cast of six play all of the main characters. The actors are all talented, and amazing at switching between roles. With such a small cast to play all of the characters, it would have been easy for the story to become confusing, yet although 'Refugee Boy' is quite a complex play, it's easily comprehensible, and as an audience member I felt enthralled, and could not look away.
The set of the play is a genius idea, which allowed many different locations to be set on one stage. Stacks of suitcases form stairs, chairs and platforms, fitting in perfectly with the play's common theme of 'home'. Alem has never really had a sense of home, having moved between countries in Africa, and now between houses in London. The set brilliantly compliments this element to the story, and meant that the whole play flowed freely, with no set changes or intermission. Even simple things such as lighting and music allowed the scene to completely change. The lighting and projection onto the set would change along with the music, to show whether the scene took place in Ethiopia, different parts of London or even a courtroom. Again, all of this was seamless and allowed the play to have fluid transitions.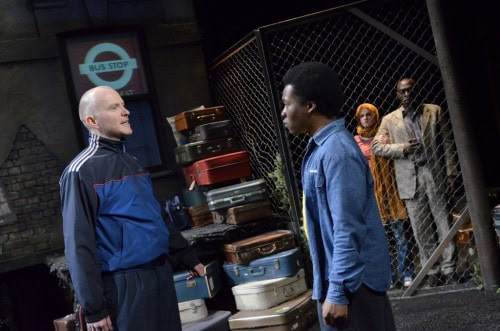 'Refugee Boy' is both heart-warming and heart-breaking in equal measures. It is a tale of friendship, home and war. There are times when I laughed, and others when I felt like I could cry, the sign of a brilliant play.
The play is adapted from a young adult's book, which means there are some aspects such as occasional swearing and violence that may scare younger children, but on the flip side the play is also a great way to introduce sensitive subjects such as war to younger people, in a way which is entertaining also.
Leeds is an amazingly diverse city, which is something we should all embrace. 'Refugee Boy' celebrates this diversity, and given recent news stories, could not be more relevant. The play is a must see, in my eyes, and I hope that it gains the audiences that it deserves. It is a beautiful play, which combines Zephaniah's extraordinary work with skilled acting and staging to give a powerful message.
'Refugee Boy' runs until the 30th March at West Yorkshire Playhouse. Find out more and but get your tickets here.