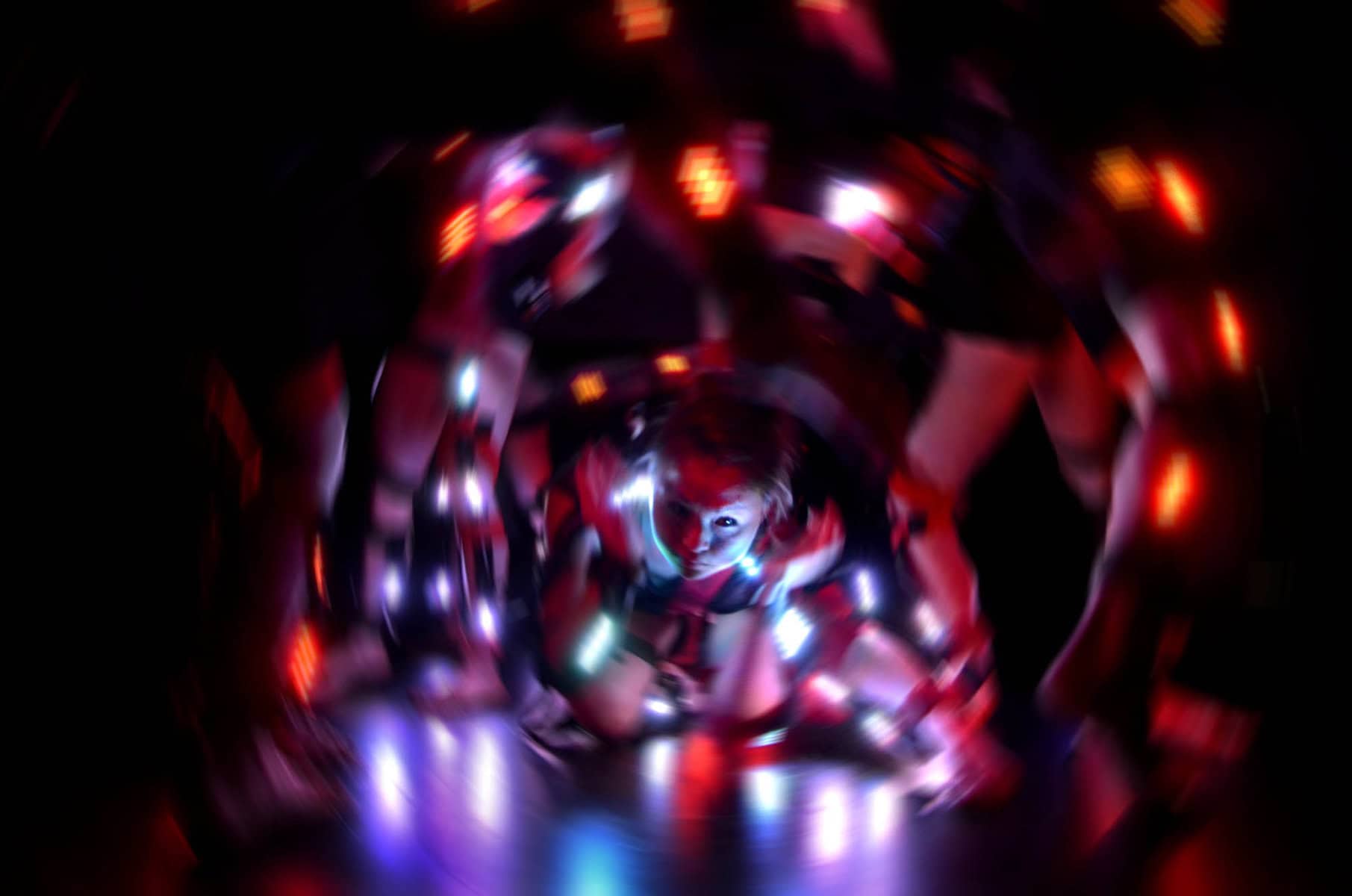 Vanessa Vince-Pang, Dancer with Phoenix Dance Theatre, on rehearsing for Ghost Peloton …
It has been exciting times here at Phoenix! As we begin to create material for our eagerly anticipated Ghost Peloton, one of the headlining events for the Yorkshire Festival 2014 as we build up to the Grand Depart of the Tour de France.
Our first rehearsal saw us climb into rather strange looking high-tech gear, which of course was NVA's cleverly put together bespoke LED light suits! Illuminated by lights running down every limb from head to toe, all set with a battery pack strapped to the back of our enthusiastic bodies, Sharon, our artistic director, found herself with some magical glowing dancers!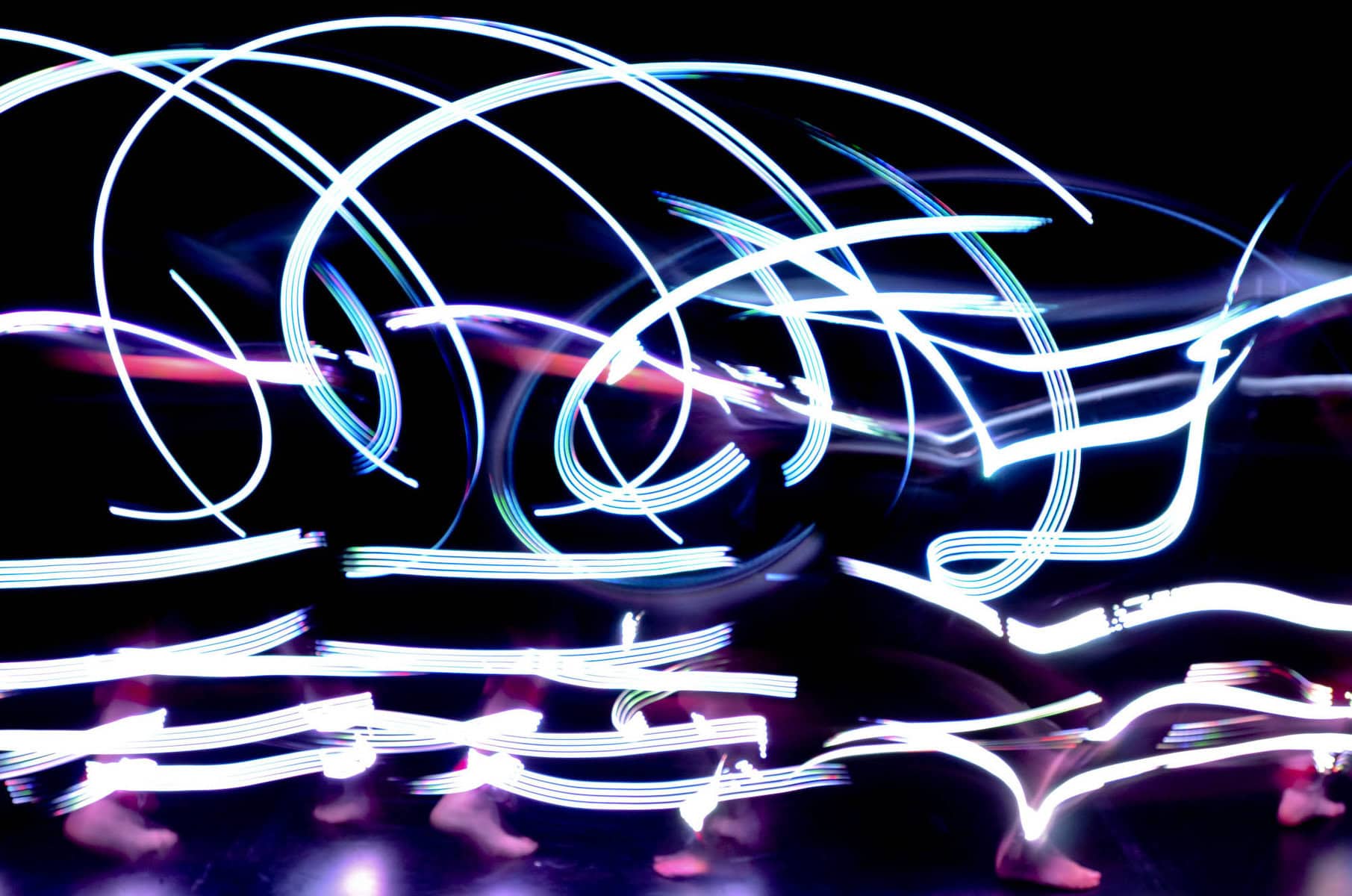 We began familiarising ourselves with this new gear, seeing what it felt like to dance with and exploring its range of abilities, including what challenges it produced. Our light suits actually allowed us to move with ease, which surprised me after seeing how many LED lights were dotted around our limbs. The only area which we had to avoid was rolling onto our backs, as our battery packs were hidden there. We continued to indulge, dancing through improvisation and finding movement, which was all being filmed and captured in front of a camera: as we will not only be producing live performances but also a new film! We watched it back in slow motion and in awe I saw these continuing streams of light painted gracefully across a camera screen, even at this small size it performed its wonder. It really was very beautiful.
What I haven't yet told you, was that we were also joined by a rather dashing and skilled BMX biker. He too had LED lights attached to his bike. We both continued discovering and learning what movements best suited the lights, working with partnering and playing with the depth of the studio. For us as dancers we had to be aware of never stopping the flow of the light: we learned that circular motion and movement sustained this more successfully.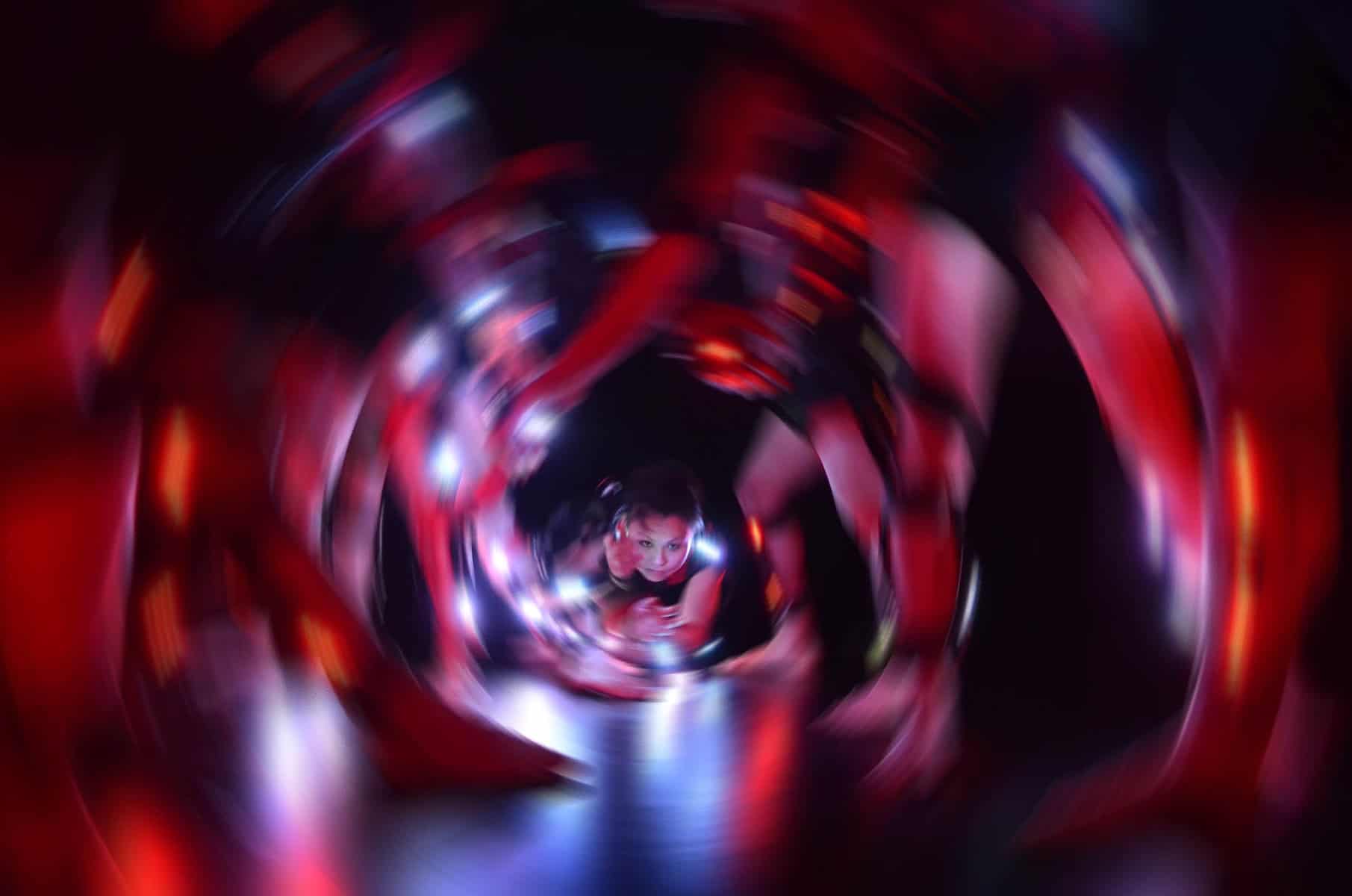 I started to get comfortable and friendly with my now very sweaty light suit, when Sharon (forever wanting more) handed me two silver sticks each with three LED lights. Yes, more lights were added to the mix! So again I began to play with this extension of light when I thought "what about my skin"? I shone the lights on my (rather sun deprived) skin and found it created a larger surface area for the light to bounce off. It visually took it to another level.
For the rest of the week we started to set our movement using chains, loops and tails of group motion. It is really beginning to take shape, and already looking very good. In our next rehearsal we will be including aerial ropes, which Is very exciting and something for us both to look forward to as we take these streams and circles of light into the air. I think it's going to be quite the 'visual feast!'