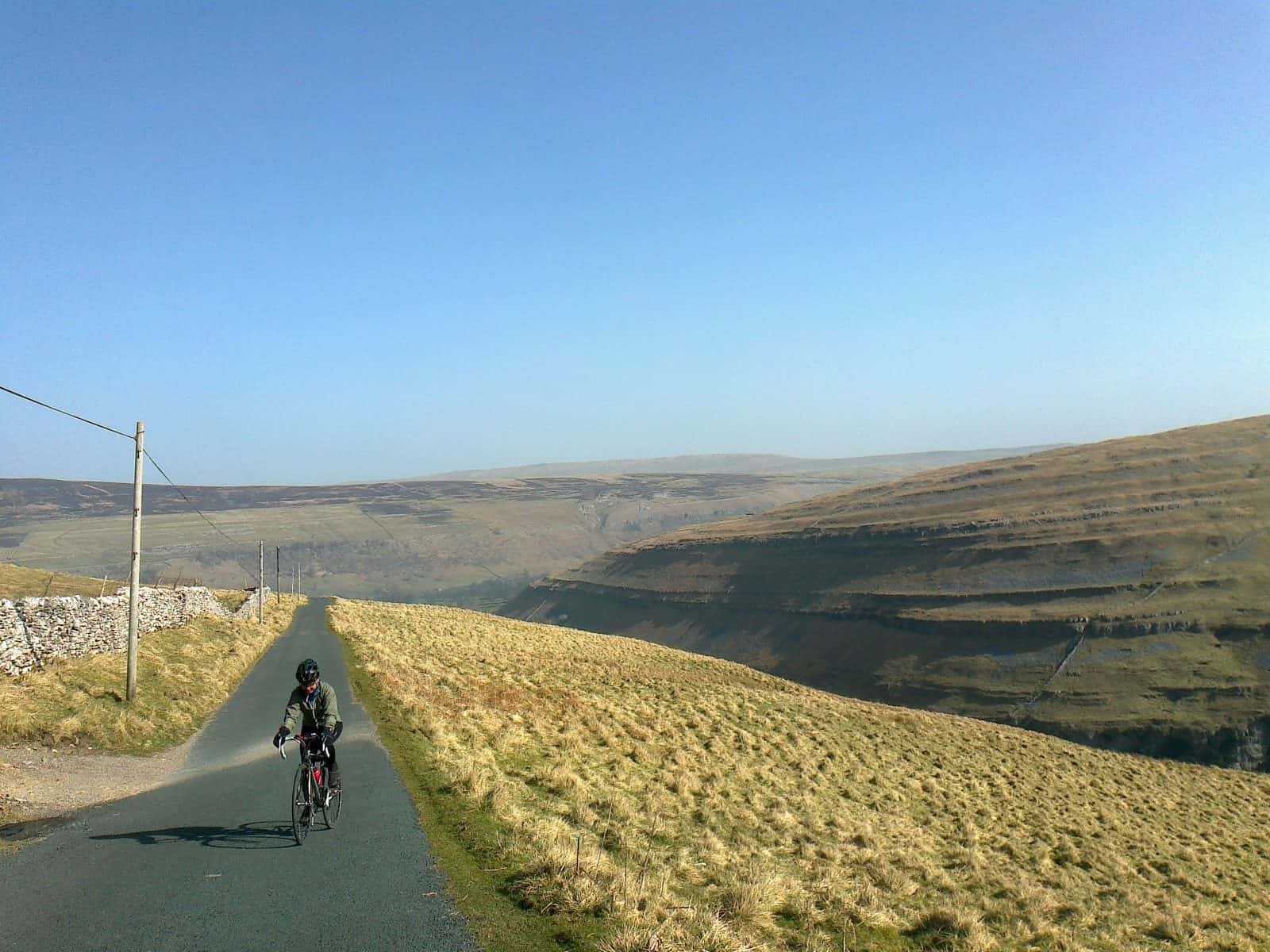 Shyla Lee, Independent Film Producer and Ghost Peloton Rider on cycling, suffragettes and being the only Asian woman in the event …
I was born in India and brought up in Singapore and Brunei till I was 15, after which I lived in India for 16 years, before moving to Britain/Yorkshire/Keighley. I think I'm quite lucky as my parents taught me to appreciate the good in any culture, and that what was more important than any specific religion or culture was human values.
A few years back I made a short film called The Bedlamites about fell running in the dark, so I was inevitably drawn to apply to join a Ghost Peloton of illuminated cyclists. I was very nervous at the audition as I didn't know if my bike handling skills would be up to the challenge. I was overjoyed when I was selected.
I came late to cycling. Being a runner I'd never found the motivation to ride a bike. However I was forced to pick up my bike in 2013 due to repetitive injuries from running. As a novice on the road and new to drop handles I joined The Ilkley Cycling Club to develop some confidence. I fully expected to be the odd one out. I don't know how many middle aged British Asian women rock up at a cycling club with no idea what they're doing … but everyone was really friendly and welcoming.
On my first group ride I found it difficult to brake on steep descents and the experience was incredibly frightening, but I wanted to get better. I wanted to go further. I wanted to explore more of the beautiful countryside on my doorstep, that I'd never seen before. I persevered and I started to get better on the descents. Soon I started going out on solo rides – it was a liberating experience, and now I'm one of the Ghost Riders!
It was difficult at the early rehearsals to get a sense of what the Ghost Peloton would look like on the night but when we first rehearsed in our light suits in the dark, we started to get a feel for it. It was a remarkable and surreal experience and I can't wait for the actual performance. I'm aware that I'm the only British Asian Woman in the Ghost Peloton and that's not something that sits comfortably with me. I've always been quite vocal and challenged suppression of women's freedom when I was in India. When I came to the UK I thought the Asian population would be freer as they didn't have restrictions like they did back in India. But I was surprised to find that in a lot of the cases the story was the same.
The bike played a key part in the suffragette movement in both the UK and the USA. The American civil rights leader, Susan B Anthony, wrote in 1896: "I think the bicycle has done more to emancipate women than any one thing in the world. I rejoice every time I see a woman ride by on a bike. It gives her a feeling of self-reliance and independence the moment she takes her seat; and away she goes, the picture of untrammelled womanhood."
I'd love to see British Asian women use the bicycle as part of their ongoing emancipation. The few things we need for good physical and mental health are a balanced diet, sunshine, a good social network and exercise. Cycling helps me to get that exercise and sunshine. It lets me get out into the fresh air and be able to see the beautiful Yorkshire countryside. And unlike India, the roads here are fantastic for cycling and there are some beautiful off-road tracks to run on.
There is so much freedom here in our country. I think people should take advantage and live to their fullest.