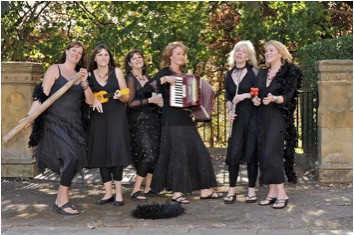 Grassington Festival is an annual two-week music, performing arts and visual arts festival that takes place in the heart of the Yorkshire Dales each year in June.
The Fringe is an opportunity for individuals, community groups, performers, artists and venues to independently programme or stage their own events in Grassington and the surrounding area as part of the Grassington Festival, which will run from Friday, the 15th of June to Saturday, 30th June 2012.
2012 will be the third year of the Grassington Festival Fringe and event organisers want it to be more open and inclusive than ever before. They hope to do this by encouraging more events and activities and bringing more artists and performers into the area, while enabling local people to be more involved the festival.
All sorts of submissions are encouraged.  These could include street parades and outdoor events, concerts, pub gigs, exhibitions, poetry readings, displays in shop windows, school events, open mornings, taster sessions of 'regular' events, guided tours, talks and walks – you name it!
Please direct all enquiries about Grassington Festival Fringe to: fringe@grassington-festival.org.uk
Links:
http://www.grassington-festival.org.uk/
http://www.twitter.com/grassingtonfest
http://www.facebook.com/GrassingtonFestival