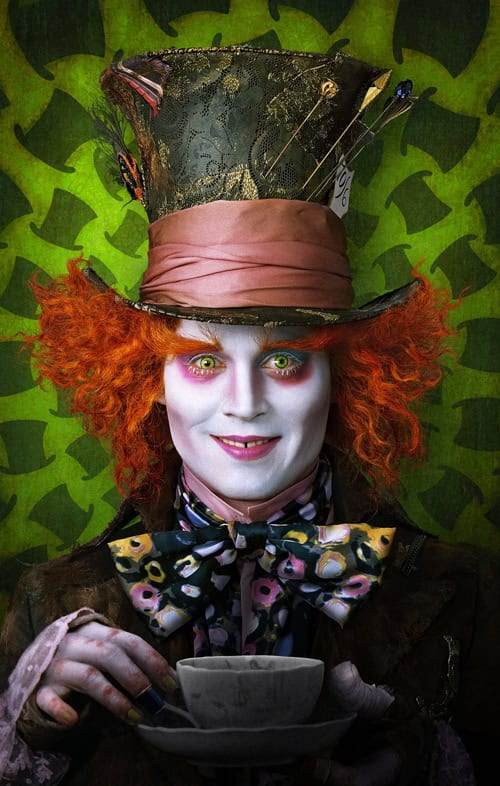 It always seems that the winter months gives rise to some particular unadventurous choices at the cinema. Admittedly, the release of Avatar meant that almost every studio couldn't be bothered to put up anything against the juggernaut that was started by James Cameron (one that can only be seemingly be stopped by Kathryn Bigelow – come on The Hurt Locker!) but anyone who had to agonise about whether they should go and see Alvin and the Chipmunks: The Squeakuel for lack of anything else will know how lacking it's been. Thankfully, everything is starting to pick-up thanks to a load of exciting new features coming your way. And as spring starts to arrive, you can begin to enjoy your popcorn again.
First up is Tim Burton's eagerly anticpated re-telling of Alice In Wonderland. Let's face it, Burton is a visual genius and even when one of his films fails to live up to expectations (Charlie and the Chocolate Factory, I'm looking at you) it's never less than interesting. Newcomer Mia Wasikowska plays 19-year-old Alice, who returns to the magical place of her childhood to find The Mad Hatter (Johnny Depp, who some of you may have heard of), a host of British actors (including Matt Lucas, Stephen Fry, Alan Rickman, Paul Whitehouse and Barbara Windsor) and Crispin Glover (Marty McFly's dad: YES!). The stills look ace and – despite some of the controversy about the film – it promises to be a visual feast if nothing else.  But if you fancy something a bit more adult, then why not look out for Shutter Island, the latest film from Martin Scorsese. It's a gripping psychological thriller in which Leonardo DiCaprio (who has seemingly become Scorsese's replacement for De Niro – who would have thought that?). Based on the famous novel, this is an old fashioned thriller that sets out to manipulate you from the get go. Relying on his encyclopaedic knowledge of filmmaking, Scorsese has utilised the talent that made his version of Cape Fear so enjoyable (and scary) to create a wonderfully atmospheric and unsettling film.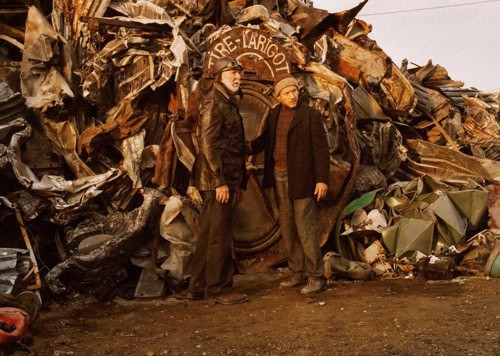 The Hyde Park Picture House brings the usual excellent programme with highlights of the month including Micmacs, the latest film from Jean-Pierre Jeunet, best known for the brilliant Amelie. Here he allows real and fantasy worlds to clash, as two people whose lives have been scarred by weapons attempt to bring down the might of arms dealers. As always, there's a lot to look at here but there's also some poignant drama amongst laughs and some really excellent set-pieces. As stylish is Girl with The Dragon Tattoo, a favourite at last year's Leeds International Film Festival. Based on a famous Swedish novel, it's an exciting and engrossing affair that refuses to let up. Finally, look out for a special screening and Q&A for upcoming film 1234, which sees a British band set out to conquer the British Indie Music scene. Fresh and exciting, the film is part of new touring programme entitled New British Cinema Quarterly, which will see Soda Pictures bring a number of new films to places such as the Hyde Park Picture House over the coming year. As always, we urge you to support both your local indie cinema and new British cinema by going to see the film and having a fantastic time.
The National Media Museum is going to be busy over March thanks to the forthcoming  Bradford International Film Festival. There'll be more about that here on Culture Vulture in the next few days, but needless to say you should be extremely excited.  But as you wait in anticipation, get yourself along to the likes of Oil City Confidential, Julian Temple's really excellent documentary  about Dr Feelgood with contributions from many leading UK musicians and The Last Station, a sumptuous affair about the life of Tolstoy. There's also some screenings of Withnail & I: remember, you can only go if you being the finest wines known to humanity.
If you have film related news,  then please email Laurence Boyce on laurence@netribution.co.uk