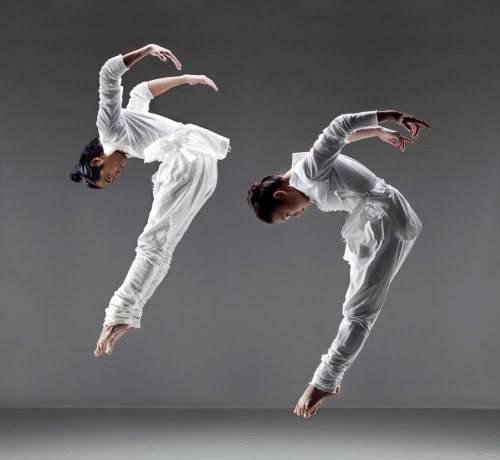 With a mix of tradition, playfulness and a refreshing modern edge, Phoenix Dance Theatre's programme at West Yorkshire Playhouse provided a little something for everyone.
Dutch choreographer Didy Veldman's See Blue Through opened the evening. I couldn't exactly imagine an 'undersea world' as mentioned in the programme notes, but with such beautifully fluid movement, I was willing to let this go. The movement created simple elegant shapes that allowed the dancers' accomplished physicality to stand out. I was sat in the second row and being so close to the dancers made their skills all the more impressive – precision, power, alignment, grace. I really liked the use of Elizabeth Baker's costumes, which were unusually elastic, and stretched from one dancer to another, sometimes to cover their faces and sometimes cocooning their whole bodies. Alfred Schnittke's classical score, which was notably beautiful, fitted well with the choreography and I found that the strong musicality and traditional style of this choreography reminiscent of the 'old' Phoenix dance. It reminded me of how excited I was to see Phoenix Dance Theatre for the very first time some twenty five years ago. This makes me think how easy it is to take familiar or 'expected' skill for granted. I was talking to some people who were seeing Phoenix Dance for the first time. Seeing it through their eyes as 'new', I can see how much the company and the dancers offer an audience.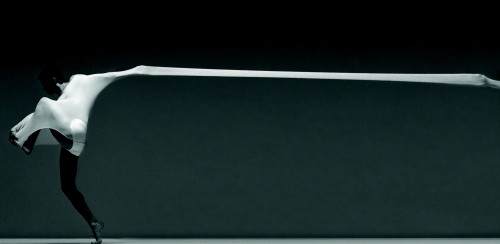 Document was the next piece. It had grit and a sense of human suffering. There was smoke filling the stage which gave a feeling of displacement. Performed mainly in a defined strip of white flooring down the centre of the stage, the dancers huddled together. Their movements were raw and urgent. What really struck me about this piece was the dancers' emotional commitment – they were really 'in it'. It reminded me a little of the enthusiasm and endurance they had in Charlotte Vincent's choreography on the company in an installation Underworld at Granary Wharf , where they danced without break for over 5 hours. That takes something. Truth be told, I would have liked to have seen this piece in a dark atmospheric site or with a set that added a context to the angst the dancers were showing. It's my personal taste I guess, but the starkness of the set distracted me from the story. Document was choreographed by acclaimed Amsterdam-based Ivgi and Greben. I haven't seen their work before but would be interested in seeing what else they have done and see how it compares.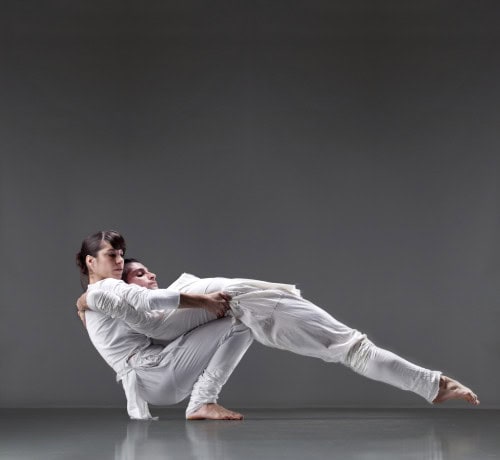 Mapping by Darshan Singh Bhuller, the company's former Artistic Director would be my personal pick of the evening. It was fun and inventive and lifted my spirits. There were some interesting little tricks too, such as a ball that seemed to be able to mechanically follow the dancers on its own. The routines were well crafted and watchable. Near the end of the piece, the dancers were filmed from above and this was projected onto a screen, giving the illusion that the dancers were upright. This was so simple but so clever conceptually. The dancers are caught up in playful romps rolling down the screen, then bouncing off to the sides, only to clamber back on using each other's heads like stepping stones. The finale with tennis balls shooting all over the stage was a rip roaring climax and I left the theatre exhilarated!
Phoenix dance Theatre's Mixed Programme Spring Tour is at West Yorkshire Playhouse, from until February 15. For more details and ticket information call West Yorkshire Playhouse on 0113 213 7700 or book online.