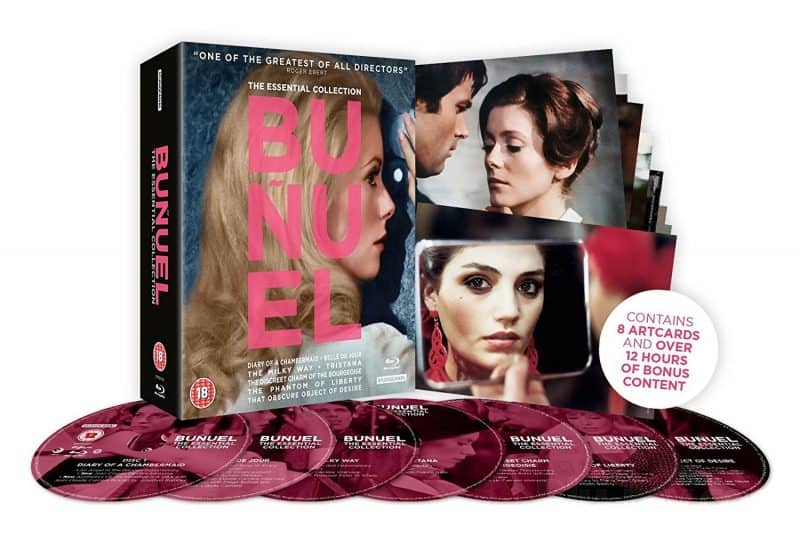 Review: Mr Renoir
Luis Bunuel, a Spanish born Mexican film maker, is the father of cinematic Surrealism and well respected within World Cinema. In addition to one of his masterpieces Belle De Jour (previously reviewed here) StudioCanal have released a new boxset that includes six more of his films, each on BluRay. Each disc includes numerous extras, so this set is a real treasure for any cinephile. I will attempt to summarise this very complex period in his film making.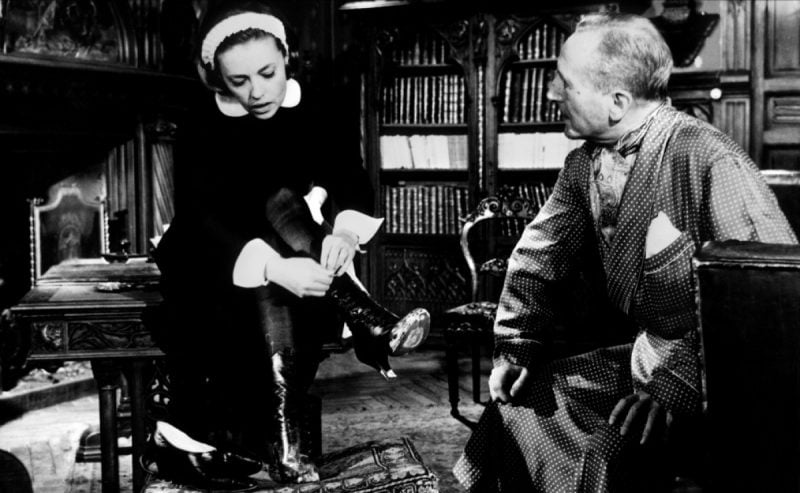 Diary of a Chambermaid (1964)

1963 started a new period in Bunuel's career with his move to France where he then made the majority of his films. The bourgeoisie had always been a favourite target of Bunuel in his films. Here, in 1930s France, they are portrayed as not doing a great deal, outside of shooting the odd butterfly, throwing stones or wandering around their large estate removed from the real world. Jeanne Moreau plays the beautiful Celestine, a domestic hand that defies 'slave and master' to get dragged into a scandal with her employer (played by Bunuel regular Michel Piccoli). She doesn't belong in either class, the city or the countryside. Add to the story a barbaric murder, a continuing troubled Celestine and a sneak preview of the decline of Europe, we have a very intelligent film. The film isolates us, removes all hope, but still manages to stimulate. The luxurious black and white cinematography, from the opening images from the train to the bleak ending, look stunning in comparison to my previous DVD disc. This is another masterpiece from Luis Bunuel that sets the bar very high for the rest of the boxset.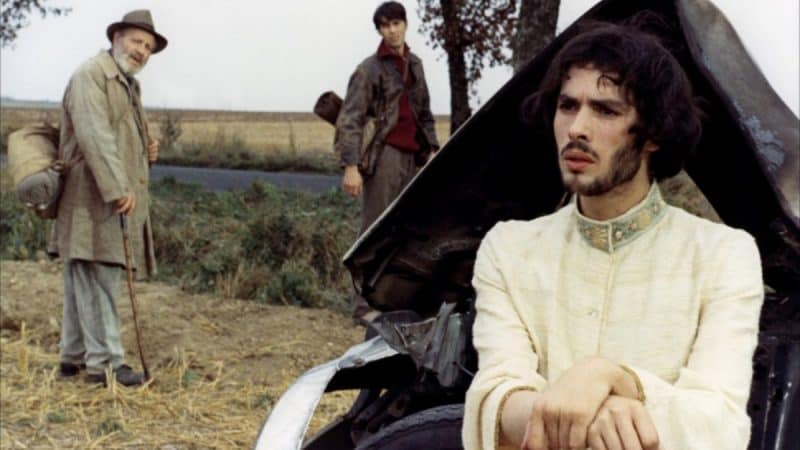 The Milky Way (1969)

This is a very unusual film where Bunuel tackles religion in what appears to be an attack on the Catholic Church. The basis of the story is a pilgrimage to Santiago. The journey from France to Spain appears to go through different periods in time and history. We meet a dwarf, Jesus Christ himself with the Virgin Mary, a duel in the 17th Century and witness a crash involving a shiny white Citroen 2CV. At one point we see an empty city without cars, but earlier we see a busy dual- carriageway in what looks like contemporary times. It's very unusual!

We follow two pilgrims that meet many other fascinating characters on their journey, including a priest who is on the run afyer escaping from a mental institution. It is my first time of viewing this complex comedy, but I really need more time to analyse it. Is Bunuel attempting to solve the mysteries of Christianity? Or is he just mocking religion? It may well be another Luis Buñuel masterpiece, but it's certainly a film that we all need to experience more than once.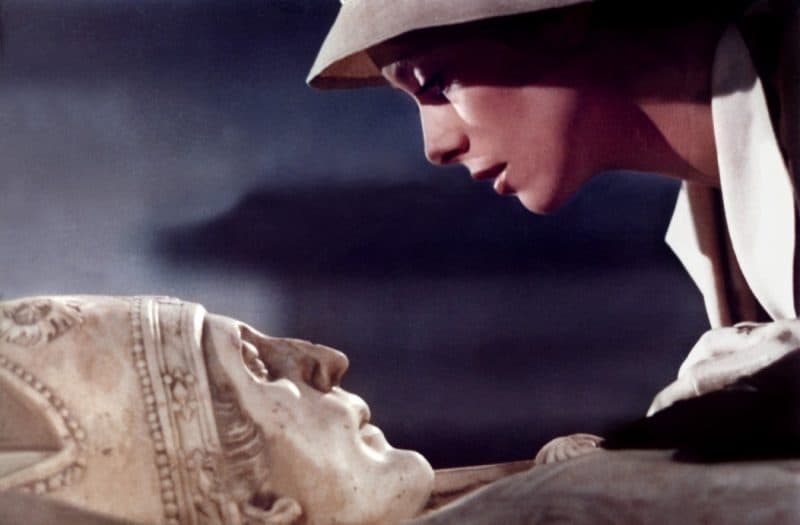 Tristana (1970)

Tristana is recognised as Bunuel's 'most Spanish' work and is beautifully photographed, so it comes as a very welcome BluRay release. Bunuel's recurrent theme of unconscious desire, plus his favourite actress Catherine Deneuve, starring as the beautiful orphan, are familiar to us. The characters are all engaging and the ending is classic Bunuel. The strength of many of his films is the way they 'feel' and this film is a very a good example of just this. I am not sure why, but it is mesmerising cinema.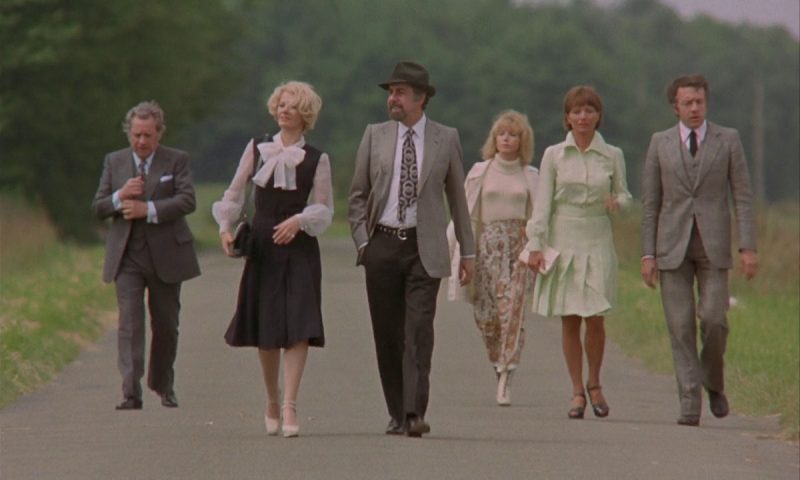 The Discreet Charm of the Bourgeoise (1972)

One of Bunuel's liveliest films and hugely influential over the last 45 years of World Cinema. It is an extraordinary surreal 'comedy' that again includes the characteristic Bunuel themes of the bourgeoisie, desire, death and authority.

The story starts with guests arriving at a dinner party 24 hours too early, but then things escalate after arriving at a restaurant where the proprietor is lying dead in an adjoining room. The dream sequences are one of the most complex in all of Bunuel's films. These fantasies, or sometimes dreams within dreams, question our interpretation which is of course is Bunuel's signature. The cryptic ending has the guests walking along a country lane. It is very thought provoking and it's impact is a final opportunity to analyse exactly what Bunuel is saying in this film.

The Discreet Charm of the Bourgeoise is undeniably a satiric masterpiece that will only improve with multiple viewing. The extras on this disc include a superb analysis by Professor Peter W. Evans that will only help you to enjoy his work.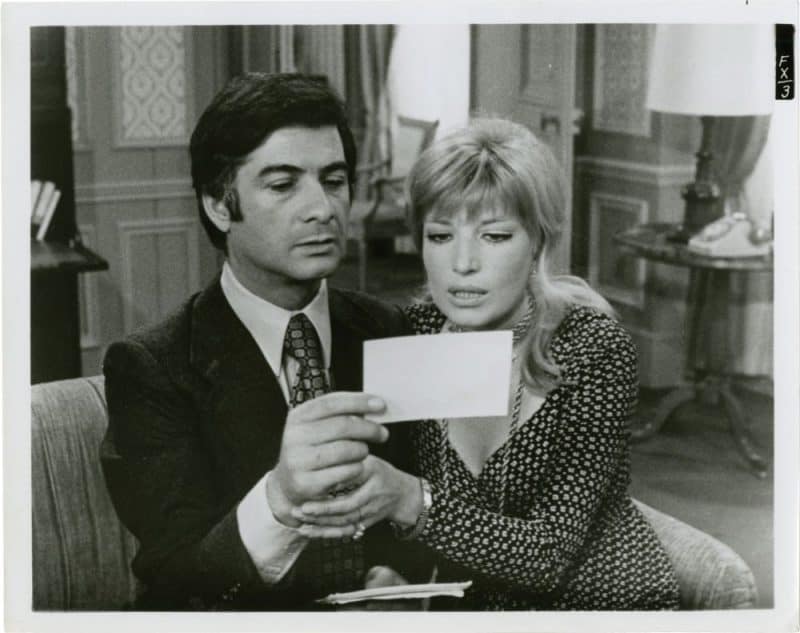 The Phantom of Liberty (1974)

Luis Bunuel's 'kinkiest comedy' continues his usual themes. Bourgeois convention is demolished with ostriches walking across bedrooms, poker playing monks, dancing policemen and toilet bowls replacing dinning room chairs. It is utterly fascinating, but perhaps a little too Monty Python for me. There is a missing girl that isn't missing which is simply brilliant, but even a brief appearance of my favourite actress Monica Vitti doesn't get this film to the same level as the other films in this set.

The extra are again extensive and include an enlightening critical analysis by Professor Peter W. Evans. He manages to add doubt to my negative opinion by discussing communism, the attack on liberty, sadomasochism and the aesthetics of the unconsciousness. The entire film feels like a dream. Perhaps I didn't even watch it.
That Obscure Object of Desire (1977)

Bunuel revisits eroticism and explores the darker side of desire in his final film. Regular actor Fernando Rey plays widower Mathieu who recalls his story in a train carriage to a very mixed group of strangers. His story of tortured lust for the younger and beautiful Conchita is a surreal tale of cat and mouse. The sexual tensions build and eventually explode into violence. Or perhaps not, as these flashbacks may or may not have occurred. The ending is classic Luis Bunuel and a fitting final curtain on a magnificent career. World Cinema would be weaker without his 40 film contribution. A visionary director, a true auteur and some of his best films can be found here in stunning HD.
Luis Bunuel The Essential Collection is available now. Buy it here.