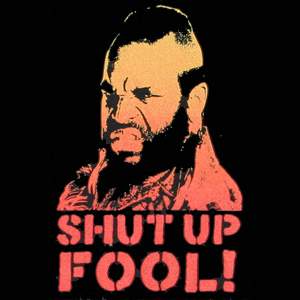 Disclaimer: The structure of this blog post could get a bit higgledy piggledy as I struggle to contain my irritation!
Over the last few months I have noticed the frustrated clarion call of 'enough talk, more action' from all across Leeds. There's something happening, there's dissatisfaction in the air, a disruptive time I'm told, a chance to seize the day? Why am I taking this word 'action' quite so seriously? Well in part because I think people who use it, are not entirely sure of what they want, but they do have  a sense of wanting something, and partly because they clamour for it and don't recognise the different ways in which action/change is actually happening!
Here's a bit more personal insight if you can be bothered to read it, if not, I understand, you are too busy doing and changing the world.
I often wonder, as does my husband, what drives me, to create and sustain this website. Strike that, not just the website, that was always part of a much bigger picture, what drives me to want to address the crying lack of connectivity and community I saw (18 months back)  in Leeds as a result of my work in both the creative and corporate sectors. I am no marketeer, I am a citizen, yet when involved in my day job I heard people saying there was nothing worth staying after 6pm for in Leeds I was perplexed.
I still am!
Is there nothing happening in Leeds?
Of course there is there's loads happening. Okay then why doesn't everyone know about it? Well they know about the big stuff, like Opera North, West Yorkshire Playhouse, Northern Ballet, & Harewood House etc, because those fine institutions have budget and expertise to support the quality of their projects…but what about the stuff that you frequently missed because it came and went, but sounded pretty cool?
Was it a lack of quality events? Was it a lack of marketing know how, or something in between? ie ambition, vision, collaboration (see this blog post for that question).
So some questions unfurled for me: Do the people of Leeds actually get what they deserve, are they desiring more than is on offer? Do they need to be made aware of what is happening? How can those with meagre budgets involved in the creating, be heard? When they are heard what are they communicating and to whom? This is by no means intended to slight the activities of people already marketing Leeds by the way!
Honestly when I started the blog 18 months ago  I had been finding a lot of very creative clever talented people talking in goobledy gook,  with rubbish copy, images, and no good reason for anyone (other than their parents) to give a damn about their endeavours. Some could not tell a story, they seemed to want recognition, but were hazy as to whom they wanted it from, they seemed happy if they could fill a room with the same faces over and over again! Well fair play if you want to play with your mates, but those same mates are as penniless, and drink all your warm wine. Actually to be fair that's representative of a minority, the majority I came across were clever, talented etc, but struggling to do a day job to support their passion, or recognised their skills and realised reaching a wider public was something they needed support with. Even those who were involved in arts/cultural marketing for a living seemed to find it difficult to equate real life with doing something cultural.
So out of this came the idea that there were great writers, pr people, savvy social media types, who would gladly rub shoulders amongst exciting talented creative people, and give their advice, support and cheerlead. Hence Cultural Conversations. Is that ACTION or just hot air? Well I'm going to need a few testimonials from people here, who can convince you cyncial lot that conversations, developing strong relationships based on trust and mutuality take time. And whilst we are on the subject, what's wrong with a bit of pointless fun. See Phil Kirby's post for more on that.
Okay so you may say, a few ventures are starting now, relationships are developing, they still don't yet pay the wages, but it's early days, what some might call sweat capital! Every conversation event we have leads us to identify the next course of action to help bring collaborators together. We're aware next we need to bring together the people who can help the passionate to realise their ambitions in a way that benefits their visions and goals. Are they funders, coaches, pr whizzes, marketeers, developers of  new funding models such as sponsume, connectors between the idealists and pragmatists, CSR leaders…we can all do the finding to help us all move forward.
We also want to have an 'action research' event around some bloody big creative dreams happening here in Leeds, what do those look like, how can we make them come to life, and who can play their part in having great fun animating the city.
So next time you think of  bloggers, tweeters, whoever's as mere gasbags, think about the times we say great stuff about new talent, help put bums on seats, or even create events  (out of our own pockets, sweat, misery etc).
Next time you find yourself  saying 'enough talk, not enough action', show me what you've done recently, or tell me what action would realise for you? Maybe we do have something in common? Maybe it's a language/communication barrier that stops us from engaging, or maybe we don't trust each other yet?
Have a heart and think how long it takes to curate a blog, to discover  talent, to spread the word about it. There's still quite a bit of wheat and chaf to mulch! Isn't what we bloggers/tweeters etc are doing every bit as creative as what 'doers' are doing?
PS. It takes more than sticking a blog up on the internet to help people find it…developing a database, nurturing relationships with readers, thinking up interesting articles, finding and developing great bloggers, search engine what do you call it, competition management…and that's just because…yeah actually why do I do it?