We met Matt Saunders over a year or so back, when he got involved in our Travelling Moleskine Project, since then we've stalked him via twitter, keeping an eye on his progress and think it's about time he got major acclaim for his gorgeous work. Finally he found a small window in his diary to create this lovely autumnal banner for us! We can't pay him, but we recommend you commission him straight away before bloody London get's his bounty!
So Matt, what have you been up to recently?

After coming back from working in San Fransisco I had an exhibition on Brick Lane with Inky Goodness, Ive also been working with an Australian childrens clothes company called 'Itch' where they have been commissioning me to create illustrations for Kids clothes ranging from, tights to bean bags.  Ive also been doing more editoral work for Anorak Magazine and Spindle Magazine as well as a few animations.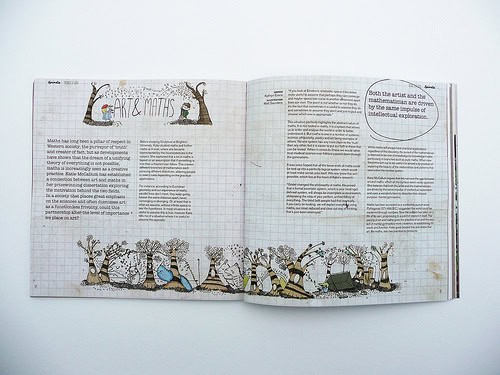 What's been exciting you?
That my work is starting to get out their and people are contacting me for a change.
Tell us more about your American adventures, has it changed your perspective/ambition since you went?
Yes its made me realize how much Leeds doesn't do, people over their just get on and make things where as I've found in Leeds its held up in bureaucracy and meetings. If anything its made me more ambitious and I want to do as much work as possible. Also (If I stay In Leeds) I want to encourage young illustrators to get involved, as Leeds has so many really great illustrators and designers but we don't have the same kind of buzz that Sheffield or Manchester has and its extremely frustrating.
Had any odd dreams recently?
Don't really have time to sleep. I mostly have odd day dreams.
Where does the name Rabbit Portal come from?
My obsession with Water Ship down, Donnie Darko and Alice in wonderland (I did not enjoy the new move tho)
Anything you want to big up?
Ive got a solo exhibition in Brighton in November and Ill be painting a hotel their as well. Then I've got another exhibition in Bristol.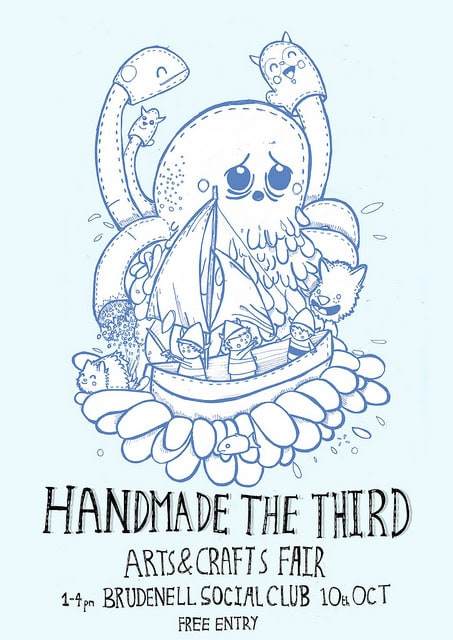 Also on the 10th of Oct their is an arts and Crafts fair at the Brudenell ( here is a poster I made for it) I really want to do some illustrations on office walls around Leeds, I've done this for various other cities around the UK and I think its about time Leeds had some.
Any questions for us?
More art and design events please!