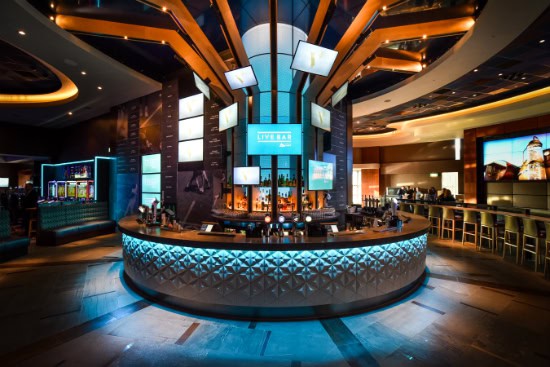 Whether you're a regular roller of the dice, a first-time flutterer or somewhere in between there's no denying that there's a bit of buzz about the new Victoria Gate Casino which opens this week (26tth January) and there's definitely no arguing with some of the numbers:
30,000,000 – the amount of £s invested in the venue. Kerching!
432,000 – the number of beads used to decorate the venue. That's about 32 kilometres of beads! Sparkly!
50,000 – the square footage of the venue. (4/5ths of the pitch at Elland Road) Roomy!
205 – the number of full-time jobs created (90% sourced from the Leeds City Region) Great news!
29 – the number of cocktails on sale in Curve Bar. More than one visit to try them all is recommended
The Culture Vulture has teamed up with Victoria Gate Casino and we have five pairs of tickets to this Thursday's grand opening and VIP launch party to give away – just answer this question:
If you'd like to win one of these pairs then tweet your answer to @culturevultures including the hashtag #victoriagatecasino
How many colours are there on a roulette wheel?
The five winners will be chosen at random at 4pm and notified by 5pm tomorrow (Wednesday 25th January)
We'll see you there and we'll be back at the weekend with our review