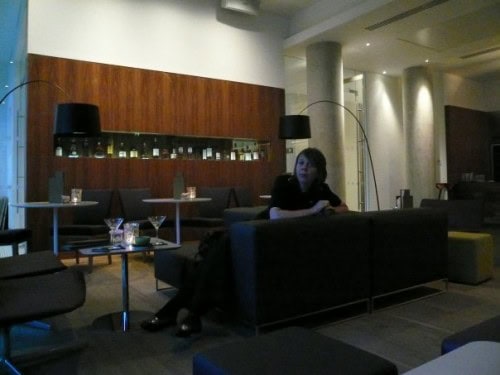 My favourite film scene set in a hotel? Nick and Nora Charles' Christmas party in their suite in the sparkling film The Thin Man. It combines good times, glamour and more than a few drinks. Thanks to the Culture Vulture and the City Inn, I went with a drinking partner to see if the bars of this new Leeds hotel could match up.
Downstairs in the Granary Lounge a couple of well mixed vodka martinis went down a treat. The decor was pleasant enough – beige, brown, wood panels and blocky leather seating – very 90's and you knew you were in a hotel. This bar is probably best when you can sit by the waterfront, but the night we were there was a bit chilly. Upstairs in the Sky Lounge was the place to be.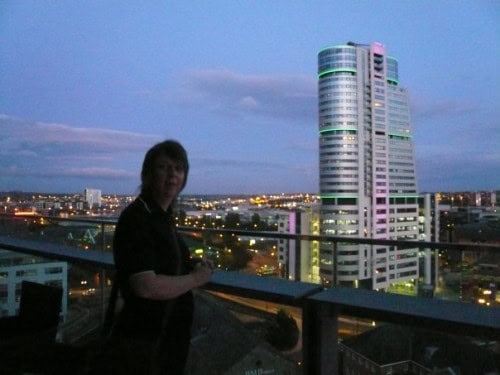 We walked straight out of the lift into the 13th floor bar. The surroundings were again understated, so didn't compete from the amazing views out of floor to ceiling windows on opposite sides. This is what people had come for, with lots of camera flashing from the balcony that looks over the south of the city. We're not trainspotters, but do love train travel, so the view down onto the tracks of Leeds City Station from the opposite window was also thrilling. The Town Hall clock shone out from the dark cluster of the civic buildings.
Drawn back to the menu, we were impressed by a cocktail list with some classics, but plenty of new combinations and unusual ingredients. It had plenty of choice, but wasn't overwhelming. Grapes and pears worked well in sweet and refreshing drinks, as did berries in a prosecco punch. Then we ended with delicious creamy Brazilian monks which mixed Couvoisier, amaretto and more (well, by this time I can't be expected to remember everything…)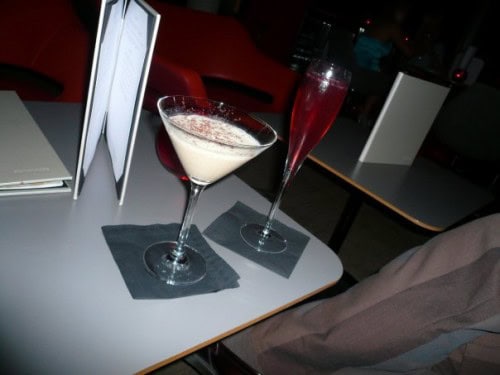 The staff were great, very friendly and helpful. There did seem to be a lot of security staff, along the route to the Sky Lounge, then in the bar itself. They proved adept at enforcing the dress code with a smile, when a couple of guys from a stag party attempted to lower the tone.
This is a venue to impress people with some of the best views of the city, accompanied by a cocktail or two. It's no Manhattan, but it's great to see Leeds from a different angle.