In the 1960s the most prominent psychiatrist in the world pioneered a new therapy.
He'd strap you safely onto a trolley before administering a mellow amount of psychogenic substances – this is where the phrase "clunk-click with every trip" actually originated. Then you were wheeled into your own special, private space and played a repetitively positive message that reinforced what a hell of a good time you were having.
Outcomes were positive on every measurable scale.
His peers were so impressed by the results of this process they voted him chair of The World Psychiatric Association. In fact he almost won a Nobel Prize for his efforts. Unaccountably he lost out to a guy who sawed off the top of people's skulls and prodded about with a live wire just to see what memories were jogged.(Wilder Penfield… And I'm not kidding.)
In time people came to love their trollies. They couldn't imagine feeling right without them. The trolley became a symbol of freedom and personal expression and patients fought to get into the trolley program. Life was better, faster, more productive and a lot more fun than in trolleyless times.
Most trolley devotees came to see the drug induced coma as a regrettable but insignificant inconvenience. Some complained about the straps. Many objected to not being able to glide along any corridor they liked; they had after all been selected for the trolley elite, why shouldn't they go wherever the trolley whim led? There were protests when a wing was opened where trolley access was limited and the other patients could wander around freely; hospitals were built for trolleys, we can't be an efficient, vibrant, profitable patient attracting hospital if we don't make it easy for trolleys to whiz freely between consultations…
Dr. Ewen Cameron, President of the World Psychiatric Association, called his technique "Psychic Driving".
There's a very bad film about it too, The Sleep Room.
He got the idea for it when researching the KGB's successful therapeutic intervention after the 1956 Hungarian uprising. Later the CIA picked it up and used Cameron's technique when they were busy making Central America safe for democracy. Dr Cameron's "psychic driving" was the lynchpin of MK ULTRA, which as any conspiracy nut will tell you, is behind everything from the Kennedy Assassination to Prince's recent blood sacrifice (died in an elevator on the Queen's birthday!… can almost smell the lizard breath on that one.)
I've often wondered if Dr Cameron didn't moonlight as a town planner when his stellar psychiatric career had gone as far as it could go.
How else do you explain Leeds, Motorway City of the '70s?
Surely it's an MK ULTRA subproject psychological experiment? "Project Gyratory", perhaps?
You just have to look at the faces of drivers in rush hour.
Look how wide the corridors are in the madhouse that is the Leeds transport system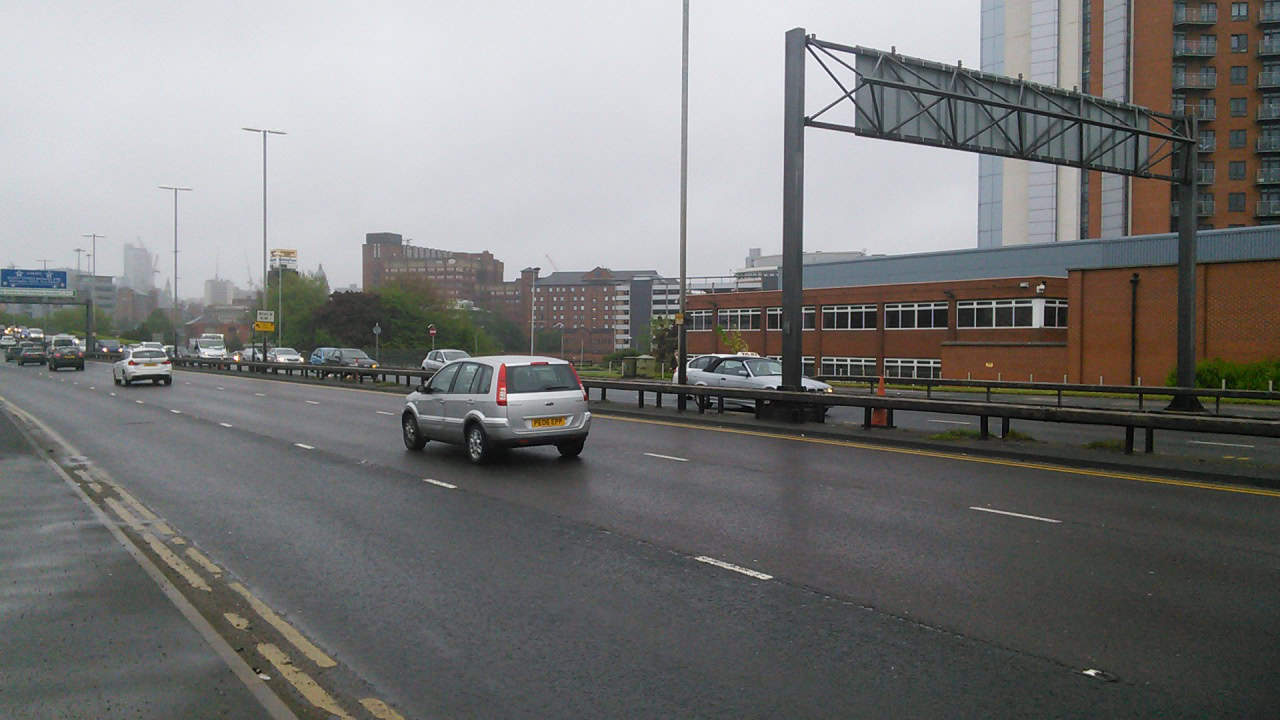 How neatly we store our trolleys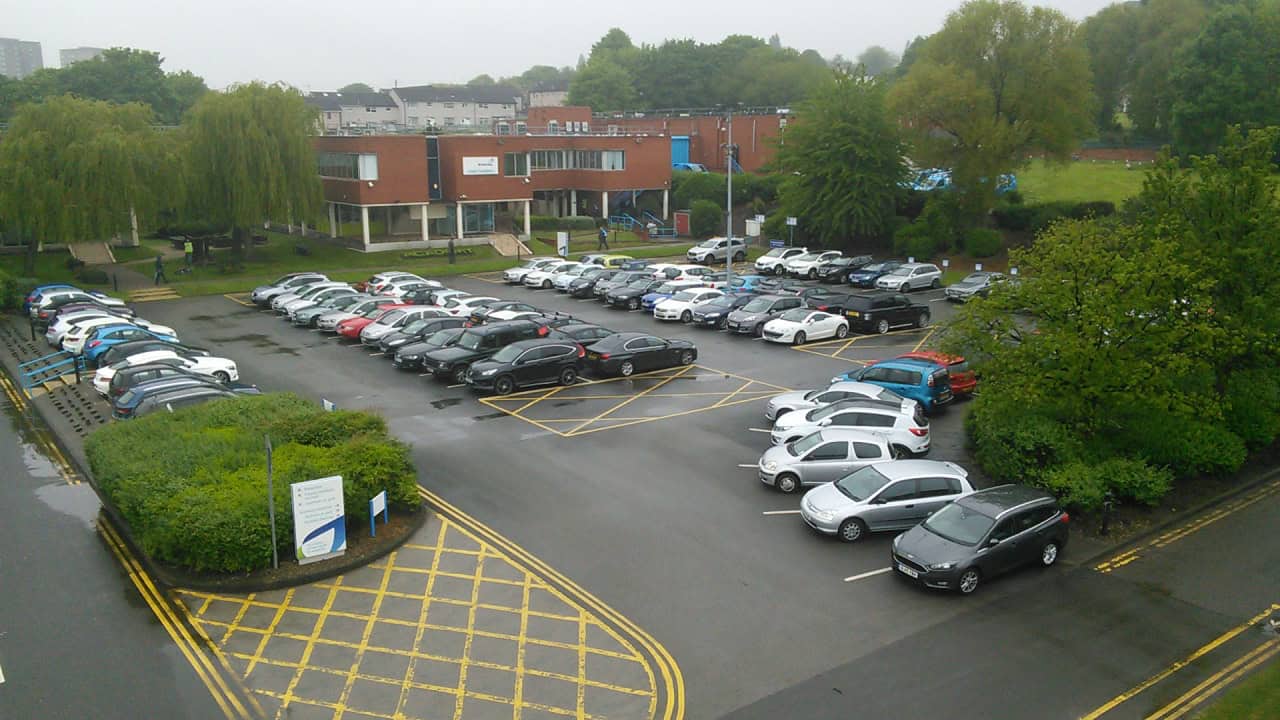 And the way people not on the trolley program are punished for not conforming…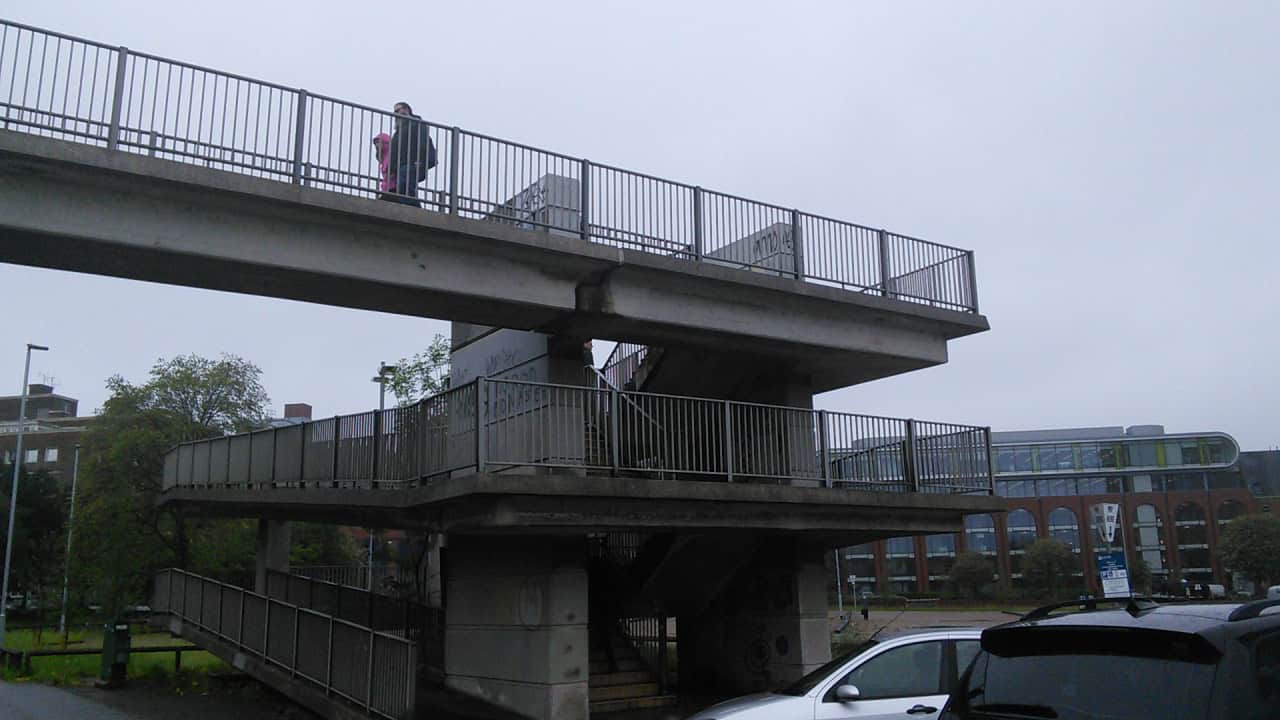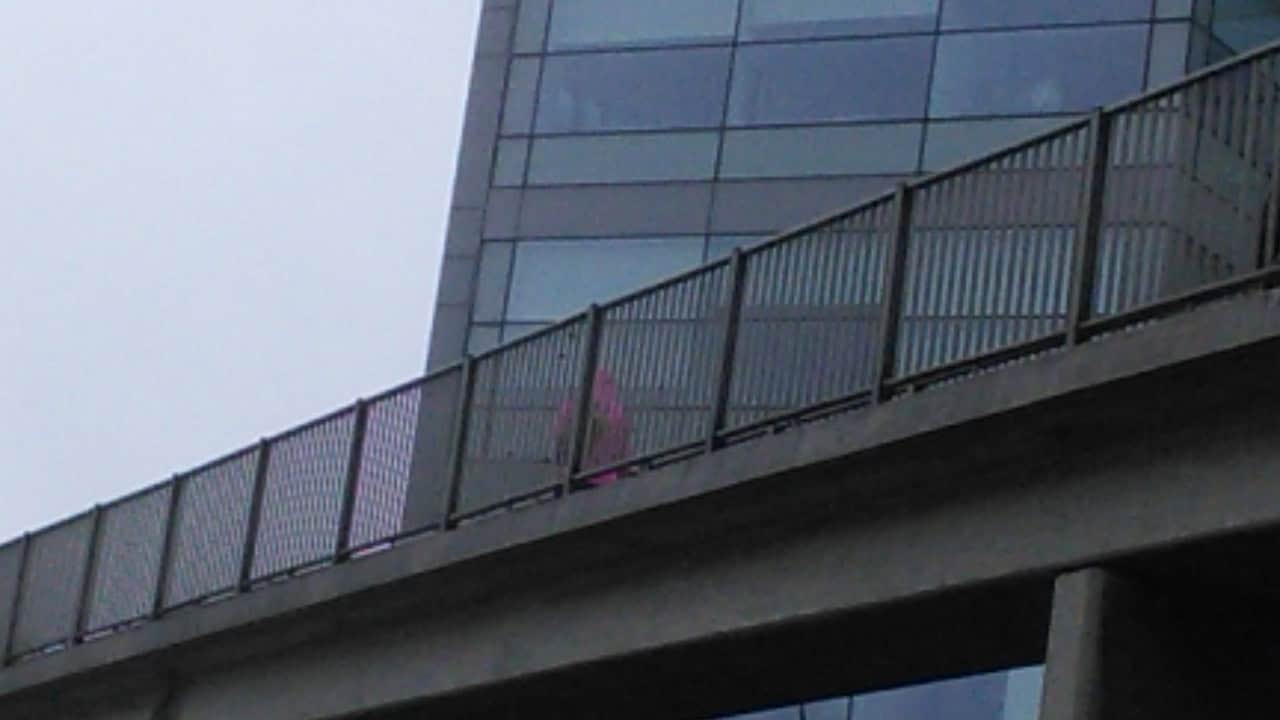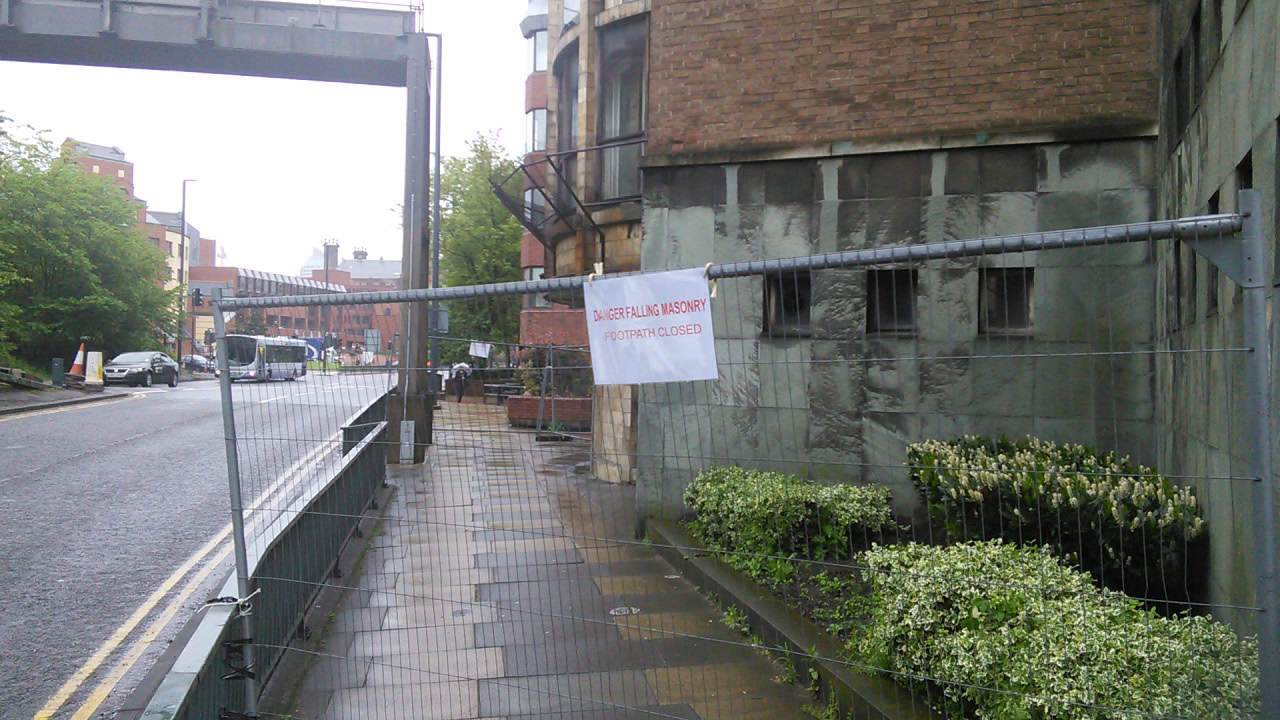 If this stuff wasn't designed by some black opps field agent who'd spent the previous 20 years undermining peasant resistance in the jungles of Guatemala then obviously I am seriously deluded.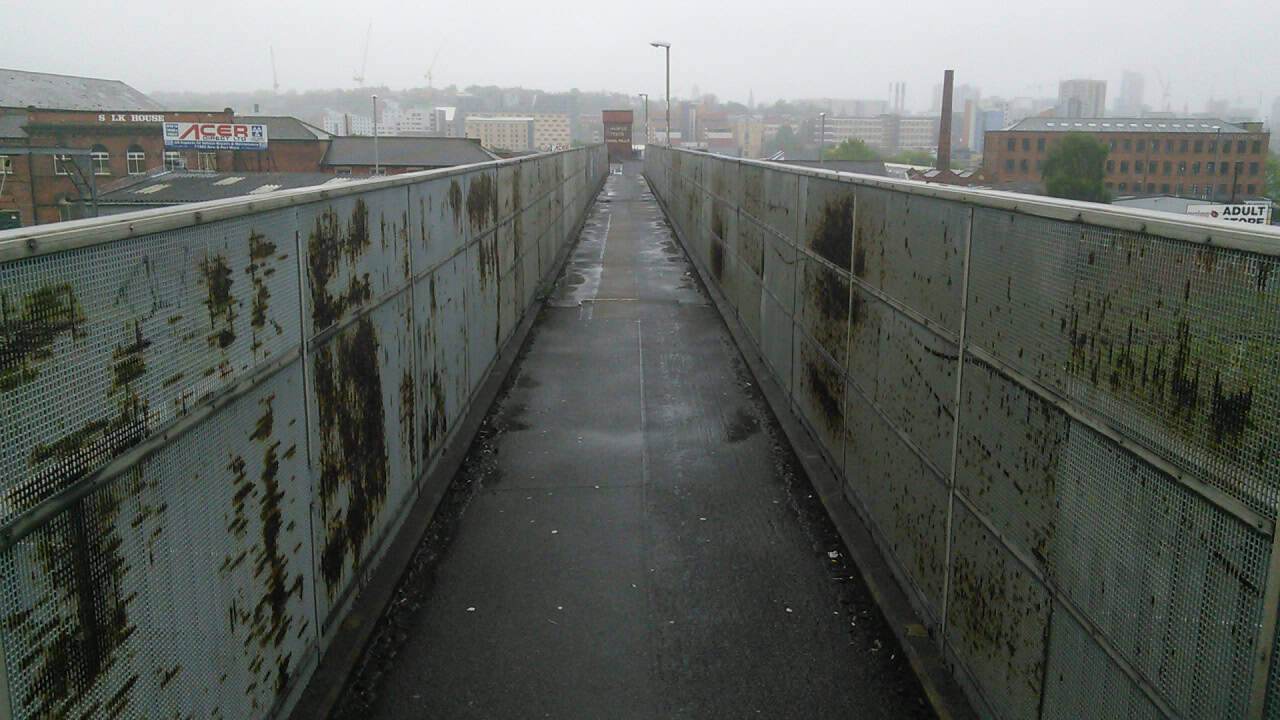 I need a sit down…