Rich Jevons previews leading contemporary dance company Rambert's triple bill before its run at Alhambra Theatre, Bradford.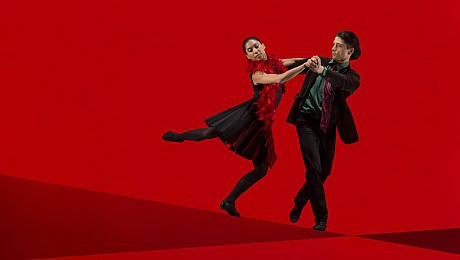 Rambert are Britain's oldest dance company, previously the premiere ballet troupe now the leading group of contemporary dancers. This triptych includes Christopher Bruce's Rooster set to songs by the Rolling Stones. Choreographed in 1991 and first performed in 1994 this is an eagerly-awaited revival.
The dancers are flamboyant, funky and playful with the female dancers given a dominant position with their sassy, feisty sense of freedom. The male dancers are desperate to impress with courtship dances with tumbling turns, athletic leaps and complex contortions to win favour. They have a laconic lilt and their movements match the rock'n'roll tunes that include Paint It Black, As Tears Go By, Little Red Rooster and Sympathy for the Devil.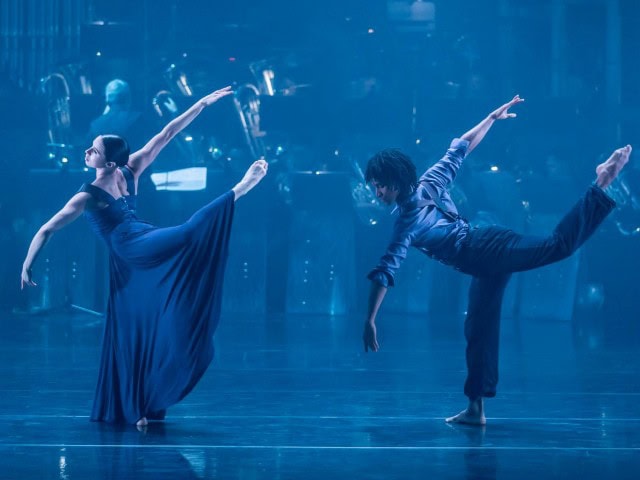 Rambert's Artistic Director Mark Baldwin takes the reins for Dark Arteries that comes replete with the musicians of the Carlton Main Frickley Colliery Band on stage. Gavin Higgins' score is complex and quite dissonant and the subject of the piece is before, during and after the miners' strike. As a former brass musician himself Higgins is going back to his roots. The stage is strewn with steel scaffolding and Perspex sheets and we are promised gusts of dry ice set off by some atmospheric lighting.
Finally, there is Shobana Jeynsingh's first piece for the company, Terra Incognita, which takes on the very current subject of exploration and migration. It is in the Indian classical style of Bharata Natyam and aims to take us on a journey into the unknown with a series of fast PDD with an almost tribal feel.
21 to 23 October at Alhambra Theatre, Bradford http://www.bradford-theatres.co.uk/whats-on/rambert-dance-company and touring see http://www.rambert.org.uk/performances/