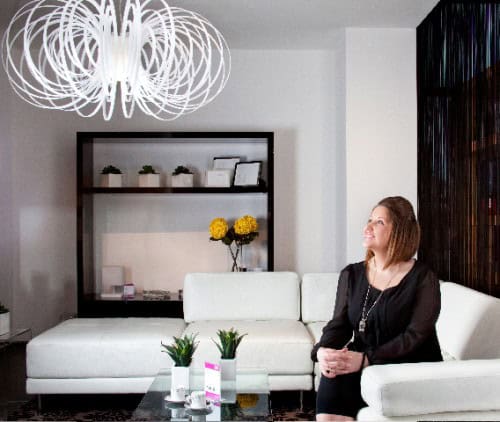 We've been following the fortunes of Laura Wellington for over a year now and much has changed since we last spoke. We thought we'd up date you with news that Laura has not only seen her Hula Pendant Chandelier go on sale in Habitat all across the UK, but will also be appearing on our TV screens on 'Britain's Next Big Thing' hosted by Theo Phaphitis.  The BBC programme which airs on 12th April, brings to life the story of how Laura Wellington went from design graduate at Leeds Met University to designer for leading retailer Habitat, by the age of 25.
We are also keeping our beady eye on another exclusive venture from Laura, but we'll not spill the beans just yet! Suffice to say this girl's got talent, and we hope she'll be sticking around in Leeds for some time yet!
Set your timers, and better still go buy the Hula!