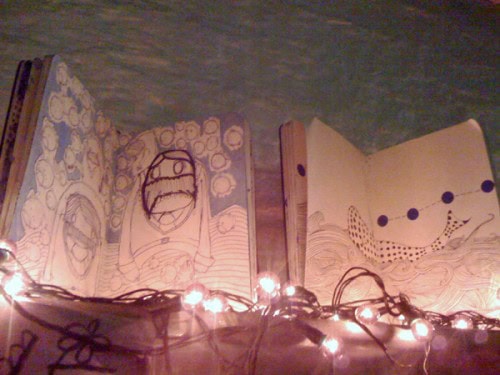 We really hope you enjoyed the Travelling Moleskine Arty Party as much as we did! A great big huge thank you to everyone involved and everyone who came – it just wouldn't have been the same without any of you, really honestly – we love you all!

We really feel that pictures will speak louder than any words we could write to express the utter amazingness of the night so here you go:
You can check out all the entries in the Holy Moley Yearbook here and uncover more from the Lord Whitney Curious Circus Sideshow here. Lots more images from the night can also be found in our Moleskine Flickr group here – if you have any images from the night do be sure to add them to it!

The Moleskines themselves are having a well deserved rest whilst we take the opportunity to have a good nosey through them, but they will be setting off again soon, with a brand new set of instructions, so do keep an eye out for them!
Image Credits:
Thanks to Neal Lewis, Lord Whitney, carmymac – all rights reserved by photographers.