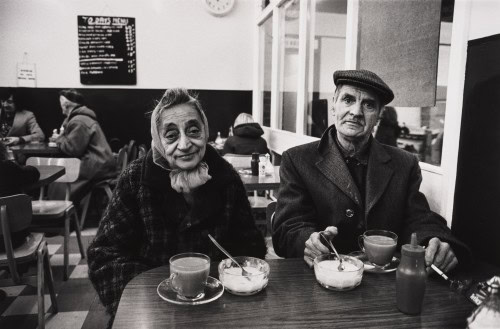 National Media Museum
7th May 6.30pm – 8.30pm.
Exhibition open to the general public 8th May to 27th September
By the end of this newsletter you may feel that we have been a bit spoilt by our friends at the National Media Museum, as they have gone to town to offer some very exclusive stuff.
We have two pairs of tickets to enjoy the exclusive preview night of two exhibitions at the National Media Museum 7th May 6.30pm – 8.30pm. Please don't turn up on spec, as they do have a firm but fair guest list policy. Click here to win Closing date 3rd May
A further pair of tickets we will go to fastest fingers on Twitter sometime next week, so do follow us to win.
As if you didn't know, Don McCullin CBE, is a much decorated photojournalist, probably best known for his war photography, and The National Media Museum states "he is one of our greatest photographers". This is no marketing superlative, and we think you should take them at their word and go experience the raw power of his personal vision of England from his incredible fifty year career.
Animalism is a different kettle of fish entirely, two very contrasting exhibitions. Let us know what you think! Click here to find out how you could get to spend your morning with the Animalism photographers.
In Conversation With…Don McCullin
Friday 8th May 2009, 18:45 – 20:15,
Pictureville Tickets £8.00, £6.50 concessions, places are limited so please book in advance 0870 70 10 200.

Did we tell you what a legend Don McCullin is? If you don't believe us but are open minded why not enjoy the man in question share some of his amazing stories which span a 50 year career. He will also answer questions, and sign his book. What a way to start the weekend!
Image Credit:
Bradford, early 1970s, Don McCullin