PHIL KIRBY goes in search of vegetarian sausages. And buys an Easter egg.
Today has mostly been about Linda McCartney sausages.
I don't ask for much in life. A box of plain old Linda McCartney sausages was all I wanted – it's not as if I was asking for anything fancy, I don't even like the red onion and rosemary version (too much rosemary, not enough onion for my taste) – and I do appreciate that our food choices are limited right now, and we need to be thankful for anything edible in the shops we can find. But is Linda McCartney too much? A vegetarian sausage is hardly asking the earth.
I'd promised Clancy veggie bangers and mash for tea (I say tea as I know my sister Christine will probably read this and try a bit of class shaming, correcting me if I say dinner.) I quite fancied veggie bangers and mash too – for some reason all I want to cook and eat right now is bog standard stodge, comfort food, and milky, buttery mashed potato hits the spot. A Linda McCartney sausage or two is the perfect veggie accompaniment. Simple. Quick. Brainless.
I possess dozens upon dozens of veg/vegan cook books. I once calculated that if I cooked every meal in every book I had on my shelves for dinner (sorry Christine, tea) once a day from now until I died I would need to live until I was 872 and a half. That doesn't include pudding. I'm game for that, but obviously my chances, even given that I'm strictly vegetarian and so morally and culinary superior to the rest of humanity, are pretty slim.
Not one of the cook books I own has a recipe for Linda McCartney veggie bangers and mash, however. Leading me to think there's definitely a gap in the market (I may need to speak to Mick McCann from Armley Press, and see if they are up for doing a lock down Leeds cook book. I think it's a winner.)
But it appears Linda McCartney vegetarian sausages are in short supply in LS12. A rarity in fact. The supermarket freezers of LS12 are Linda McCartney depleted.
I tried my local Nisa. And Tescos (which looked shut, or at least the shutters were at half mast.) B&M, Iceland, Asda and Lidl. Basically I spent my whole Boris walk hunting for sausages. Trust me, it was a socially distant, infection conscious, sausage search. I love a veggie sausage as much as the next pandemically aware shopper, but I wouldn't put anyone else at risk owing to my own particular culinary cravings.
Disappointment was not the word. I returned home minus sausage and without a plan for dinner.
Sorry, tea.
But the lack of Linda's soya-based pseudo sausages gnawed at my conscience all afternoon. I couldn't rest until I had scored a half dozen pack of said sausages. After all, a promise is a promise.
Boris be damned, at half past two I put on my jacket, stuffed a carrier bag in my pocket, and strode off toward Town Street. If I happened to be stopped by the police I think I could make a reasonable case that this was an essential trip for necessary supplies. Sausages are a staple. Even the veggie variety.
Fulton's was a dead loss. None of the Polish shops had meat free sausage options. Obviously the butcher wasn't worth bothering with.
Herons. My last ditch hope was Herons. I'd been there a few days ago, bought some veggie sausage rolls and a couple of packs of aduki bean burgers (mock ye not, they are rather tasty.) But I'd noticed they were out of the particular object of my desire.
Herons have recently employed some rather hefty security guards. And have done something incomprehensible with the central aisle – there's really no epidemiological sense as to why customers can't cut through laterally from middle aisle to middle aisle but are made to traipse to the far end of the shop to turn and enter the adjacent aisle, but I suppose it makes the shop manager feel as if he's doing something (he's actually making customers who want a few specific items cram together with those shoppers who like to spend hours fondling every other item in the bloody shop like it's some kind of pass the parcel game.)
In the vegetarian section there were some Linda McCartney burgers left, a few boxes of sausage rolls, and a stack of vegan produce I've never heard of (Livin' Vegan I think) – this stuff has been here since last summer as far as I can tell and hasn't shifted, piles of vegan chili and masala and burgers – I did try some of their sausages last year but they came third in a blind tasting test behind a pan fried inner tube and some knicker elastic kimchi. They were disgusting. 
There was something odd about the Linda McCartney burgers though. The normally neat pile had been toppled and scattered, leaving me with the impression that perhaps there was something hidden beneath the mound of displaced vegan savouries. I began shifting boxes, making space. After a couple of minutes rummaging I'd burrowed my way to the very bottom of the freezer (fortunately my height was an advantage, anyone with shorter limbs would have toppled into the chest) and began to inspect the long forgotten contents of the rarely visited depths.
Lo and behold, a single box of Linda McCartney sausages was unearthed beneath a stack of frozen falafel burgers – nice when you are in the mood, but not quite the thing I wanted for tonight. I managed to prize the box free – the freezer bottom was positively permafrost, and the sausages had probably been there since prehistoric times, but I didn't care. I'd managed to secure the last Linda McCartney sausages in LS12. Sometimes persistence pays off. I bagged my swag and made for the checkout.
I was feeling so pleased with myself I impulse purchased an Easter egg for Clancy. Which I reckoned was quite thoughtful of me (she seemed pleased too.)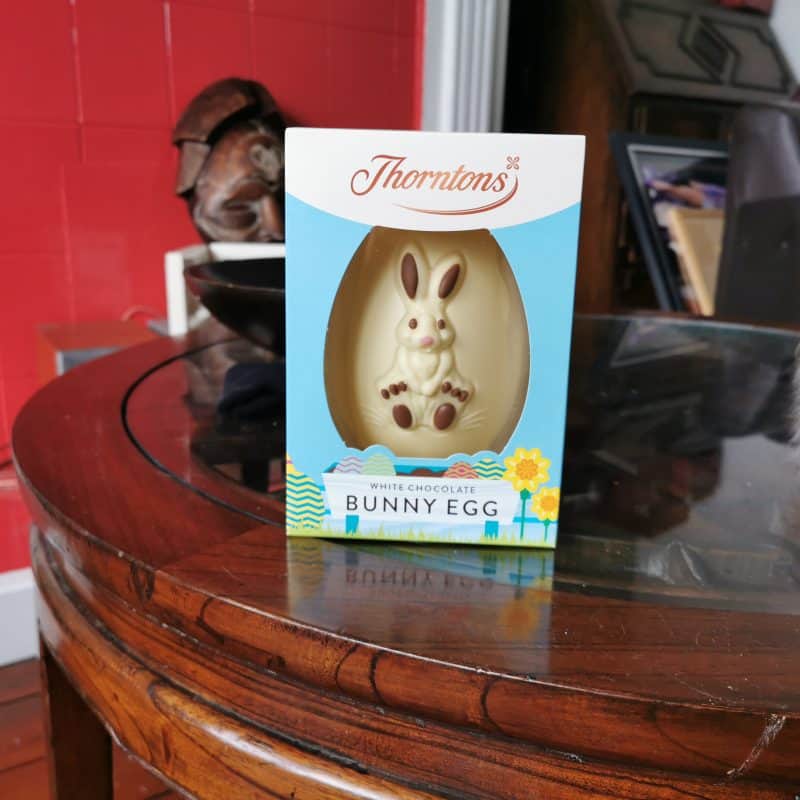 Now I suppose I'd best be off and peel some spuds. Potatoes don't mash themselves.