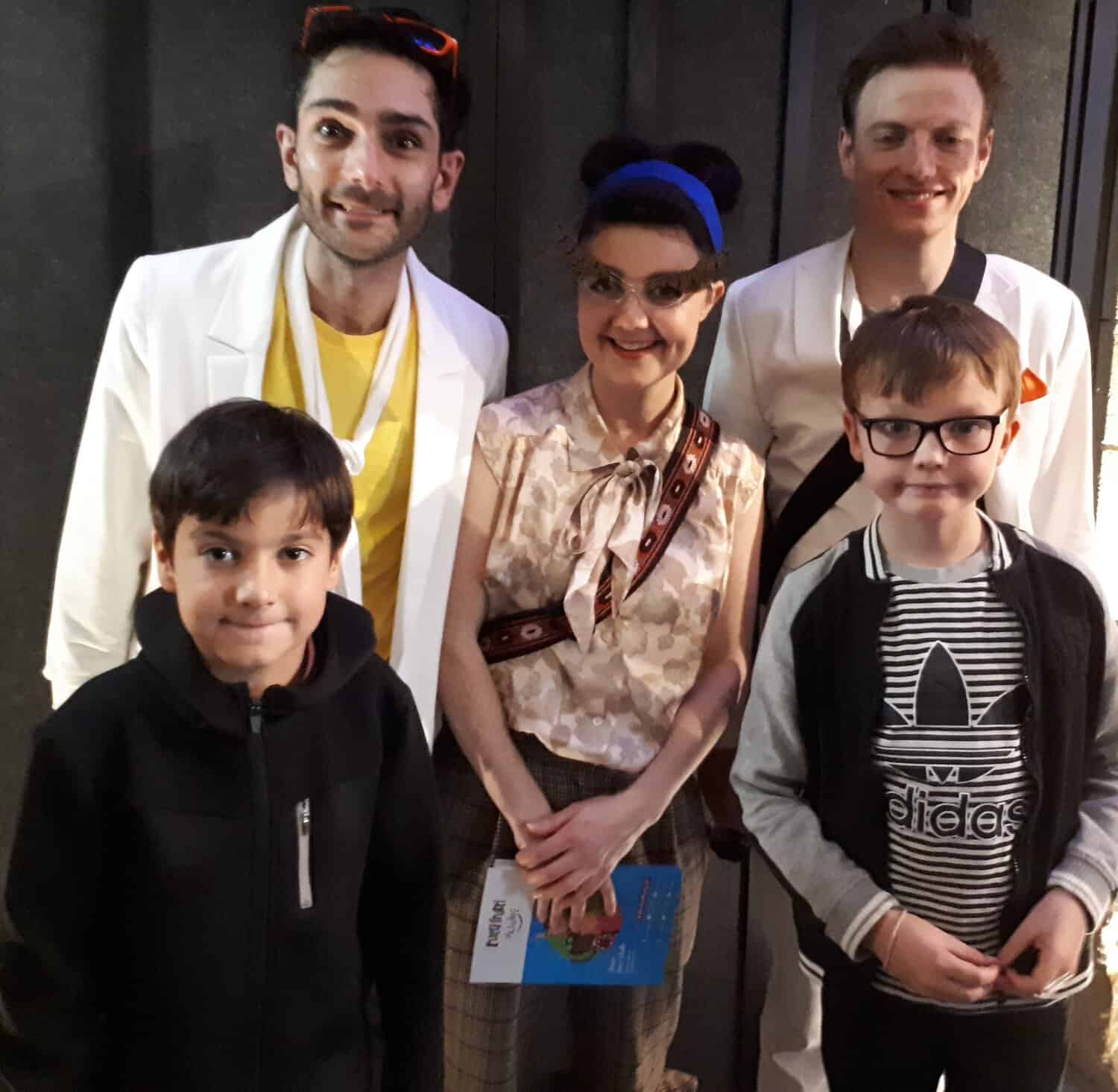 Busy Mum Louise is surprised by just how much fun her two soccer fan sons Ryan 10 and Arron 9 had on a trip to the theatre to see the tutti frutti production of Ugly Duckling.
The story of the Ugly Duckling is very familiar, it is after all one of Hans Christian Andersen's most famous fairy tales. A duck is born, it looks different and is rejected. It then wanders off only to return and be hailed as the best-looking swan on the pond. What Hans never really explains is how a duckling turns into a swan, shouldn't it have become a duck? But this is a fairy tale not a biology lesson, that'll have to be a story for another day.
The credentials for this new production by tutti frutti which has dropped the 'the' from its title are impressive. The writer is Olivier Award nominated playwright Emma Reeves, artistic director Wendy Harris, movement director Holly Irving, music by Tayo Akinbode, designer Catherine Chapman, and puppets by Nick Ash, mean that for those in the know about the theatrical world it is reasonable to expect something special. For the average primary school aged lads, it is the result that matters.
The result is pulled together by a small cast, just three actors Danny Childs, Daniel Naddafy and Maeve Leahy.
It is also a result which keeps Louise and her boys entertained from start to finish. They tell me that they had a fantastic evening.
Everything flowed, says Louise, at a pace which was both very easy for the boys to follow but also maintained a high level of attention.
The moral of the story is very clear right from the start, which takes place at the edge of the pond. A group of ducklings are waiting for the last egg to hatch, but they are very disappointed by the bird that finally emerges. He looks completely different to his brothers and sisters, he doesn't even quack like a proper duck and is rejected by everyone except his mother, who loves him unconditionally.
The action continues as we follow our young hero on his journey to find a place where he will fit in.
His journey concludes at the pond where it started where he is celebrated as the best-looking swan on the pond.
The message is clear, as Ryan says it's not what you look like that is important, it's what you do that matters.
Although the ending is very happy the brothers are tight lipped about how the actors get there as this would spoil it for people who had not seen Ugly Duckling yet. What they talk about enthusiastically is the cast. They agree that it was amazing that just three people could do so much. They were all epic says Ryan and Aaron describes them as being very friendly as well, when they, and other members of the audience, met them at the end of the show. They were both impressed with the Mummy Duck, who was a brilliant singer.
There are they tell me some sad bits, but many, many more happy bits and lots of jokes, especially says Aaron when the Mummy Duck was trying to hold on to the egg. I am also assured that it was really exciting when the egg actually hatched.
Louise is delighted that the visit to York Theatre Royal to see Ugly Duckling was such a success. The boys had a really grown-up experience which they have been sharing with friends, neighbours, their Dad and grandparents.
Ugly Duckling is at the Carriageworks Theatre in Leeds on 23rd and 24th of October with performances in the morning and the afternoon.
During the day Michael Millward is a HR professional.