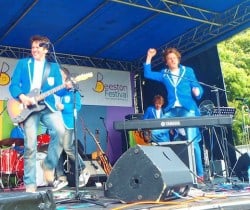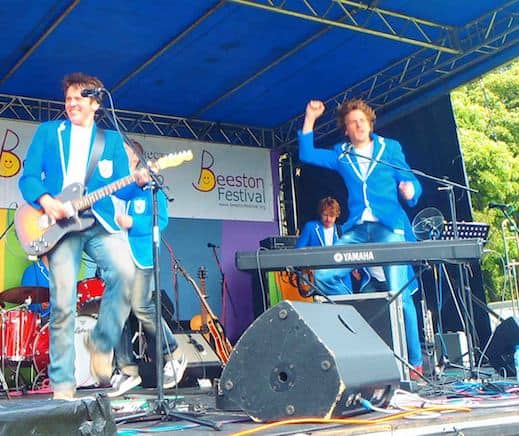 On Saturday 8th June, the annual Beeston Festival returns to Cross Flatts Park in Leeds. The festival runs between 12-5pm, and will see thousands of people flock into the park for live music, dancing, food from around the world, entertainment, crafts, stalls and even a funfare – yes, Cross Flatts Park is that big!
With similar aims as the more well-known Unity day in Hyde Park, Beeston Festival was set up to bring together all the different communities in Beeston in order to promote racial harmony, local regeneration, community sports and arts, and environmental education.
The festival ethos is one of participation, empowerment and partnership working. Its lively atmosphere is both family friendly and fun, and the festival holds a special place in my heart (which I'll come to later).
Headlining the main stage this year is Middleman, who have been championed by everyone from Zane Lowe to Huw Stephens: "Middleman make bouncy, vibrant, ridiculously catchy tunes that stand out a mile from everything else around at the moment." They come to Beeston Festival fresh from lifting the roof off Leeds Met at Live at Leeds and prior to their tour of Germany this summer. East Steel open the main stage at noon and will also be joined by the Jit Jive dance music of Kudaushe Matimba's Harare, and creole jazz from Alligator Gumbo,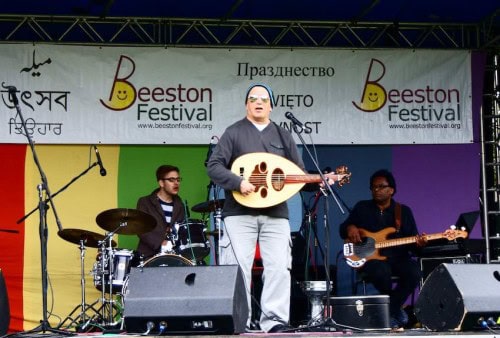 The arena will feature a range of music, dance, martial arts and circus skills including Egyptian belly dancers, Whinthorpe Whirlers majorettes, Rapide Brothers clowns, Leeds Dynamite Cheerleaders, Abatimbo Burundi Drummers, DAZL cheerleaders and Leeds Lions Taekwondo display team.

Chuckwagon, Black Anvils and The Outsiders will play the Leeds Music Trist Stage, and The Acoustic Stage will this year be an "open mic" session curated by Stacey Kendal.
Festival director, Jeremy Morton, says "Beeston Festival is a about celebrating everything good about our diverse community. You can browse in the bazaar, watch and play sports, take a ride on the fun fair, taste food and experience music and dance from around the world. Some people in our community have a pretty tough time and we just want to put on the best show we can."
As a Beeston resident, the festival is a permanent fixture on my calendar each year, but it's so much more than that. The committee champion the ethos of participation and empowerment through everything they do. Last year they gave me their full support when I approached them with a request to read Tony Harrison's controversial poem, V, in full on the Acoustic Stage – exactly 25 years since it was first broadcast on Channel 4. Despite police attempting to pull the plug half way through the performance, they stuck by their guns, with Jeremy explaining to the police that the poem was an important part of the area's cultural history.
It's this kind of integrity and brave programming that really sets Beeston Festival apart. Not only is it a lively day out that manages to appeal to kids, teenagers, grown-ups (and many adorable dogs) alike, it is not afraid to approach challenging topics in a friendly forum where differences can be shared and celebrated.
And they are just some of the many reasons why I love Beeston Festival.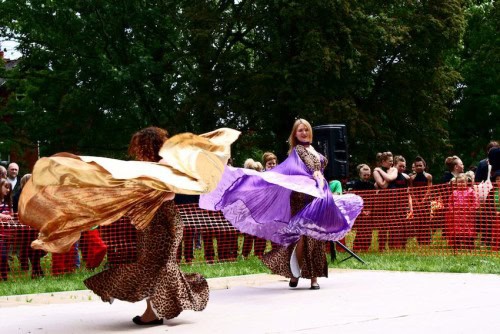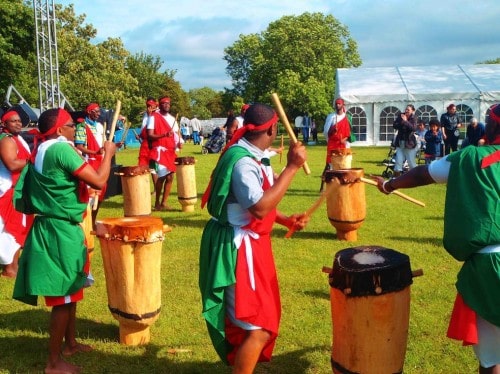 Pop on down to see for yourself what its all about. (Then afterwards, sign up to be a volunteer or apply to perform yourself next year!)