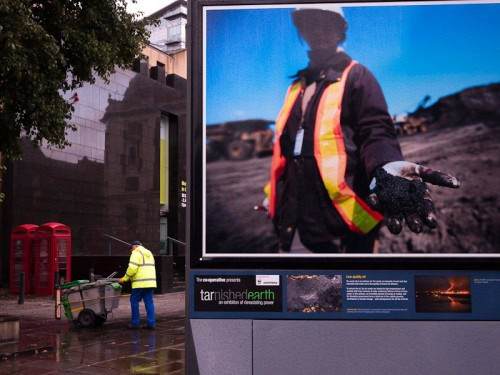 Ahead of Leeds Salon's debate 'What is the Future of Leeds?' Regular blogger Paul Thomas  looks at the councils plans to promote culture in the city.
Leeds Salon has covered a lot of topics in its first two years: the school curriculum, multiculturalism, freedom of speech, the future of energy, poetry and the pros and cons of economic growth. The next Salon is about Leeds itself.  In 'What is the Future of Leeds?' we aim to look at, amongst other things: how Leeds will define itself in the 21st century; how it can be the great regional and international city it aspires to be; and more broadly, what makes and defines a city.
The Salon was in part inspired by the Culture Vulture article 'Cultural Report on Leeds: C minus, could do better … discuss', by Neil Owen of Test Space (who's one of our panelists). Neil critiqued Leeds for, amongst other things, its lack of "mid-level opportunities or spaces to showcase, sell or network", which are necessary to retain the city's creative talent. This article sparked considerable online debate, which has carried on in the Cultural Conversations organised by Culture Vulture. Discussion has ranged from what Leeds' has to offer culturally to how could the cultural sector promote itself better; and what role can or should the Council play in this.
The Vision for Leeds sets out the Council's aims for the city up to 2030, the main one being for Leeds to 'go up a league' and become "an internationally competitive city". As part of this aim the Council wants Leeds to achieve recognition as a leading artistic and cultural centre, with "first class cultural facilities" that are able to develop talent in the city. Progress has been and is still being made in this area. Within recent years we've seen the completion of the Carriageworks, the Northern Ballet & Dance School, the renovation of the Grand Theatre, the completion of the new (if sparsely populated) Museum; while the long-discussed Arena is planned for 2012.
However, I'd argue that the Council's desire to turn Millennium Square into a "cultural quarter" is unlikely to be successful. Although it has been used for events and concerts, generally, outside of the Carriageworks, there's little else to attract and nothing to retain a cultural community around the Square. More importantly, while a laudable aim, the creation of any such 'quarter' – which Leeds does lack – is unlikely to be brought into being by a city council, especially if it wishes to promote culture for instrumental reasons rather than as an end in itself.
For the Vision, "cultural activities are vital ingredients in raising the spirit and confidence of people and communities". While the Council's Strategic Plan argues that "the benefits of culture are linked to improved health, wellbeing and educational attainment". But isn't this asking a lot of 'culture', however it's defined? While culture can certainly be uplifting and inspiring, can it do the job of politics or medical science? And what type of culture is likely to be sanctioned by the Council through this kind of agenda? Will it be only those cultural activities that promise to help the Council achieve health and wellbeing targets?
A vibrant city needs a vibrant cultural sector that both attracts and retains talent. And the Council can have a role in this, not just through providing major new facilities or upgrading existing ones, but also by looking at how policy can help the independent culture sector develop. For example, it could introduce an affordable hourly rate for all Council-run rooms around Millennium Square and elsewhere in the city. It needs to look at how empty premises and areas of the city centre could be made available to budding cultural entrepreneurs and groups. And it should remove restrictions on the use of public space, such as the expensive licensing procedures for leafleting in and around the city centre, which hits the smaller and newer groups and initiatives the most, and for whom it's most vital. Public space should be just that, space that the public can use without having to fill out forms first.
It's good to have a vision, and some the Vision for Leeds on the cultural front has already been achieved. But when it comes to promoting culture the Council needs to be a facilitator rather than a regulator. And it should value culture for its own sake rather than for ends to which it's not suited.
Paul Thomas is co-founder and organiser of Leeds Salon. 'What is the Future of Leeds?' is in the Congreve Room, West Yorkshire Playhouse, starting at 6:45pm on Wednesday 23 February. See the website for details