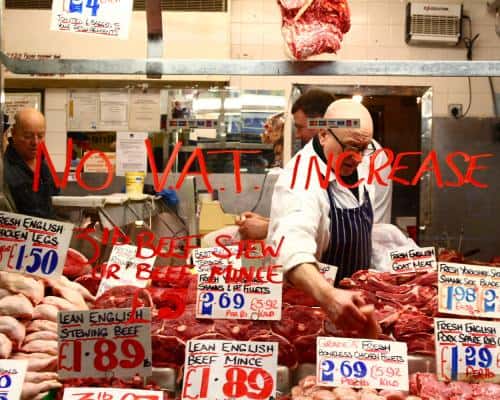 There's a long history of market trading in Leeds, stretching back to the Middle Ages.  Since the mid 1800s, though, Leeds' markets have been dominated by Kirkgate, which, with its six hundred  odd stalls, is the biggest covered market in Europe.
This is where Mr Marks set up stall with Mr Spencer, where the fishmonger has been in business for over a century.
It's a huge place, packed with traders hawking everything under the sun, but it's seen better days, and despite several bursts of investment over the last couple of decades, it seems to have lost its way.  Footfall is down, and there are plenty of empty stalls.
Somewhere down the years, Kirkgate lost its swagger.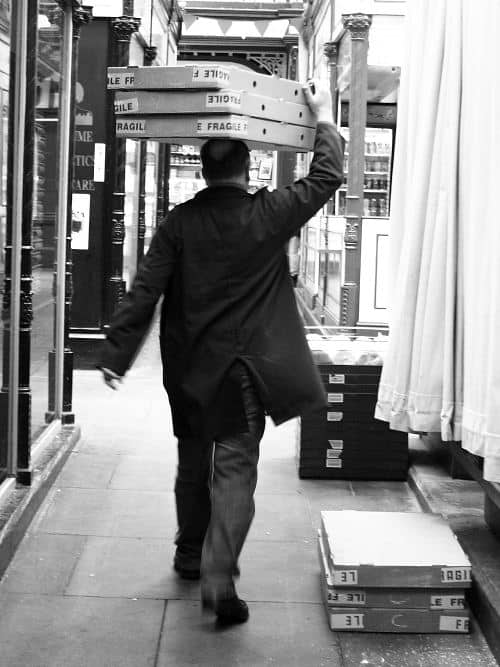 It's hard to tell why, and even harder to work out what to do about it.
The easy option would be to propose ripping the place to bits and filling it with posh little shops selling artisan wares at exorbitant prices, but somebody tried doing that with the Corn Exchange and never got to the launch pad, let alone off the ground.
That's not the answer, and it isn't even a particularly good idea, either, because it would undermine any sense of what a traditional market should be, or what it's for, and Kirkgate is nothing if it isn't a traditional market.
This isn't to say that the place doesn't need investment – it does…badly – but it doesn't need gentrification.
It needs some work on the fabric, smartening up a little, some tinkering with the layout and better extractor fans around the fishmongers and the greasy spoons, but it doesn't need turning into the Victoria Quarter.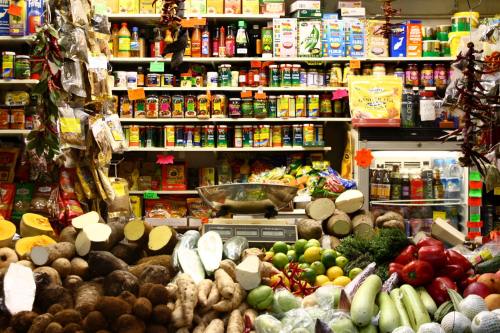 A market should fulfil two main functions…it should be a place of trade, and a social place, a meeting place, a microcosm of society. It's a place where people should spend time, talk, eat, laugh and cry, and a stroll through Kirkgate on any Saturday afternoon will probably reveal people doing all of those things, often all at once.
Kirkgate understands the first part, but neglects the second.  It does little to support the role of the Market as a cultural or social hub, and this is a key failing, and it impacts directly on trade.
Changing that isn't going to be easy, and it'll take more than a flashy new website and some positive marketing to change people's perception of the place as a bit of a dump, but there are many things that the council, the market management and the traders could do, and some of these things are happening already.
The huge twice monthly farmer's market, for example, brings together small producers from across the North and attracts a crowd or people who probably wouldn't otherwise set foot in Kirkgate.
It's a huge success, but the market's challenge is to convert these twice monthly visitors into regular shoppers.
Another little step in the right direction is the Ministry of Food, a cooking school planted right in the heart of the market, which teaches people to cook good, easy food using ingredients they can buy just outside the door.  The branch in Bradford taught my nearest and dearest to cook a mean chicken saltimbocca, so they're clearly a talented bunch of people.  It's a brilliant example of connecting people to place, and equipping them to use that place to the best of it's potential.  The Ministry of Food seeks to kindle enthusiasm, and Kirkgate benefits.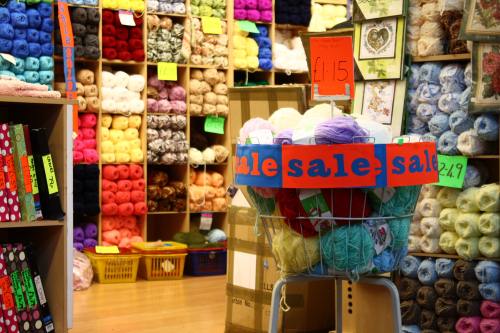 Other solutions rest in investment.
The importance of the building as a Leeds icon shouldn't be underestimated, and in the magnificent 1904 market hall, Kirkgate has one of the city's architectural jewels.  Smarten it up, get people interested in it, bring its history to life and use it more imaginatively.  Think of the stories that hall could tell, and think of the things you could do with it!
A building itself can't bring about change, but a great space sets a great tone.
There are other options.  The range of stalls could be widened, and, yes, despite my earlier mini rant, there should probably be the odd posh shop or two as well.
The reason for this is simple.  The Market proves twice a month that it can sustain this type of trade – the farmer's market is packed with artisan producers selling premium product.  It encourages people into the place, and maybe some of those producers need to be encouraged to take a permanent berth.  Anything that makes a broader range of people comfortable in the place has got to be good.
I'm not suggesting that Kirkgate needs to transform itself into Borough Market overnight, but it should and could work harder at speaking to the people who in years past were probably some of the Market's best customers, but who now see it as too 'downmarket'.
Kirkgate needs to prove it isn't, and to do that, it needs to talk about the quality of its goods, its prices and start to attract the sort of retailers that this group will feel more comfortable with, selling the type of products and produce they want to buy.  I suspect that there are huge numbers of people in Leeds who simply don't realise that some of the best produce in Yorkshire is available right under their noses for great prices from Kirkgate's butchers, grocers and fishmongers.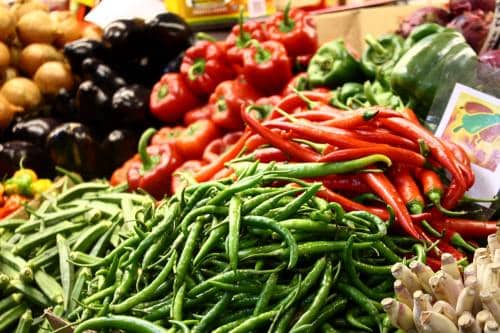 Kirkgate needs to keep hold of its roots as a traditional market, but broaden its appeal, to find new ways to tempt those people who've quietly stopped using it to fall back in love with the building, with the idea and with the experience.
The big question now is 'what does the future hold?'
Big change can happen.  It has in other places, none of which have the obvious advantage of being in Yorkshire.
There are plenty of examples of vibrant, inclusive markets selling top-notch produce at good prices, backed up by rich programmes of cultural events that seek to develop them as social places, places of fun and entertainment.
I admire Barcelona's markets for this, and Santa Caterina in particular.  Here's an example of a market done well – clean, open, light, beautifully designed with a diverse range of patrons shopping together and eating exquisite tapas side by side at some truly exceptional bars.  There are plenty more across Europe and beyond.
There's much for Leeds to learn from the likes of Santa Caterina and La Boqueria, from Paris' markets, even from London's, but the council and the market needs to look, listen and learn.
And they need to be brave.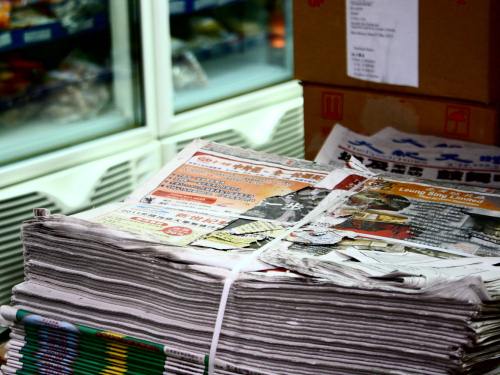 So, Kirkgate needs a new lease of life.
Yes, it needs a new direction, but guiding that new beginning, it needs a vision, and that vision should be ambitious and far-reaching.  It should seek to realise its underused potential, to take a proud place at the heart of the city's life again.
To do this, it needs to connect, connect with the thousands of people who live on its doorstep, who could be shopping there every day, connect with the office workers out on their lunch breaks, connect with the families out shopping on a Saturday.
Kirkgate needs to talk to people, to stand up and brag about itself a bit more, because it really is a fantastic place.
It needs its swagger back.
Kirkgate is too valuable an asset to let go to waste.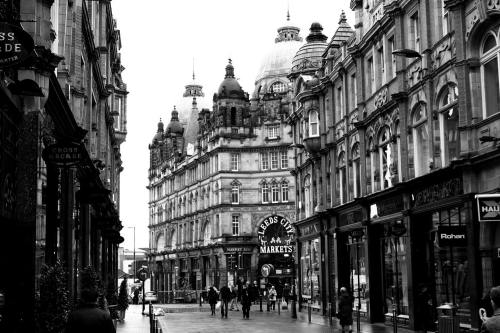 Richard Ramsden spends too much  time in markets and visits them whenever he goes somewhere new.  Sometimes, he writes about the stuff he buys in them and the things he cooks with it at them apples. His kids are  sick of the sight of the places.