Cate le Bon and Group Listening at Brudenell Social Club | Review: NEIL MUDD
It's a simple enough idea. Plonk a piano onstage and invite musicians fabled for their multi-layered complexity to perform solo sans safety-net.
Welcome to the Brudenell Piano Sessions, as curated by Leeds pianist and composer Simeon Walker. It's MTV Unplugged, but without the shit bands.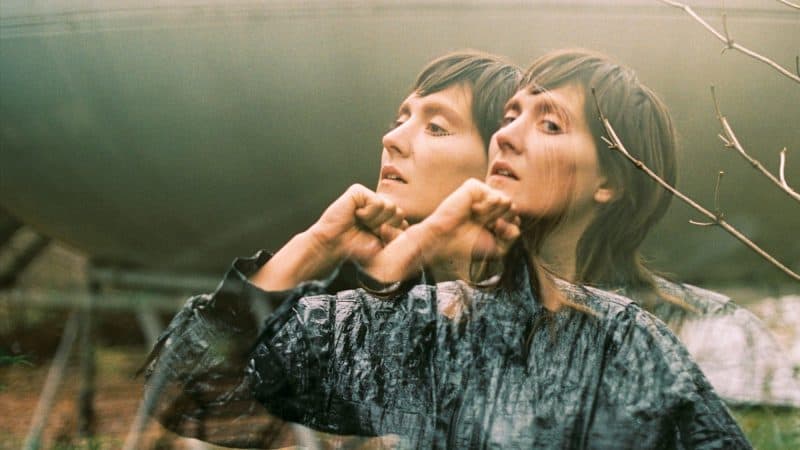 Tonight it's an all-Welsh affair, including the heckler who offers to shift Le Bon's piano for her when she realises she has her back to half the audience.
Supporting Le Bon are Group Listening, side project of multi-instrumentalist Stephen Black and jazz pianist Paul Jones.
The pair released one of last year's most sublime debut albums Piano & Clarinet: Selected Works Vol. 1, a glorious confection which tracks and traces the diaphanous interface between classical, jazz and ambient.
Using woodwind, piano and some last-legs analogue trickery, Black and Jones work a wondrous alchemy. Piano & Clarinet… leads the listener through a fractal maze of gossamer bejewelled cover versions.
Tonight's selections are all inspired choices from that LP. Steve Roach's Snow Canon is a religious incantation in the frozen wild beyond. The Dog is spun gold, Jay a minor chord head trip complete with wild mercury ambient breakdown.
The real treasures though are lush readings of Roedelius's Wenn Der Südwind Weht which rises and falls like a breath, and Happy Whistler, a fifteen minute proto-electronic lullaby from band leader Raymond Scott which Jones insists is kind of groovy.
Le Bon's set is more traditional, that is to say a few old favourites and tryouts of new songs (of which, Here It Comes Again and The Light are stunning).
Joined onstage by Black, the singer's performance is anything but traditional however. There is an otherworldly quality to her singing, cast-off and adrift, which she punctuates with yelps and howls. Imagine if Linda Thompson and Siouxsie Sioux had been genetically spliced.
Stripped of its studio embellishments, with only Black's woodwind to hold its hand, the crushing I Think I Knew from 2013's Mug Museum is thrilling in its uptight intensity. From the same album Duke and Wild are terrifying and a madly obtuse singalong respectively.
Strangely the artist makes more sense in this pared down setting. Lyrics about death and loss and relationships twisted out of orbit shimmer and glow when offset by Le Bon's achingly beautiful piano runs and startling time signature changes.
I Just Wanna Be Good is a delight, rescued from its former b-side oblivion. Even the lumpen prole thrash of Crab Day reveals itself to be a diamond in the rough. A dazzling cover of Waterfalls captures every tiny slither of yearning and heartbreak McCartney's original has to offer.
The Brudenell Piano Sessions are fast becoming a cherished feature of the venue's monthly rollout and tonight's performance shows why. Le Bon may have confessed to a touch of nerves on tour, but she was among friends and she knew it. Even the hecklers were from Wales.
The next Brudenell Piano Session, featuring Muriel & Blazquez, Matt Emery, Henry Bateman and Simeon Walker, is at Brudenell Social Club on 20th January. Details here.