JESS OWEN grew up in a town filled with charity shops. She brings her nose for a bargain to Leeds to put together a winter outfit for less than a pony.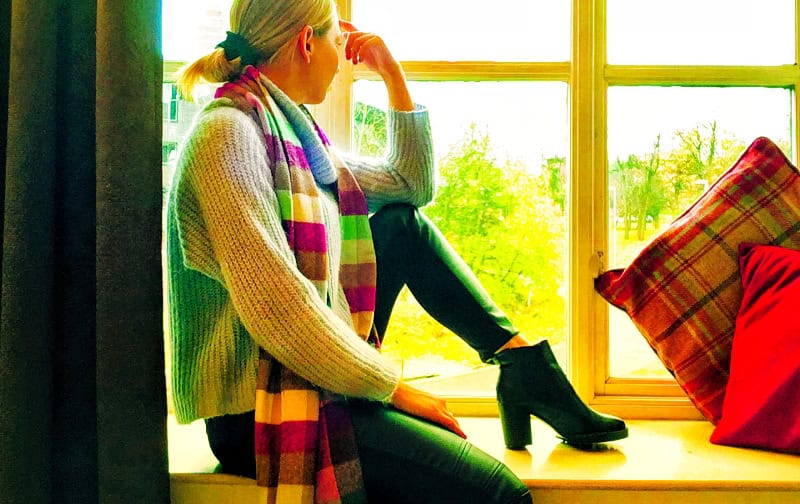 There are more than 11,000 charity shops in the UK, yet many people still turn their noses up at the prospect of buying something second-hand. They are a great place to shop, however, if you're looking to save money, find hidden gems, and donate to important causes.
I have always supported charity shops. Back home every other shop is one, and over the years I have found some great items which I still have today. I once purchased a vintage Dior shoulder bag for a fiver, which would have originally cost an arm and a leg.  
As I now live in Leeds, I thought it was about time I had a rummage about in the city's charity shops, so I challenged myself to find a new winter outfit for under £25.
To my surprise, there are very few charity shops situated in the city centre. Firstly, I went to the British Heart Foundation on New Market Street. Although I did not buy any items there, I found a Levi's denim jacket, a black leather biker jacket from Topshop and a fashionable ankle-length camel-coloured boyfriend coat. Sadly, none of these items fitted me, but I thought I ought to still share my discoveries.
The next shop I trawled through was Cancer Research in the Queen's Arcade. This too had some expensive brand names for sale at affordable prices. I found a DKNY duffle coat, a knitted jumper from Tommy Hilfiger, and tops, gilets and rucksacks from Jack Wills. Though I did not purchase any of these items either, it just goes to show how much treasure can be found in charity shops if you have the patience to look.
There is another British Heart Foundation shop in the Merrion Centre. This is where I bought three out of the four items in this challenge: a pale-blue knitted roll-neck jumper from Zara for £5.49, which would have cost more than £40 when purchased new; a purple and blue tartan scarf from Joules for £3.75, as opposed to the £30 you would expect to pay for this brand new. Lastly, I bought a pair of black leather heeled boots from Dune for £8.99. These would have easily cost over £100 bought new.
Before I reveal my final purchase, I want to mention one shop in Headingley: Sue Ryder Vintage and Retro sells jumpers, coats, Singer sewing machines sewing patterns, cameras and more. The price tags are bigger in comparison to ordinary charity shops, but it's a blast from the past with many edgy items to be found.  
Headingley is home to at least five charity shops on the high street and my last piece was found in the Oxfam there. It was a pair of faux-leather trousers. Admittedly, they were by Primark, but they were brand new with the original tag still attached and cost just £3.99
In total, my winter outfit amounted to just over £22 – a very reasonable price for an outfit which would have broken the bank bought new.
Want to challenge Jess to find an outfit for under £25? Leave a suggestion in the comments.