BETHANY WELLS has created the WARMTH SAUNA to be a performance space, but also an intimate mobile venue to host conversation and interaction between groups of bathers in both urban and wild places. RICHARD HORSMAN reports
Winter's arrived with a vengeance in West Yorkshire this week, and as temperatures dip near zero the wind is fair whipping along Leeds Dock – where office workers in zipped-up coats, nipping out to Tesco Express for a sandwich, are no doubt startled to see two figures emerge from a horse box parked on the paving stones outside the Primal Gym clad only in the thinnest of eco-friendly micro towels.
That element of surprise, Warmth appearing in unexpected and incongruous places, is part of the concept – as is the idea of offering a refuge, a secret warm and welcoming space to escape for a while from the workaday world.
The sauna is back in town as part of the Compass Live Arts Festival, and Sheffield artist Bethany Wells has big plans to find a permanent home for her creation. It was commissioned by Compass back in 2016, and it's returned to this year's lineup by popular demand.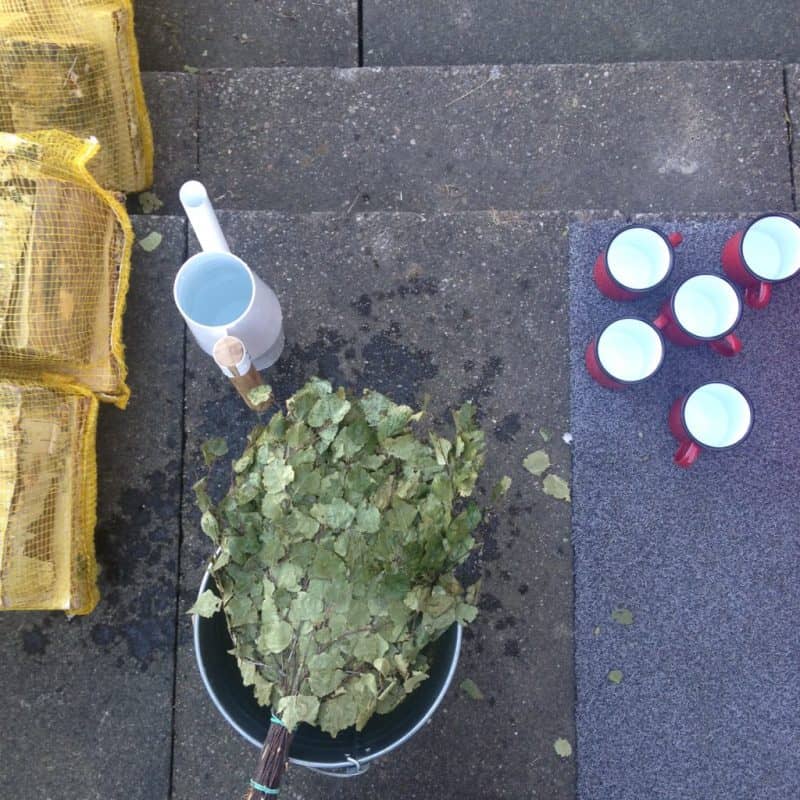 The sauna itself, built inside a trailer to be mobile, is powered by a powerful wood burning heater.
Forget your B&Q rubbish or Center Parcs theming object, this heater is the real deal.
It's been specially and expensively imported from Estonia, where they take their saunas very seriously. A few bits of kindling and a couple of short logs the thickness of your arm and it's soon heating the cabin to 60-70 degrees, more than enough to warm the core of the chilliest visitor.
The cosy space is able to accommodate six people in comfort, maybe eight if you're all good friends, with seating on two levels – hot and hotter.
It's surprisingly dark inside .. dark enough for Bethany to lose a flip flop, and for me to grope helplessly for the buttons on my sound recorder. The only light comes from the orange flickering of the stove, or through a small glass panel in the door – and there isn't much of that on a murky November afternoon.
The subdued lighting is deliberate. When clothing is optional Bethany wants the focus of the experience to be on conversation, not the real or imagined physical imperfections of fellow bathers. And in a confined, dim space those conversations take on a new intimacy.
The sauna has hosted poetry readings, comedy and music performances, but its creator would like to do more with it as a focus for other artistic activities.
Bethany told me where the idea for Warmth originated:
Bethany is in big demand professionally as a production designer, so her own work including Warmth has to fit around a demanding schedule. The search is now on to find permanent home for the sauna, probably near her own home in Sheffield.
If you want to experience Warmth for free as part of the Compass Live Arts Festival it's open and fired up from 1300-2100 today and tomorrow only (24/25 November) at Leeds Dock, with changing and shower facilities provided by Primal Gym.
Photography: Bethany Wells