Auld Peekie | Edinburgh Fringe at Bradford's Theatre in the Mill
Audiences at Bradford's Theatre in the Mill got a sneaky peek at some of the most exciting work heading for next month's Edinburgh's Fringe Festival. Words by CATHERINE SIMES.
Hosted by Bradford University's Theatre in the Mill over three days, the Edinburgh Preview Weekender showcased comedy, poetry, music, theatre and even flat bread making in a tandoor oven.
"Everything we support and develop at Theatre in the Mill reflects our world in new and inspiring ways, and this line-up is no exception," explained Jyothi Giles, Senior Producer at Theatre in the Mill.
---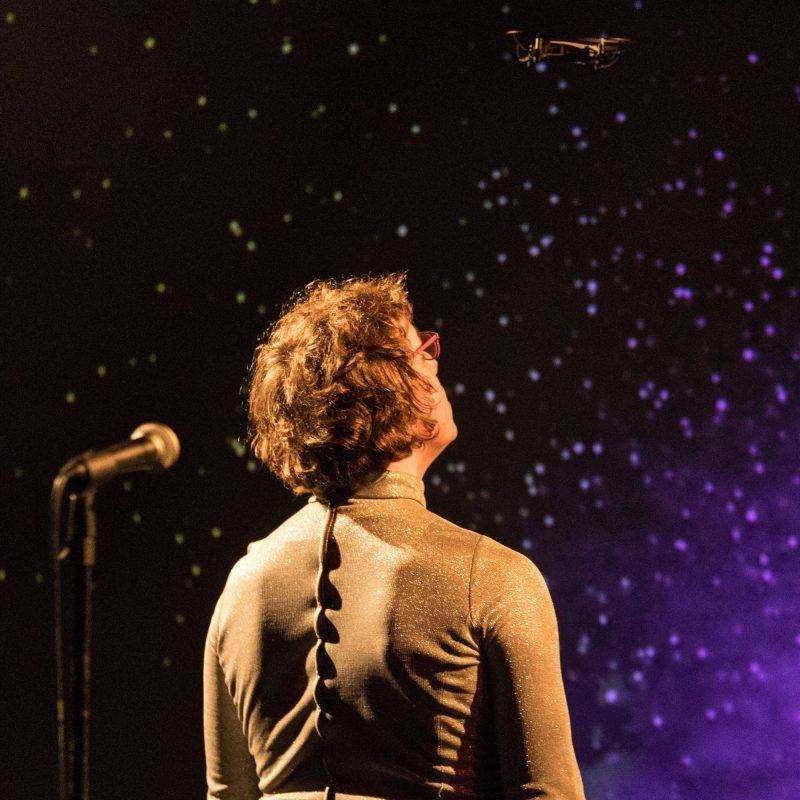 Drone by Harry Josephine Giles
As an experimental live jam of poetry, music and visuals on the life and loves of a drone, Orkney-born writer and performer Harry Josephine Giles' Drone was everything you'd expect a piece of Edinburgh Fringe Festival to be. I liked the concept – the personification of the drone, its surveillance reflecting our anxieties and fears at the bleakness of the world and our own smallness within it.
Giles' hypnotic delivery was thoroughly engaging, each segment of the story an exploration of a different aspects of modern life. I particularly liked She, The Cat.
Drone was very clever, but for me somewhat spoiled by the music / white noise / droning hum which set my teeth on edge. Maybe the jarring effect was the point, but it left me with a pain in my head and an aching in my jaw I can still feel as I type.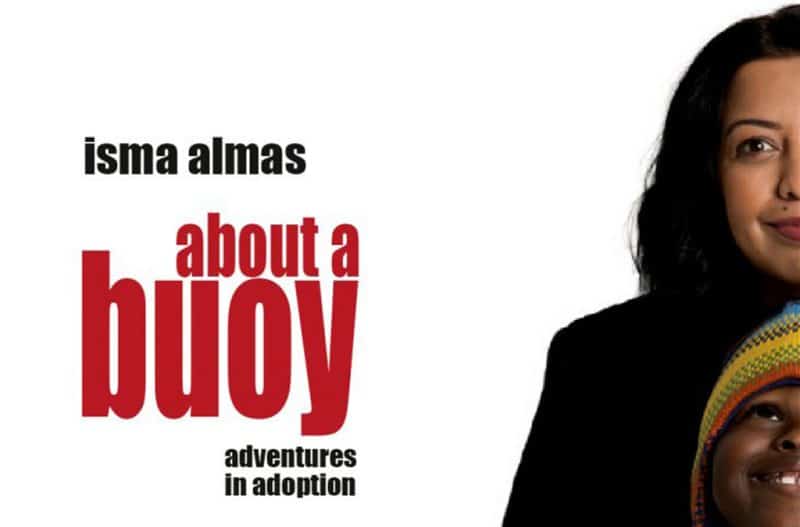 My own preference is something rather more down to earth, and it doesn't get more plain speaking and real than Isma Almas' About A Buoy – Adventures in Adoption.
Making her entrance to Queen's Fat Bottomed Girls, Almas delights in defying expectations of what an Asian-Muslim-Gay-Socialist should be.
Growing up working class on a predominately white council estate in 1970s Bradford to becoming an 'aspirational middle class dickhead' (and a social worker to boot), she has the "full house of Daily Mail bingo,' she reflects.
The comedian used to work with my mum, so I was predisposed to like it, but she held the audience from the beginning, striding through a set that included race, gender, sexuality and the finer, more painful points of the adoption process. The story of adopting her son is told in a way that is illuminating and challenging, while still being extremely funny (the humour is drawn from situations so heartbreaking, if you didn't laugh you'd have to cry. We did that too.)  
Almas doesn't pull her punches. She is harsh, funny and rude: 'This is what a radical Muslim looks like.' The show was a joy from start to finish, with too many lol moments to count and some spectacularly great lines. So cheering it should be socially prescribed and available on the NHS. Catch Almas if you can at the Edinburgh Fringe or the next time she's in Bradford.
Harry Josephine Giles' Drone is at Summerhall Red Lecture Theatre, Edinburgh on 31st July, and 2nd – 11th and 13th – 17th August (times vary). Details here.
Isma Almas' About a Boy is at The Gilded Balloon Teviot, Edinburgh from 31st July – 11th August and 13th – 26th August (times vary). Details here.
Review of Iceland the Audit at Theatre in the Mill