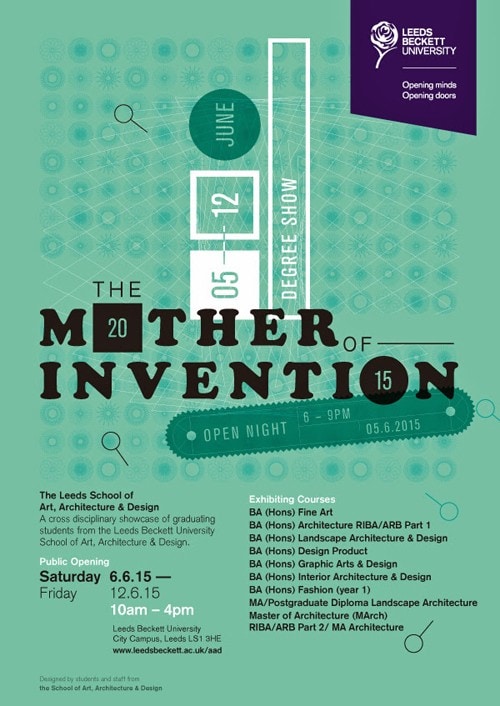 "Throughout history, invention has been at the meeting point of art and science," writes Dr Rebekka Kill in the catalogue to Mother of Invention, this year's graduate showcase at Leeds Beckett University School of Art, Architecture and Design which opens today.
Making the case that art and design be added to the government's STEM (Science, Technology, Engineering & Maths) strategy, the show epitomises a keen spirit of invention and creativity, together with a certain DIY ethos – STEAM-punk, if you will.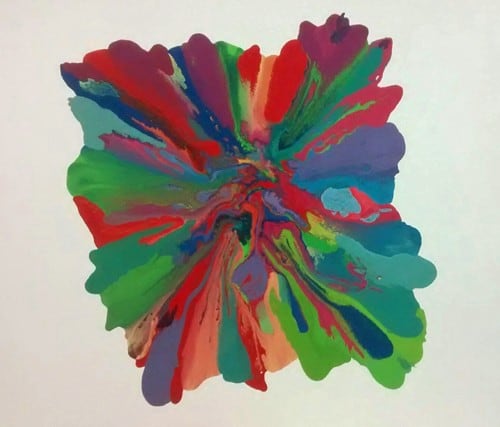 Highlighting the work of some 500 students, spread across nine degree course programmes, tonight's opening also promises something a little different. The Court at Broadcasting Place will this year play host to deejays spinning Northern Soul records, together with pop-up versions of the Sela Bar, Sebby's Deli, and Almost Famous selling cakes and cocktails. Banh Mi Booth will be on hand to provide authentic Vietnamese street cuisine.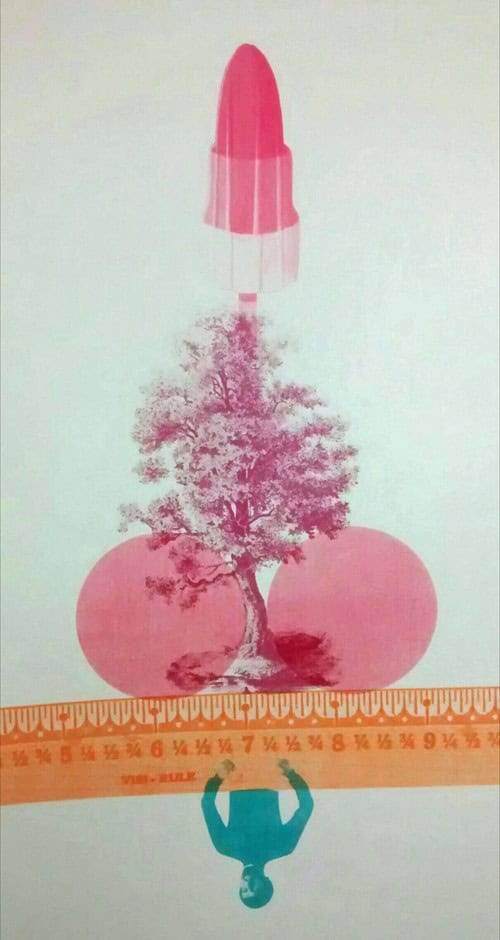 Staff and students have worked hard to make this year's showcase another triumph as evidenced by a great deal of good-natured, frenetic activity during the whistle-stop behind the scenes tour. Students on the Architecture programme seemed to be particularly relishing the opportunity to work at scale. For a taster of their efforts, check out the glowing structure which greets visitors in the foyer like something out of the movie TRON. Also in the foyer are creations from BA Fashion students, a new course in its first year.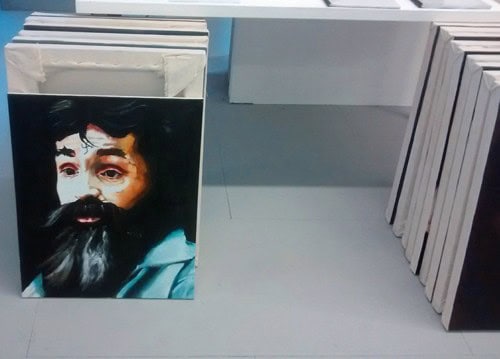 Highlights of this year's showcase include Rebecca Morris's stunning abstracts, Suzie Cichy's exquisitely subversive prints, Joel Mumby's dark, perverse musings on the human condition, and some fabulous punk tapestries by Nina Lythgoe. However, with so much creativity on display, there is bound to be something which catches the imagination.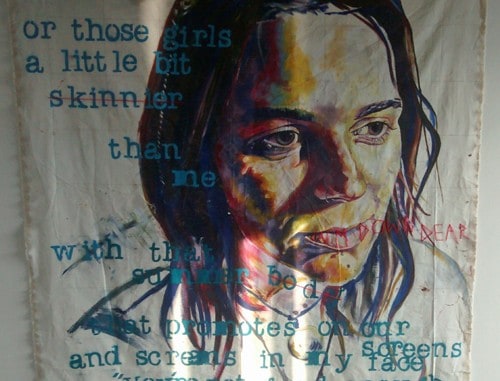 Visitors to the showcase (which opens to the public this evening from 6pm-9pm, and runs daily between 10am-4pm until 12th June) may spot various geometric designs situated strategically about the building and galleries. Spirograph is 50 this year – a fact which no-one else in Leeds seems to be even aware of, let alone celebrating, laments Dr Kill. Designed and produced in Leeds by toy manufacturer Denys Fisher, people queued around the block when the Spirograph was launched at Schofields' department store on the Headrow in 1965. A huge international success, the toy even has a nebula in the Milky Way named after it.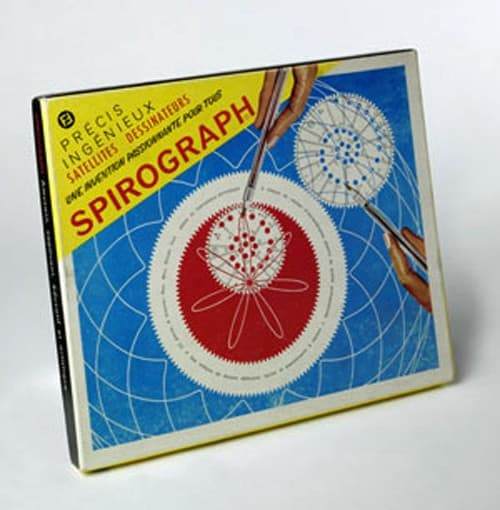 Today it is mostly forgotten, like the Slinky and Stretch Armstrong (another Fisher design). 
Why does this matter? It is, as Dr Kill suggests in her introduction, the "perfect Leeds tale of necessity and engineering and invention influencing the world." Until Mother of Invention opens its doors that is…
Mother of Invention | A cross-disciplinary showcase of graduating students from the Leeds Beckett University School of Art, Architecture & Design runs from 5th June (6pm-9pm) and is open daily from 6th-12th (10am-4pm).
Neil Mudd on Twitter : @veryblankindeed