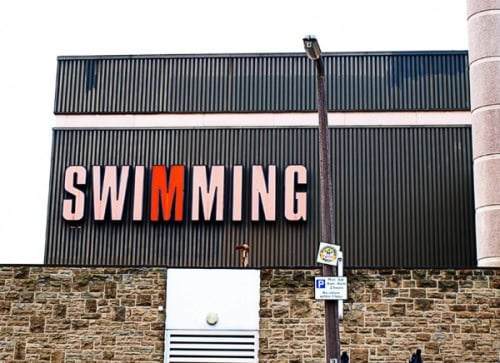 What do you consider to be a waste of your time?
Perhaps you're unable to relax unless you know all your daily chores have been tackled; maybe you think 'time is money', or perhaps you think that time spent doing something that gives you pleasure or enjoyment is the most valuable. The value we assign to what we do with our time is one of the many things Andy Abbott wanted to explore in his first solo exhibition.
A Serious Waste of Time (Non Works in Progress) is a selection of videos, photographs, prints and audio pieces which all began life as an idea Andy had whilst enjoying a hobby, a spare-time activity or simply slacking off.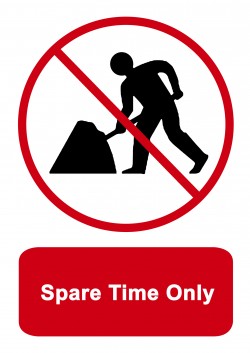 "When someone asks, 'what do you do?' people often reply with their job title. This exhibition is trying to poke a little bit at that. It's about valuing time outside work more and examining how you can identify yourself through your hobbies." [Andy Abbott]
Expect variety and expect the unexpected. From The Shipley Pool Song, which translates a leisurely swim into a unique aural experience to the autobiographical geomusical survey of DIY/hardcore/punk connecting Andy's current town of Shipley, West Yorkshire to his birthplace in Ballindaloch, Scotland, A Serious Waste of Time is both fascinating and entertaining.
There's a lot to see and listen to, so be sure to leave yourself enough time. I could discuss the many interwoven themes and questions this exhibition highlights – the value of time, the role of geography and music in the creation of memories, the translation of landscapes into sound, the existence of the 'small world', the importance of place to our sense of self – but I'd much rather you hear the intriguing stories of how they came about from the artist himself:
On Saturday 26th March, the last day of  A Serious Waste of Time: (Non-works in Progress), Andy cordially invites to join him for tea, coffee, homemade cake and a talk during which he will attempt to contextualise and provide background to the projects displayed and address some of the questions raised including; 'what does this one mean?', 'what's so bad about work anyway?', and 'what gun did you use to shoot the pheasant to impress your mum?'.
The exhibition is open from 11am with tea and cake from 3pm. The talk will happen at 4pm and last roughly 40 minutes with opportunity for discussion afterwards. Do take this opportunity to grab Andy before his talk and quiz him about things. He's a fascinating chap.
The exhibition runs until Sat 26th March and is open 11am – 6pm daily.
Number 7 Marshall's Mills
Marshall Street
Leeds LS11 9YJ
(the bungalow on your right as you enter the Marshall's Mill car park).
A Serious Waste of Time is realised in partnership with 'Art in Unusual Spaces' (a Community Interest Company using vacant spaces in Leeds for artistic purposes) and 'Leeds Creative Timebank' (an organisation creating a non-cash economy for the creative community in the city) with support from the University of Leeds and Igloo.
Highly recommended sources of further information: