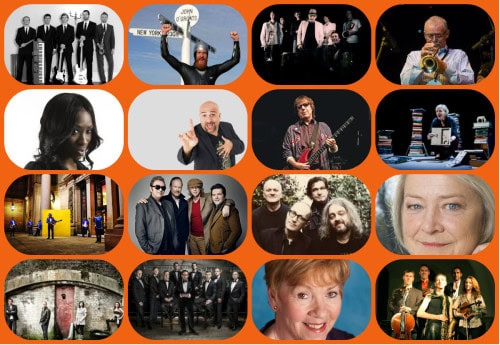 The programme for Grassington Festival 2014 has now been unveiled. From 13th to 28th June this year, a mix of community events and high profile artists are set to perform as part of Grassington Festival including Boomtown Rats, Heather Small, and ex-Rolling Stone, Bill Wyman.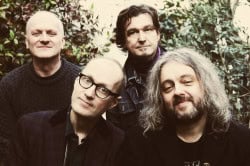 The Festival kicks off on Friday 13th June with a big opening night party with The Troggs and Funkin' Massive Party Band.
Over the 15-day carnival, the Festival Marquee will showcase several big players this year. As well as Bill Wyman performing with The Rhythm Kings, comedian Omid Djalili will also take a headline spot. Also in the Marquee will be Welsh male voice choir Only Men Aloud with special guest soprano Laura Wright, the unmissable Boomtown Rats, and the now infamous Last Night Party with Heather Small.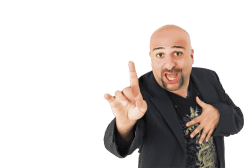 As well as the opening night party, Grassington Town Hall will host The Bad Shepherds featuring Adrian Edmondson, The School of Night, Al Wood's Great little Big Band, Bugalu Foundation & DJ Lubi, and a very special premiere of local filmmaker, Geoff Kerr's film 'The Settlement'.
The 2014 festival theme is around words and messages, slogans and sayings. Sitting at the core of this is WordLab: Think While You Ink – an experimental print space for the community, led by artist printmaker Helen Peyton – encouraging all to 'come and get inky' and use the beautiful Victorian letterpress. In addition a range of activities will hinge on this theme, including A Firm of Poets, I Believe in Unicorns, Ray Snape, and George's Marvellous Medicine.
This year's festival speakers include Kate Adie and endurance adventurer Sean Conway, plus 'An evening with Helen Fraser' sees the continuation of a partnership established last year with Victoria Hall in Settle.
For classical music fans there's a lot on offer: A Gala Concert at the Town Hall with Nicholas Daniel and the Carducci String Quartet, Violin duo, Retorica in Threshfield, Arioso: Naples to Vienna at Scargill House, and Snake Strings in Burnsall as well as The Messiah performing with a newly formed community choir – the product of an all afternoon workshop. Plus the festival will present exceptional professional soloists including the incredible Bone Bonaventura who has sung in the great opera houses all over the world.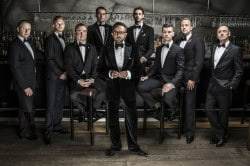 The ever-popular Food Festival returns to celebrate all that is great about Yorkshire food! The usual stallholders of the Northern Dales Farmers Market will feature and the market-style event will showcase local suppliers including Grassington's very own Relish, Kilnsey Park Estate trout, Chris Wildman of Town End Farm Shop – the home of Yorkshire Chorizo, Andy Swinscoe of Courtyard Dairy (recently shortlisted in the BBC Food and Farming award) and Amaali Kashmiri food in Skipton. There will also be demonstrations from renowned local Chefs, John Rudden of Grassington House, and Stephanie Moon.
The 'Festival in the Square' Saturdays will set Grassington alight with an eclectic programme of free live music and street theatre in the all-weather haven of Festival Square. Plus, see the creative work the visual arts team have been doing with local schoolchildren as the Carnival Print Procession celebrates the opening of the Festival by walking through the village with colourful billowing flags.
2014 promises to be a special year for Yorkshire, and an extra-special year for Grassington Festival. Yorkshire Festival 2014 is 100 days of world-class art and culture in the run up to the Grand Départ of the Tour de France, and Grassington Festival is part of several of the 47 projects chosen. Those projects are The Tour of Infinite Possibility with Hope & Social, Wish You Were Here, CheerSing, Bike Story, Le Grand Voyage, Tour De Cinema, and Bicycle with Barefoot.
And there's more… Grassington Festival also once again presents a range of hands-on workshops, gigs and smaller initiatives, as well as supporting local artists and emerging talent through an innovative Festival Fringe programme. The Fringe line-up is detailed in the Events Guide and on the website.
As well as bringing high-profile artists to Yorkshire, Grassington Festival places great importance on its local communities. By working in schools, care homes and providing free events for all the family, Grassington Festival is a charity on a mission to give back to the community in spades. There are a number of workshops and activities on the 2014 programme that are suitable and accessible for all ages and abilities to ensure that everyone that wants to can get involved.
Right, I'm off to buy some tickets. Might see you there?
The full programme is now available at www.grassington-festival.org.uk.